Managing corn tar spot in northern Indiana.
Monday, April 27th, 2020
Tar spot is a foliar disease of corn that has emerged as a dire economic threat to the United States Corn Belt. Tar spot is caused by an obligate fungal pathogen Phyllachora maydis which reduces corn grain yield and quality.
The economic impact of tar spot in the U.S. is predicted at $231 Bil reduction in U.S. revenue per every 1% reduction in corn yield due to this disease.
The causal pathogen has been endemic to Latin America since 1904, and for the first time detected in the U.S. in 2015 in Illinois and Indiana where it was presumed to cause no economic threat.
In Indiana, the disease was detected in seven (7) counties. Since the initial detection in Indiana seven counties, tar spot has been reported annually in the state. As of 2019, tar spot has been detected in sixty-five (65) counties in Indiana at varying levels of severity and economic impact.
Little is known about tar spot management in the U.S. and is based solely on strategies that have been implemented in Latin America. To date, field screening of U.S corn germplasms for the identification of genetic resources for tar spot resistance has been scarce.
Fungicides are available to manage the disease here in the U.S, conditions, and timings of fungicide application(s) for best protection and control are not fully established.
The question lies: How do we manage this disease and reduce the threat it poses to corn production in northern Indiana? 
In our lab, we are employing various foliar fungicide tactics for tar spot management in northern Indiana.
These trials include:
Fungicide timing evaluation for tar spot management
Uniform fungicide comparison for tar spot of corn
Integrated disease management options for tar spot of corn
Trials will be repeated for three (3) years and data collected will be analyzed for the best options.
Research supported by: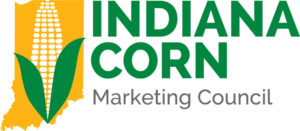 ---
Phyllachora maydis, population structure and basis of emergence and spread in U.S. Corn production
Monday, April 20th, 2020
Phyllachora maydis, a fungal obligate pathogen is the causal agent of tar spot of corn. Tar spot of corn; a foliar disease reduces corn stover, stalk, silage, grain yield, and quality.
P. maydis is endemic to Latin America where it was first documented in Mexico in 1904. P. maydis has been restricted there for hundreds of years, but in 2015 was for the first time identified in the United States in Illinois and Indiana.
To date, P. maydis has spread to nine U.S states; IL, IN, IO, MI, MN, MO, WI, and FL resulting in yield losses up to 4.5 Million t. Environmental model predictions are that P. maydis can spread throughout U.S. Corn Belt causing severe economic damages, estimating $231 Bil revenue per every 1% yield loss.
Information on the population genetics, emergence and spread of P. maydis in the U.S., remain largely unknown. Our lab is, therefore, working towards answering these questions:
Why is this pathogen only now surfaced in U.S. corn production?
How did it got here; was it introduced or was it here in the U.S. all along but dormant?
What's driving the spread?
How fast and wide is the spread?
What's the structure and diversity of the pathogen population?
What the mode of reproduction and potential for evolution?
Answers to these questions will require studying the biology, ecology, epidemiology, and genetics of this pathogen all of which our lab has initiated.
---