Corn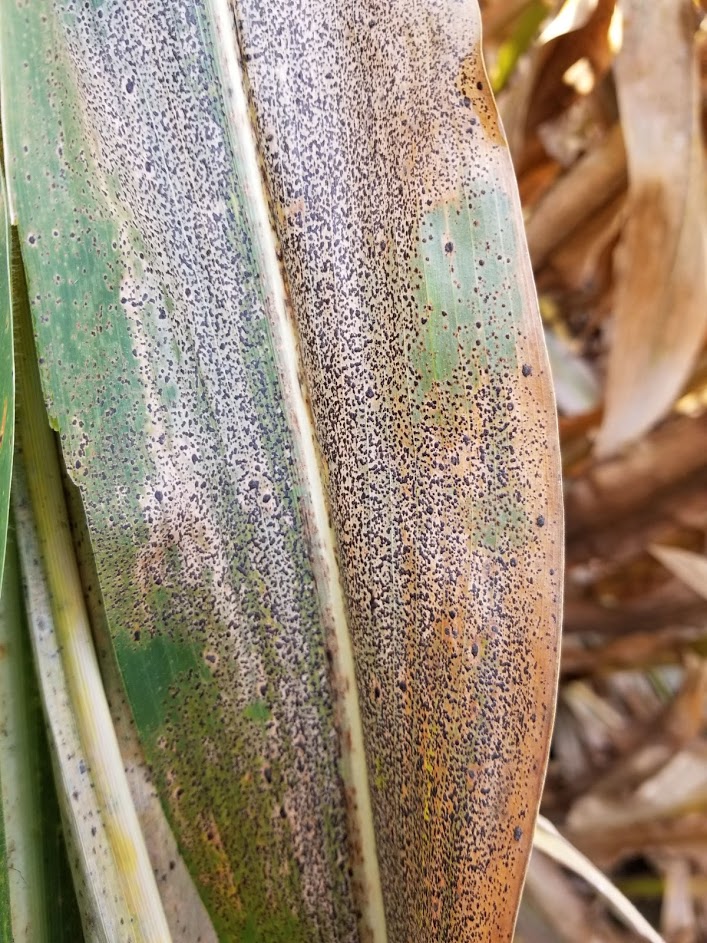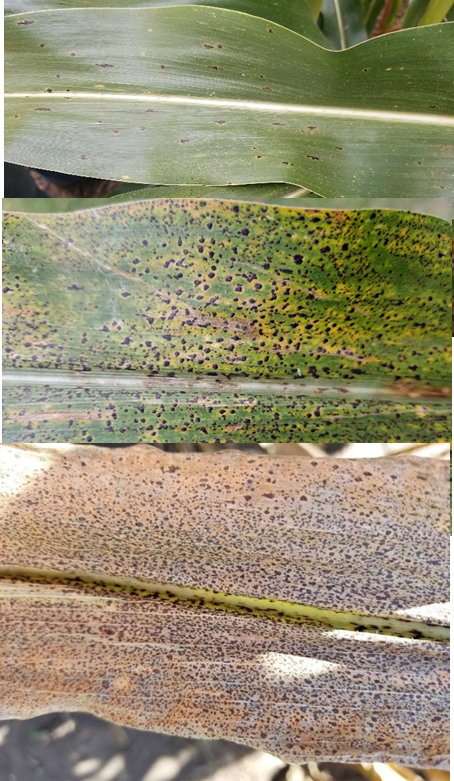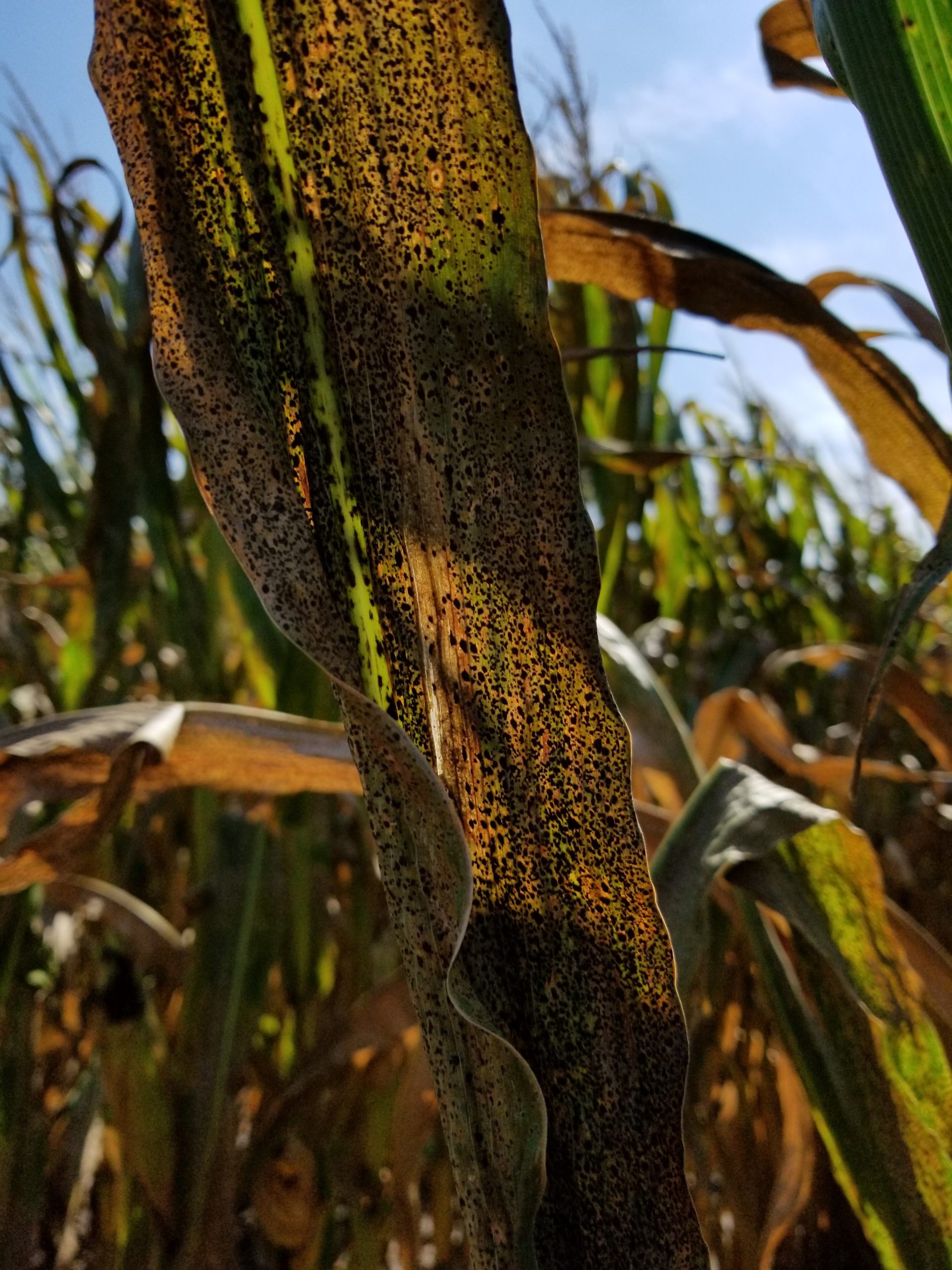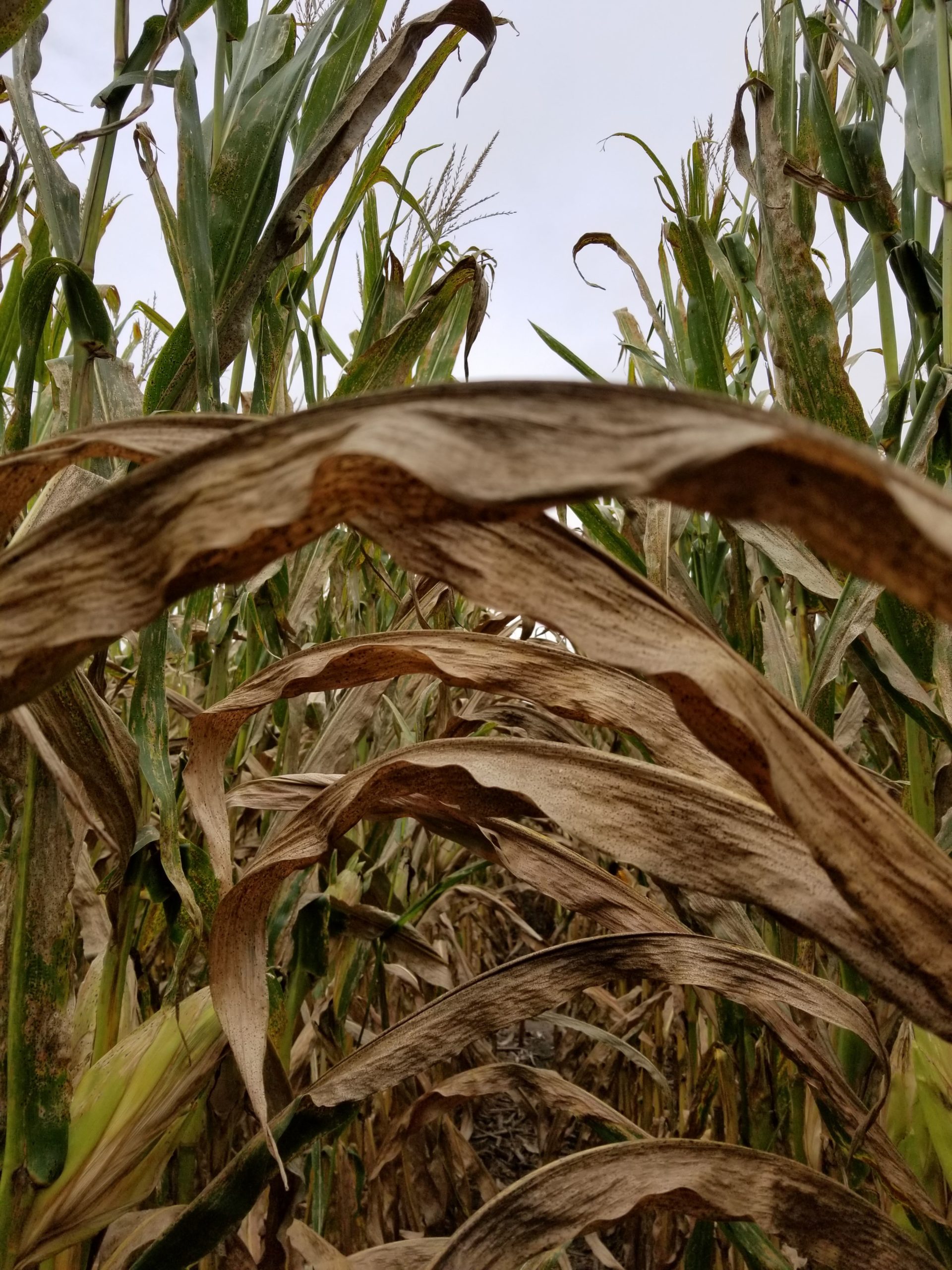 Characterizing the distribution, biology, and management of corn tar spot to reduce its impact in Indiana.
The 2018 season saw an outbreak of a relatively new foliar disease on corn in Indiana: tar spot. This disease was first detected in the United States in 2015 in both Indiana and Illinois (Ruhl et al., 2016). Initially, tar spot was found in seven counties in Indiana in 2015. As of November 1 of 2019, it has been confirmed in 68 counties in Indiana based on statewide survey and samples sent in for confirmation; we continue to expect to see spread across Indiana. Figure 1 below shows tar spot distribution from 2015 through 2019 in Indiana. Localized epidemics were quite severe in a number of counties in Northern Indiana and it is estimated that in some areas yield losses of 30 bu/A or more were recorded (Telenko, personal communication).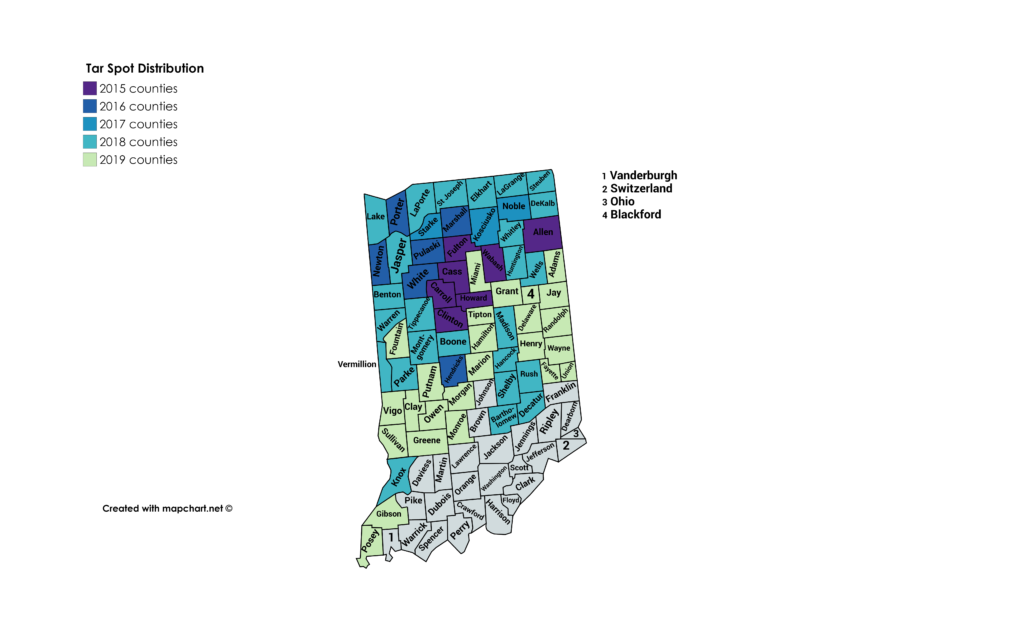 Our team scouted Indiana fields at the end of the 2019 season to determine the distribution and intensity of tar spot in Indiana. 148 fields were arbitrarily scouted in 68 counties (at least 2 fields per county). Of these fields tar spot was confirmed in 132 fields and 65 counties. Tar spot incidence and severity was recorded for each field and used to generate an index map (Figure 2.). The generated Tar Spot Index Map shows how the risk tar spot is concentrated in the northern counties in Indiana (dark orange and red). These are the counties where it will be important to scout annually and keep a close eye on the disease as tar spot has the potential to be an annual issue. Although tar spot was found in central and southern Indiana there is less risk of significant yield impact, unless favorable environmental conditions occur. Tar spot is present in these counties (peach) it is at a low level, future risk in these counties will be highly dependent on weather conditions during the growing season.
2019 results from applied research trials on tar spot can be found in the Applied Research in Field Crop Pathology Publication - BP-205-W
Research supported by: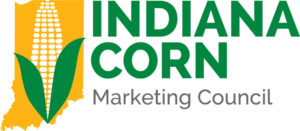 Evaluating Integrated Management Options for Foliar Disease Control
Field evaluation of integrated management options for foliar disease control in Indiana. These will include trials to evaluate fungicide efficacy, timing, and hybrid susceptibility.