Corn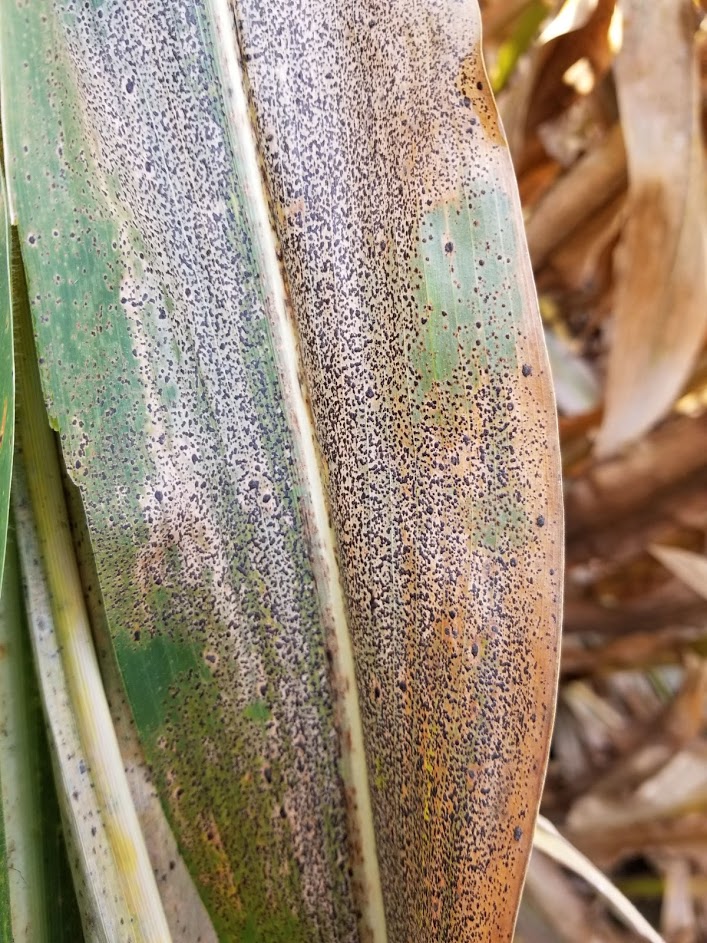 Characterizing the distribution, biology, and management of corn tar spot to reduce its impact in Indiana.
The 2018 season saw an outbreak of a relatively new foliar disease on corn in Indiana: tar spot. This disease was first detected in the United States in 2015 in both Indiana and Illinois (Ruhl et al., 2016). Initially, tar spot was found in seven counties in Indiana in 2015. As of November 1 of 2018, it has been confirmed in 38 counties in Indiana based on samples sent in for confirmation; we expect this number to grow much larger. Localized epidemics were quite severe in a number of counties in Northern Indiana and it is estimated that in some areas yield losses of 30 bu/A were recorded (Telenko, personal communication).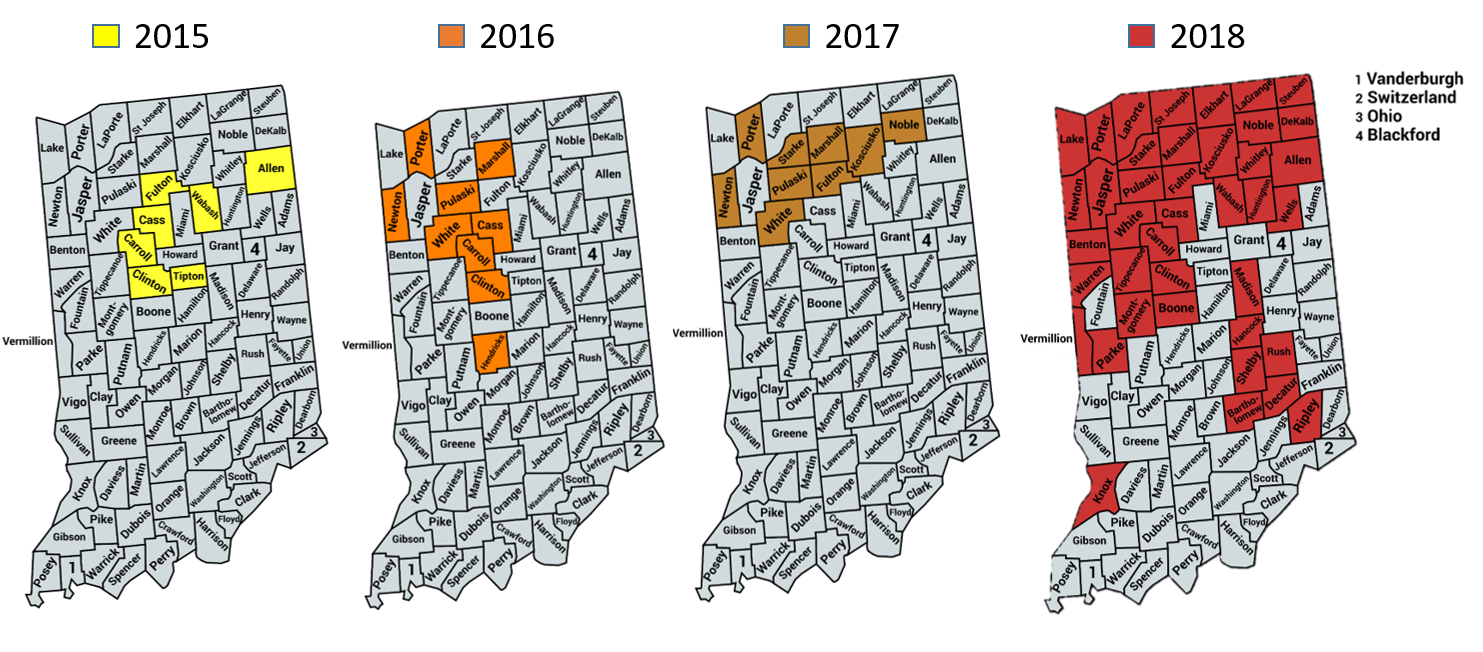 Evaluating Integrated Management Options for Foliar Disease Control
Field evaluation of integrated management options for foliar disease control in Indiana. These will include trials to evaluate fungicide efficacy, timing, and hybrid susceptibility.