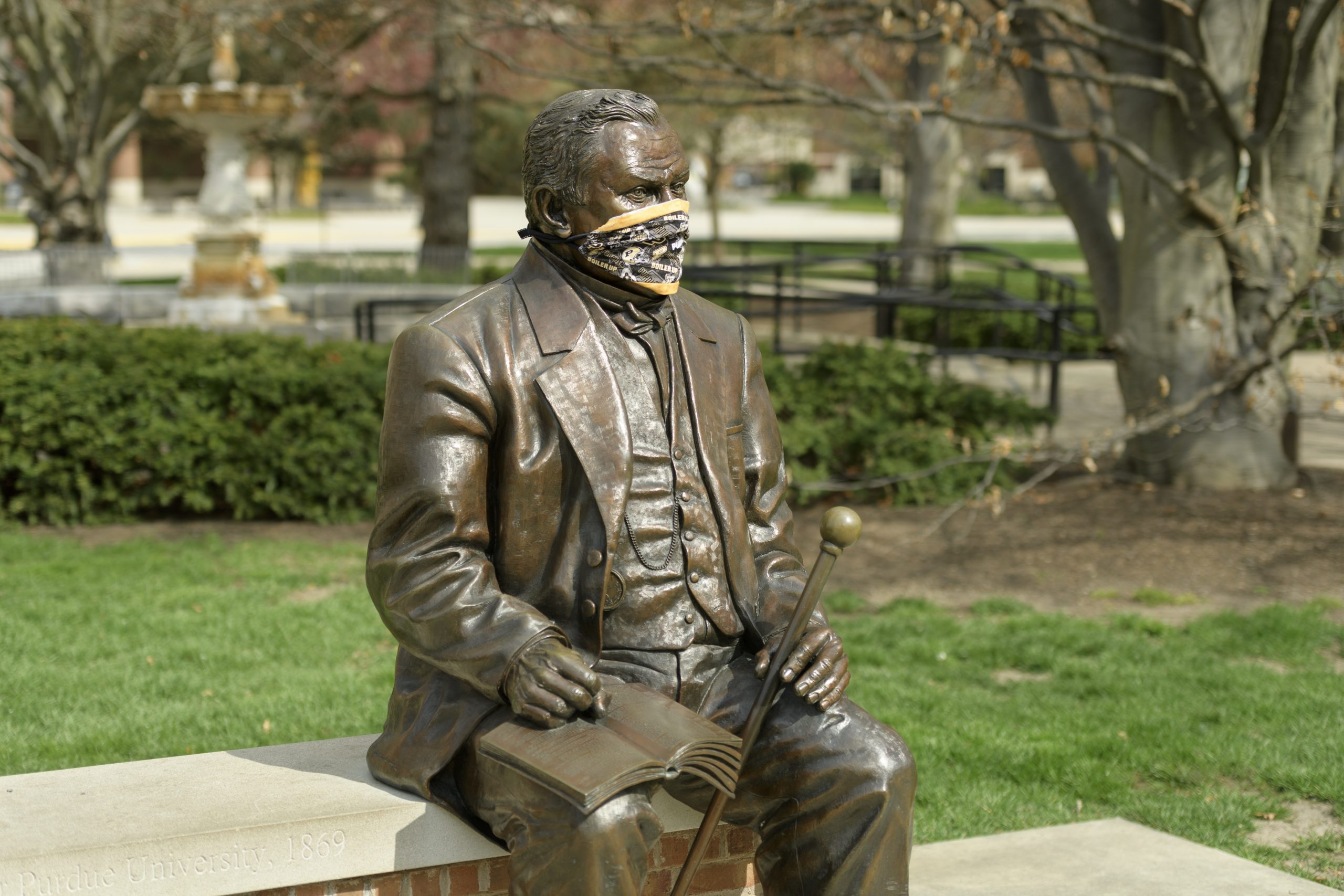 Purdue
Climate Change
Research Center
15 years of collaborative research for people and our planet
"...offsetting crop yield losses projected by climate and crop models over 2006–2050 would require increased R&D adaptation investments of between $187 billion and $1,384 billion..."
Indiana

Climate Change

Impacts Assessment
Putting global change into local perspective
Led by the Purdue Climate Change Research Center, scientists and decision makers from across the state are working together to increase awareness about how a changing climate affects state and local interests.
A

Carbon Neutral

Energy Future

Purdue University researchers, with private and public sectors partners, are developing the technologies, infrastructure, and engagement needed to transition energy systems toward carbon neutral resources, improved efficiency, and an affordable, durable, and smart power grid.




Climate + Soil
According to third-generation farmer Chris Mulkey, rainfall is on the rise and threatening his most precious resource, the soil. Mulkey shares what he's doing to leave this land in better shape for his kids, and their kids.