A message from the Purdue Climate Change Research Center Director, Jeff Dukes, about the 2019 PCCRC Annual Report.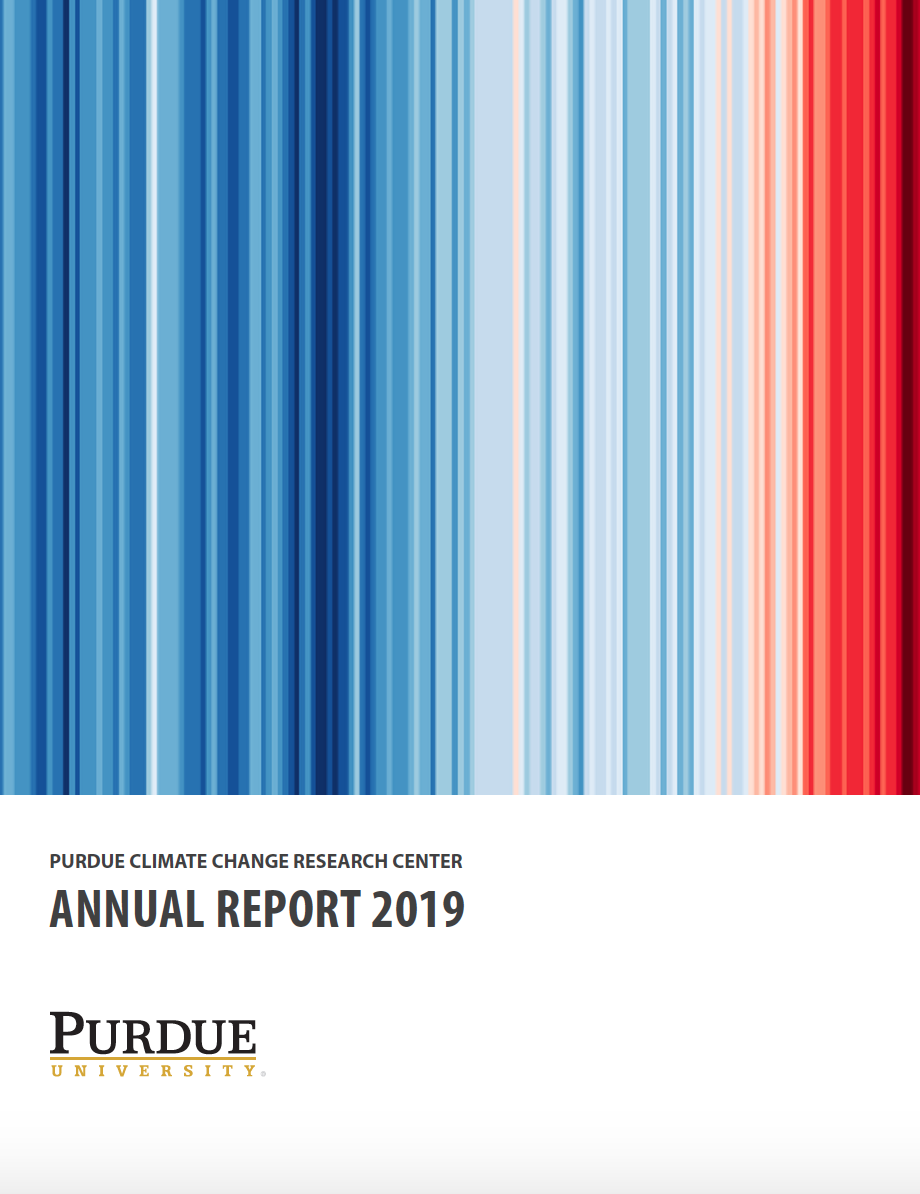 As we enter the 2020s – hopefully a great decade for climate solutions – this report looks back on the PCCRC's activities during 2019. The center now has 92 faculty affiliates across 29 departments. We highlight just a few of their activities in the annual report.
I'll point you to a few places to start: in our Research Briefs on page 2, we report on an economic analysis showing how climate change increases even further the advantages of adopting conservation tillage. This analysis by graduate student Whitney Hodde, working with professors Juan Sesmero and Otto Doering, and taking advantage of a long-term field experiment run by professor Tony Vyn, could be a model for similar analyses around the world. On page 4, we highlight work launched by professor Greg Michalski with the help of a PCCRC seed grant. This project uses soil nitrate isotopes to explore the causes of a major shift in Earth's climate that occurred about 3 million years ago. In 2019, Michalski and collaborators received an NSF grant to fully expand this work.
In addition to seed grants for PIs, the center provides funding for graduate students. This includes funds for student travel to meetings, and funds to help attract promising potential students. You can read about some of the outcomes of this funding on pages 9-11, including a description of the recently completed thesis research of our first graduate student incentive grant recipient, Dr. Elisabeth Krueger.
As always, I encourage you to explore the full report, and please do get in touch with any thoughts!
Jeffrey Dukes
Professor and Director