Activities
Weather and Climate
You may have heard the cliché, 'Everyone talks about the weather, but no one does anything about it.' Many viewers think weather forecasters on television never seem to be accurate, especially when they are forecasting weekend weather. Weather not only changes from day to day, but season to season, and it is never the same each year. Some years are warmer and drier than other years. What causes our weather to change? How does climate influence our weather? In this activity you will use instruments to measure weather and compare the day's weather to past weather data.
Climate Change or Climate Variability
Global warming and climate change are international concerns. Scientists from around the world are working hard to determine if human activities are impacting the Earth's climate and causing changes in global temperature and precipitation. In this activity you will analyze the United States' climate data—temperature and precipitation data—to determine if climate change is occurring in the United States.
Mid-Latitude Cyclones and Climate Change
All extreme weather events or storms are known as cyclones. The location in which these cyclones occur determines the type of storm—for example, cyclones that occur in the tropics are known as hurricanes and cyclones that occur in the mid-latitudes (between 30 and 60 degrees of latitude) are known as tornadoes and blizzards. Hurricanes are considered tropical cyclones because they originate near equatorial, or tropical, regions. Other cyclones, such as blizzards and tornadoes, originate in mid-latitude regions. Since most of the United States is located in the mid-latitude area much of the U.S., and especially the Midwestern states, is impacted by tornadoes and blizzards. The frequency and severity of tornadoes and blizzards may be influenced by climate change. In this activity you will learn about tornadoes and blizzards and how climate change might be influencing the frequency and severity of these storms or cyclones.
Case Study: Hurricanes and Global Climate Change
In this activity you will learn about hurricanes, typhoons, and cyclones and how their intensity is rated. You will also learn about how climate change might be affecting hurricane frequency and intensity.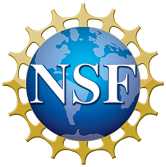 This work was supported by the National Science Foundation through the Geoscience Education program under grant number GEO-0606922. Any opinions, findings, and conclusions or recommendations expressed in this material are those of the authors and do not necessarily reflect the views of the National Science Foundation.