International Negotiations
As an observer to the United Nations Framework Convention on Climate Change (UNFCCC) Conference of the Parties (COP) since 2007, the PCCRC has sent a delegation to these international climate negotiations with the overarching goal of better understanding the challenges and opportunities presented in the global negotiation process. Over the years, members of our delegation have participated in side events, served as scientific experts to negotiators, and conducted new research.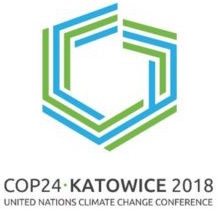 Two years after the Paris Agreement entered into force, countries are meeting again at the 24th Conference of the Parties (COP24) in Katowice, Poland from 2 – 14 December, to finalize the implementation guidelines of the Paris Agreement.
The Paris Agreement, building on the Lima-Paris Action Agenda from COP20, formally acknowledges the urgent need for a stronger global response to climate change, in the form of action from all actors— governments, cities, regions, businesses and investors. While governments are preparing to finalize the Paris Agreement implementation guidelines, other actors – in collaboration with governments – will be showcasing examples of groundbreaking climate action to encourage national climate plans, known as Nationally Determined Contributions (NDCs) at the Action Hub Amphitheater.
At COP24, the Purdue delegation will continue developing a game-based science-diplomacy engagement project and exploring how women and gender groups form collaborations.
This first-of-its-kind project merges a creative knowledge co-production process between scientists and decision-makers and a scientific assessment of the effectiveness of this science-policy interaction. The Purdue-led project team is developing a cutting-edge, technology-supported engagement process around a serious game that explores the relationship between global temperature targets (e.g., the Paris Agreement) and climate tipping points, an important but largely ignored set of governance challenges. At COP24, the Gaming Climate Futures team will be conducting two serious-game workshops with delegates and non-party stakeholders engaged in the negotiations.
Purdue graduate student Bi Zhao will be at COP24 studying interactions and collaborations among Non-Governmental Organizations at the conference, with a particular focus on women and gender groups. Zhao will conduct interviews with organization representatives to understand how and why they choose specific partnerships.
What people are saying about Gaming Climate Futures
"This workshop was a great way to connect the dots between climate tipping points and the negotiations process."
"I participated in the initial Tipping Point Negotiation simulation, and it was a most helpful experience. The idea of climate tipping points is important, and understanding it better is an aid in advocacy. Further, I found my ability to engage in positive, productive conversation around climate was enhanced by participating in the Tipping Point Negotiations."
"Sometimes decision makers don't realize the impact of their current decisions on the future - this game helped us do so."
Linda Prokopy
Co-Lead Investigator | Purdue Univ., Professor
Expertise: climate change and agricultural communication, social science
lprokopy@purdue.edu | @lprokopy
"This project is trying to create real change in global negotiations. If we are effective it will mean enhanced quality of life for generations to come."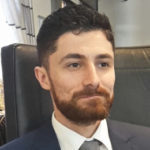 Hamid Homatash
Co-Investigator | Glasgow Caledonian Univ.

Expertise: Developing video games for mobile, consoles and HTML 5 across a range of markets from commercially focused projects to education and serious video games
Hamid.Homatash@gcu.ac.uk
"This project has allowed me to utilise my experience of developing games from mainly a commercial context to tackling an issue as important as climate change! Hopefully this can change peoples attitudes to climate change for the better and help to make a real impact for the world."
Jason Reed
Co-Investigator | Purdue Univ., Assistant Professor

Expertise: information and learning science reed252@purdue.edu | @JBRTHEEL
"I became involved with this project for the opportunity to evaluate the effectiveness of serious games as the medium for presenting information to a professional audience."
Bi Zhao
Graduate Student | Purdue Univ.

  Expertise: gender climate justice, network analysis

zhao76@purdue.edu
Roberta Weiner
Graduate  Student | Purdue Univ.

Expertise: Climate framing and climate communication; accessible presentation of climate-and climate-science related information
weiner0@purdue.edu | @peaceatrebor

About the Global Stocktake
About Climate Tipping Points