Communication and Marketing Specialist, Center for Food and Agricultural Business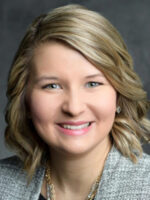 Torrie Sheridan is the communication and marketing specialist for the Purdue University Center for Food and Agricultural Business. In this role, she is responsible for creating and coordinating content for online and print marketing campaigns; writing and editing magazine articles, news releases, and blogs; and strategically directing and managing the Center's social media presence.
Torrie is a 2018 Purdue University graduate with a bachelor's degree in public relations and strategic communication and a certificate in entrepreneurship and innovation. She also holds an MBA degree from Purdue University Global. Before joining the Center for Food and Agricultural Business, she worked as a project manager at an Indianapolis-based consulting firm.
In her spare time, Torrie enjoys spending time with her family and her dogs (Pippa and Millie), Boilermaker athletics, traveling, snow skiing and weekends on the lake.
P: (765) 496-6032     E: ward121@purdue.edu