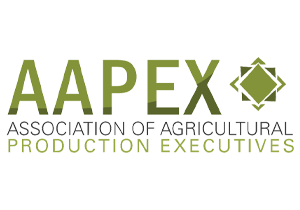 January 28-31, 2020 | Orlando, Florida
Disney Boardwalk Hotel & Conference Center

Seeing the need for an organization that provided member-focused educational programming and networking opportunities for the modern farm business, graduates of The Executive Program for Agricultural Producers (TEPAP) came together to found the Association of Agricultural Production Executives (AAPEX). Today, AAPEX is in its 24th year and continues the tradition of its founders by hosting an annual educational meeting as well as other educational programs to address member needs.
The meeting will be held in Orlando, Florida at the Disney Boardwalk Hotel and Conference Center, January 28-31, 2020. Stay tuned for details!
If you need a user ID or password to access the AAPEX Member Site, please email Aissa Good​.