Monday, April 12, 2021 at 3:30 p.m. EDT
Purdue ag economists Michael Langemeier, Nathanael Thompson and James Mintert will host a free webinar at 3:30 p.m. EDT, April 12, 2021 for an update on the corn and soybean outlook following release of USDA's April Crop Production and World Agricultural Supply and Demand Estimates (WASDE) reports. The webinar will review the USDA reports and provide implications for the upcoming crop year.
Registration is free and can be completed by submitting the form on this page. Participants will receive a confirmation email upon registration with a link to view the webinar live at its scheduled time. Those unable to join live can register to receive a follow-up email after the webinar to download the slides and view the recording.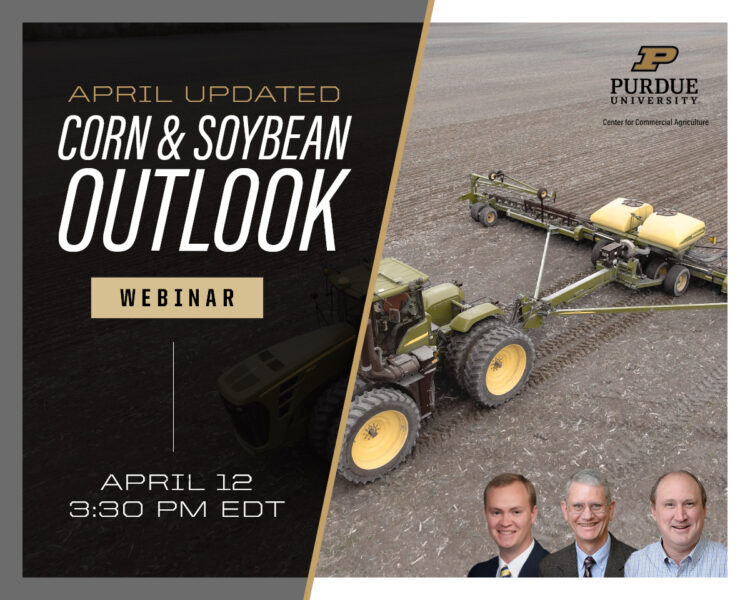 Fill out this form to register for the webinar.
Expect a confirmation email with the link to attend shortly after submitting your registration. If you do not receive an email within an hour or two, please check your spam or trash folder within your email box.