Monday, February 24, 2020 @ 12:30 PM - 1:30 PM (EST)
We will be hosting a free Making Your 2020 Crop Insurance Decisions webinar on Monday, February 24 at 12:30 p.m. (EST). Purdue agricultural economists Nathan Thompson and James Mintert, will discuss 2020 corn and soybean crop insurance choices and provide insight into decision making for corn and soybean farmers.
Please register by filling out the form on this page. Once you register you will receive an email with a link to view the webinar live at the scheduled time. If you are unable to join us live, please register anyway to receive a follow-up email after the webinar, where you'll be able to view the webinar recording at your own leisure as well as download the slides used during the webinar.
During this webinar you'll learn about:
2020 corn and soybean crop insurance choices
Crop insurance choices and your 2018 Farm Bill signup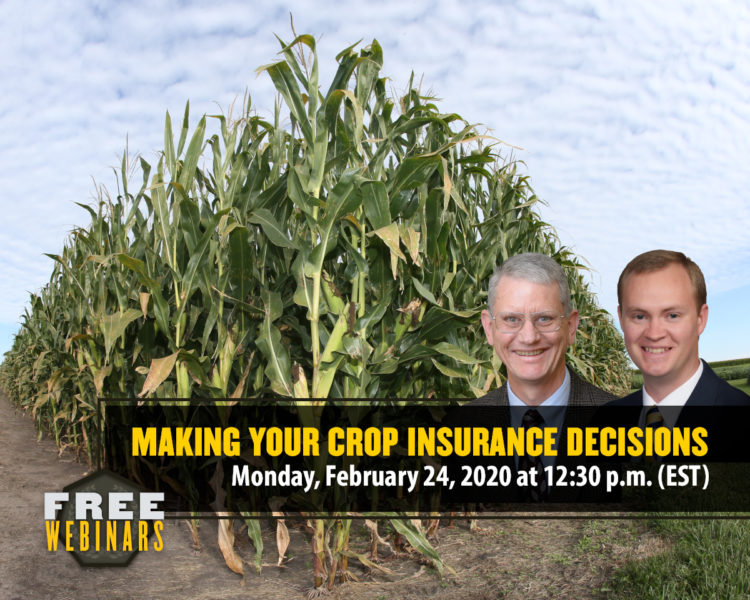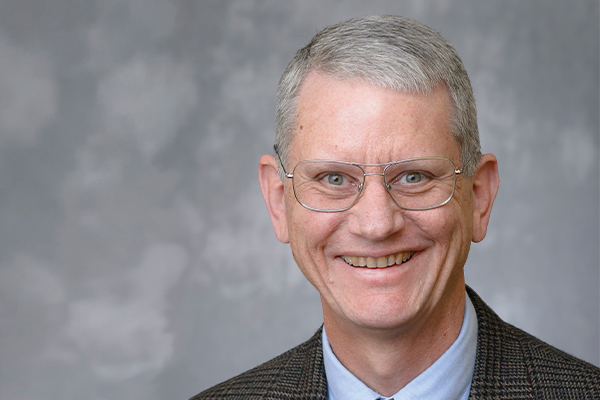 Director, Center for Commercial Agriculture & Professor of Agricultural Economics, Purdue University
Fill out this form to register for the webinar.
*Expect a confirmation email with the link to attend shortly after submitting your registration.