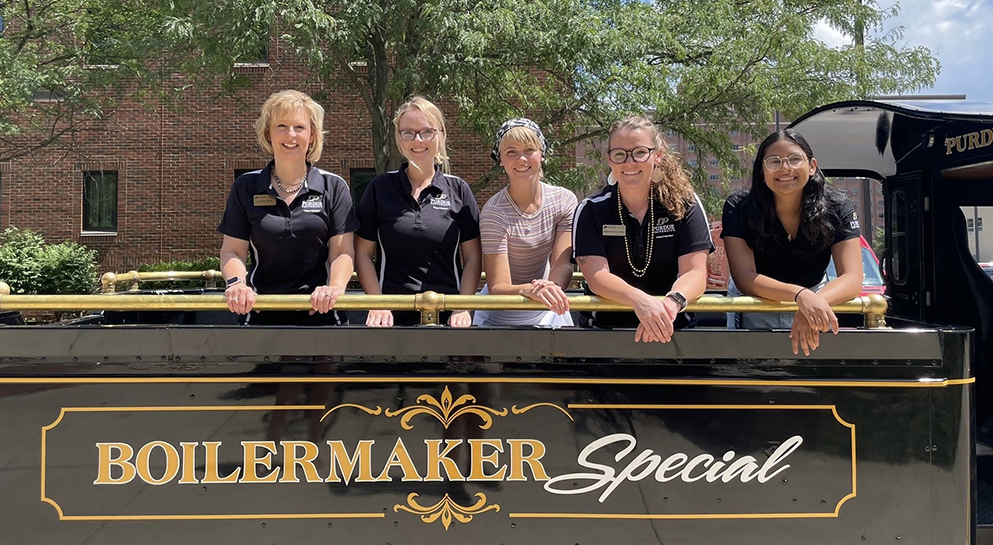 Assistantship provides graduate student with networking opportunities and 'behind the scenes' look at college administration
Victoria Dell (Crozet, Virginia) grew a passion for agricultural economics after taking a macroeconomics course during her freshman year of her undergraduate studies in Animal Sciences at Virginia Tech.
"I liked how Ag Econ took economic theories and applied them to farming, which I already knew a lot about," said Victoria. The course led her to change her major and ultimately apply to graduate school to study agricultural economics.
"As I was finishing my last year of undergrad, my VT professors suggested I apply to Purdue's department of agricultural economics for grad school because of the industry connections available there. Once accepted, I packed my bags and headed to Indiana for the first time!"
Upon arriving at Purdue, Victoria was offered a unique assistantship opportunity which aligned with some of the work she'd already conducted as an undergraduate teaching assistant, ambassador, and peer mentor.
"I accepted an assistantship in the College of Agriculture's Office Academic Programs under the leadership of Christine Wilson, associate dean and professor of agricultural economics. The main part of my job is to collect and analyze data on the College of Agriculture's undergraduates and the extracurricular activities they participate in."
And she's already having an impact.
"I created a system, alongside an existing database, to track and categorize student experiences to make deliverables representative of each graduating class. The deliverables I make are reported to the Dean, Associate Deans, and Department Heads, so they can see what College of Ag undergraduates are doing with their time."

"I also work with the College of Agriculture Transformational Experiences (CATE), which pairs students with opportunities that are primarily outside the classroom and designed to prepare them for life after college. I help organize events or other extracurricular activities for undergrads to participate in. This year, I planned an Industry Tour to EDP Renewables, Dandy Breeze Dairy, and to Indianapolis for a panel with Indiana Corn, Soybean, Beef, Dairy, Poultry, and Swine."
"The cool part of this assistantship is that it exposes me to what happens 'behind the scenes' administratively at a large agriculture college. However, I am coming away with enhanced skills in coding, data analysis, teaching, and higher education administration work."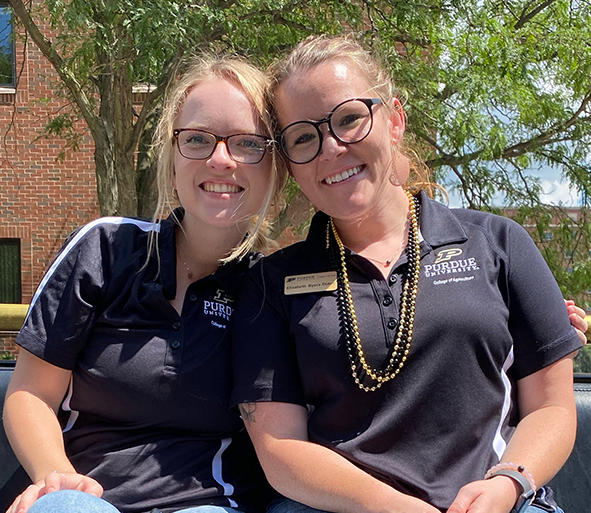 The position also gives Victoria the opportunity to network, a primary motivation for attending Purdue.
"I came to Purdue for industry connections and my work organizing events for the College of Agriculture has allowed me to network with some of industry's leading professionals on a regular basis."