Dr. Cathie Aime
The Aime lab focuses on the earliest diverging lineages of Basidiomycota (Pucciniomycotina, Ustilaginomycotina, and Wallemiomycetes) and on the biodiversity of basidiomycetes in tropical ecosystems.

Dr. Aime needed a new way to make Purdue's Arther Fungarium database, an important collection of Rust Fungi genetic sequences, available to a broad range of researchers. We created a custom Basic Alignment Local Search Tool (BLAST) on RCAC's Geddes platform giving them a low cost, light weight
solution.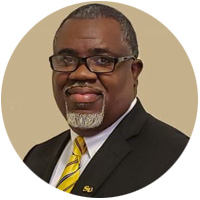 Dr. ‪Shalamar Armstrong
The Soil Environment Nutrient Dynamic (SEND) lab focuses on soil conservation and management, soil health, nutrient management, and water quality.

The SEND lab collects data from farm fields across IL and IN, and needed a way to share that data with stakeholders. Working with Dr. Armstrong, we developed workflows and data architecture that ensure data from the field and the lab flows into a unified environment. Key data was integrated into a database, and a web app created to lead stakeholders through their research findings.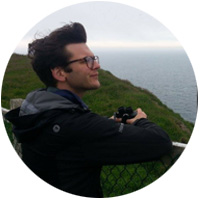 Dr. Brock Harpur
The Harpur lab focuses on understanding eusocial insect lineage evolution and mechanisms of adaptation. Genomic data is used to support the beekeeping public and industry at large.

Dr. Harpur wanted to automate the acquisition, alignment, and analysis of bee genetic sequences. We combined several processes into pipelines that are connected using the NextFlow workflow management system. This standardizes the collection, organization, and analysis of over 5,000 sequences. This provides continuously updated data that is consistent across projects.
Dr. Jackie Boerman & Dr. Louis Brito
The Boerman lab focuses on Dairy cattle nutrition and management.
The Brito lab is interested in traits of animal behavior and welfare, environmental efficiency and adaptation to challenging environments.

They needed to integrate a large amount of farm data from six different sources to answer new research questions. Together with their labs and AgIT, we designed pipelines to bring the data into a distributed file system. Custom Jupyter notebooks allow them to easily leverage the Spark Analytic engine using Python or R.
Problem/Issue
Briefly, describe your project. Describe the big-picture problem or opportunity your project sought to address.
Who was involved in this project?
What was the situation or problem presented to your team, and why was it a problem?
Dr. Shalamar Armstrong's Soil Ecosystem and Nutrient Dynamics (SEND) Lab studies cover crops and their impacts on farmland nutrients, water, and crop yields. They regularly publish their research findings in scientific journals but needed a way to get that information to the farmers who benefit from it. They needed an outreach tool that complemented his in-person extension activities and increased sharing of SEND Lab findings with farmers and conservation stakeholdes. This was a key component of Dr. Armstrong's Illinois Nutrient Research and Education Council grant and provided an interactive extension resource to provide farmers with information about the benefits of planting cover crops. Dr. Armstrong approached Ag Data Services to develop a custom application to meet the grant requirements in fall 2021 and the web app went live in March 2022.

Response
How was the issue addressed? What was the response?
What methods were used to respond to the issue and implement the solution?
How did the team develop information to address this issue and what was done to develop a solution?
Ag Data Services collaborated with Armstrong's SEND Lab to architect a bespoke database to integrate their research results . Weekly meetings between SEND Lab members and Ag Data Services laid out the design and important visualization elements of the interactive web app. The app was designed to be an interactive story-based exploration of research data and take-home results, where users would be guided to explore data for cover crops and select field sites and outcomes relevant to them. Ag Data Services coded the custom app using R Shiny based on the specifications requested by the research group.
Key features of the app are a researcher friendly database that automatically adds new data to the app data visualization and exploration tabs. As the SEND Lab adds new data from field studies to the database, the app dynamically updates the interactive selection options to include the new research results. ADS collaborated with the Purdue Agronomy communications specialist to integrate the app with the SEND Lab website.

Impact
Describe the impact, results, and public value from the work that was completed.
What is/are the payoff(s) socially, economically, and environmentally?
Who benefits from this work and to what degree?
This section should answer the larger, more pressing question of "So What?"
Dr. Armstrong's team is now positioned to quickly and efficiently share data from new research studies through the SEND Lab's website and "Living Research Report" interactive data visualization tool. Beyond meeting the requirements of the existing grant, the SEND Lab's data visualization capability enables anyone with internet access to explore the lab's research data on cover crops and impacts to nutrient dynamics and crop yields. The Living Research Report simultaneously supports the outreach efforts of the SEND Lab by visually demonstrating research results, as well as presenting usable information for farmers and extension educators to apply to their own practices . A contact page in the app gives farmers the ability to converse with SEND Lab researchers to learn more about practices could help their farm.
Quote from Dr. Armstrong: general quote from Armstrong was that he chose to work with ADS because we can walk between the research and information technology worlds, and we have the skills to move their research outside their box (i.e. traditional ways of doing things in Agronomy).

- Dr. Shalamar Armstrong