ACTIVE PROJECTS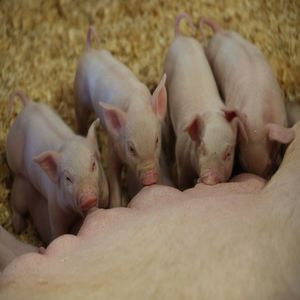 When piglets on commercial farms are weaned, their guts are not yet fully matured. This can lead to problems with digestion, nutrient absorption and immune defense, and ultimately  postweaning growth reduction and intestinal health disorders.
Kola Ajuwon's lab has discovered that luteolin, a natural flavonoid found in vegetables and spices, enhances the expression of certain genes that can accelerate development of intestinal epithelial cells in vitro. In the next phase of the study, they will study luteolin effects in newly weaned piglets. Determining the mechanisms by which luteolin affects cell development through proteomic analysis would allow for development of supplements that could help improve the health of just-weaned pigs as well as humans that suffer from certain gastrointestinal diseases.
PROJECT LEADER
Kola Ajuwan
Professor of Animal Sciences
Commercial farms can be a source of a significant amount of data that is useful to both the public and those who work the land. Elected officials and the public generally want to find ways to make agriculture more environmentally sustainable and to keep food safe. Farmers want those things, as well as increased productivity and income. But it's unclear what it will take for farmers to share the data they can collect.
Agricultural economist Nathan DeLay will determine the compensation required to convince farmers to share that data and how that information can be used to meet the needs of the public and the farmers. He is also exploring whether farmers would be willing to pay a premium when leasing farmland if there is detailed, historical data available that would help them make management decisions to improve yields from their first year on the land.

PROJECT LEADER
Nathan Delay
Asstant Professor Agricultural Economics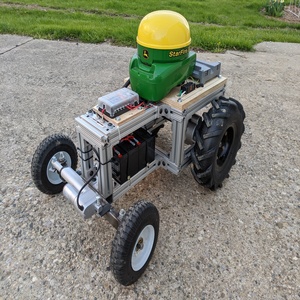 Agricultural researchers are in need of high-density spatial samples to generate data on soil moisture, soil carbon content and other agronomic characteristics. But collecting these data is labor-intensive, potentially requiring hundreds or thousands of samples many times a year from farm fields.
John Evans, an assistant professor of agricultural and biological engineering, has surveyed agricultural researchers to understand the data they need from agricultural fields to inform the design of an autonomous vehicle that can collect it efficiently and at little cost. The tractor-like, on-ground device would be built to be fitted with a wide variety of sensors and tools that could take measurements, collect samples and easily transfer data to scientists. A community effort amongst engineers and agronomists would allow the vehicle to be updated to meet the changing needs of the researchers, whose work would agricultural practices around the world.
PROJECT LEADER
John Evans
Assistant Professor Agricultural and Biological Engineering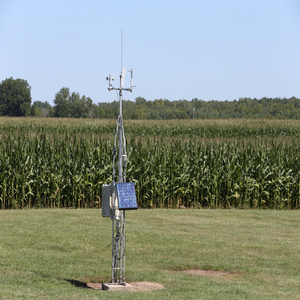 The Purdue Mesonet, a network of weather observation stations at the Purdue Agricultural Research Centers and Agronomy Center for Research and Education, has been collecting temperature, relative humidity, wind speed and direction, solar radiation, soil temperature and precipitation for more than 20 years. The data are useful for agriculture and climate researchers. In recent years, there has been a need for soil moisture and temperature data at multiple depths and heights, the collection of which would allow Indiana to join in partnerships with and compete for funding with nearby states that already collect this information.

Indiana State Climatologist Beth Hall will use AgSeed funding to purchase and install sensors to collect this data and make it openly available in near real time. This will give scientists more information about properties of soils, pest and disease risk, irrigation demand, and risks for off-target drift impacts. Those data will improve research and can be used for Extension outreach to Hoosier farmers.

PROJECT LEADERㅤ ㅤ
Beth Hall
Indiana State Climatologist
Fungal pathogens are serious threats to agricultural sustainability, global food supplies and human health. There are few effective drugs available to combat fungal infections, and many of those are unable to overcome evolving drug and fungicide resistance.

Mark Hall and Scott Briggs, associate professors of biochemistry, have discovered new roles for the enzymes Cdc14 and Set1 in regulating fungal cell walls. Fungal cells with Cdc14 or Set1 deficiencies show impaired virulence and are sensitive to antifungal drugs (echinocandin and azole drugs) that target the cell wall and membranes. The team will use waxworm larvae, commonly used for fishing, as an infection model as well as proteomic and genomic tools to explore how these enzymes regulate cell wall structure and function to promote antifungal drug/fungicide resistance and host infection. The work could offer scientists new targets for antifungal drug development.

PROJECT LEADER
Mark Hall
Associate Professor of Biochemistry
The transition of a honey bee nurse to a forager is critical to the success of a colony. By accelerating or reversing the shift from nursing to foraging, a honey bee colony can buffer itself from pests, pathogens or pesticides. Despite its critical importance this transition has on honey bee colony health and the existence of genetic tools like CRISPR-Cas9, scientists don't have a complete understanding of the mechanisms behind it: which genes cause this shift and how exactly do they work to cause such dramatic shifts in behavior?

Brock Harpur, an assistant professor of entomology, Vikki Weake, an associate professor of biochemistry, and graduate student Stephanie Hathaway are working to develop a new genetic expression system that allows them to overcome these challenges and understand how honey bees regulate the transition to and from nursing and foraging. Their system will allow scientists to test cause-and-effect hypotheses between honey bee genes and observed phenotypes.

PROJECT LEADERㅤ ㅤ
Brock Harpur
Assistant Professor Entomology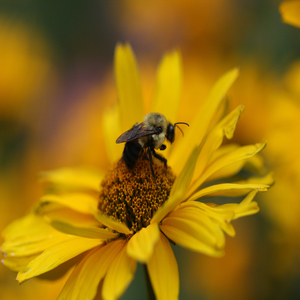 There has been significant public attention given to the plight of bees, which are responsible for the pollination of vital crop and other plant species, but whose numbers are in serious decline around the world. Quite a bit is known about Indiana's more than 400 bee species, but much of that information is stored in closed-access museum records, subscription-required scientific journals, and papers and reports written in technical language. This inaccessibility makes public restoration efforts difficult.

Ian Kaplan, a professor of entomology, is leading a team that will gather those data, collect new state bee data, digitize records and develop web-based platforms to make that information available to the public. This repository, along with new and existing Purdue Extension programs such as Pollinator Day and Bug Bowl, will increase awareness for bee restoration programs throughout the state.

PROJECT LEADER
Ian Kaplan
Professor of Entomology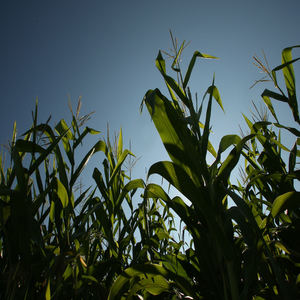 Hybrid vigor, known scientifically as heterosis, gives the offspring of two different plant varieties superior growth or other characteristics. Plant breeders have taken advantage of this phenomenon for centuries, but there is little understanding about the molecular mechanisms that lead to hybrid vigor.

Ying Li, an assistant professor of horticulture and landscape architecture, and Guri Johal, a professor of botany and plant pathology, believe that specific gene network is responsible for hybrid vigor in maize and plan a series of mutant experiments to identify the genes involved. They'll select mutants with impaired hybrid vigor, as well as six to 10 hybrids with various hybrid vigor, to identify genetic differences in those plants that may be responsible for heterosis in maize.


PROJECT LEADER
Ying Li
Assistant Professor of Horticulture and Landscape Architecture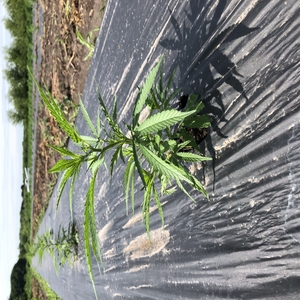 Since hemp became legal to grow in the United States, interest has surged in Indiana. There are now 225 growers, 635 grow sites and nearly 9,000 acres dedicated to the crop, and those numbers are likely to keep rising. However, these growers are investing in a crop in which there is little information about the best cultivars for Indiana's soil and climate and the best production practices to maximize crop profitability.

Petrus Langhoven, a horticulture and hydroponic crop specialist, will lead a team that will consider light spectrums for optimal clonal propagation, determine the best way to harden off plants, test 10 hemp varieties for suitability in Indiana and develop standards for propagation. These projects will reduce risk of economic loss for Hoosier who choose to grow hemp.

PROJECT LEADER
Petrus Langhoven
Horticulture and Hydroponic Crop Specialist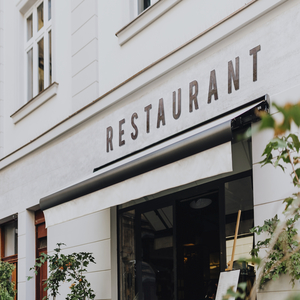 Small businesses are essential to the success of rural communities and a community's ability to recover from a disaster. During the COVID-19 pandemic, small businesses have experienced significant disruptions, and owners' relationships with banks became key to obtaining loans through the Coronavirus Aid, Relief, and Economic Security Act's Paycheck Protection Program.

Maria Marshall, professor and Jim and Lois Ackerman Endowed Chair in Agricultural Economics, will lead research aimed at determining how business owners develop positive relationships with community bank representatives and how businesses that did and didn't have those relationships have weathered the COVID-19 disruptions. Those data will inform Extension activities and materials that business owners can turn to during other large-scale crises. Marshall's team will also interview rural small businesses to determine if the materials improve relationships with local banks.

PROJECT LEADER
Maria Marshall
Professor of Agricultural Economics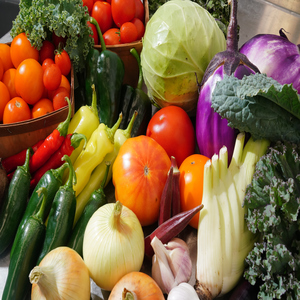 The U.S. Centers for Disease Control and Prevention estimates that 48 million people per year contract a foodborne illness, leading to 128,000 hospitalizations and 3,000 deaths. Many of those illnesses are associated with fresh produce, with pathogens introduced to the food through contaminated irrigation water. While federal rules and industry-driven, third-party audits and certifications seek to reduce contamination risk, they often don't cover farms that are most likely to use high-risk surface water for irrigation.
Treating surface water before applying it to crops has potential to limit or eliminate contamination issues. Scott Monroe, a food safety Extension educator, and Amanda Deering, a clinical associate professor in the Department of Food Science, will develop educational materials and provide outreach to Indiana produce growers on proper treatment of production water to reduce the introduction of foodborne pathogens into the food supply.
PROJECT LEADER
Scott Monroe
Food Safety Extension Educator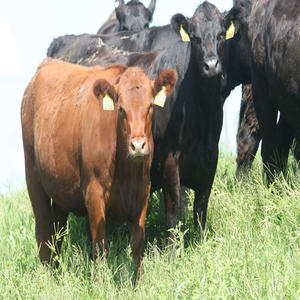 Veterinarians, consultants and farm employees have no rapid, low-cost test that can tell them when a cow may be suffering from some form of inflammation. Instead, they must rely on noticing outward physical discomfort in the animal, leading to over- or under-medicating anti-inflammatories in cattle.

Several biomarkers have shown promise in detecting a systemic inflammatory reaction, however, with haptoglobin being the most promising and scientifically supported for use in cattle. Adoption of an easy-to-use, on-site test for this protein could improve cattle health and welfare, and lead to early disease identification. It could also promote more judicious use of anti-inflammatory therapies. A cross-disciplinary team of scientists lead by Rafael Neves, an assistant professor of food animal production medicine, and co-investigators Mohit Verma, an assistant professor of agricultural and biological engineering, and Rahim Rahimi, an assistant professor of materials engineering, will investigate the use of two sensitive, low-cost biosensors that employ paper-based microfluidics with colorimetry and electrochemistry to rapidly test for haptoglobin in cattle blood.

PROJECT LEADER
Rafael Neves
Assistant Professor, Food Animal Production Medicine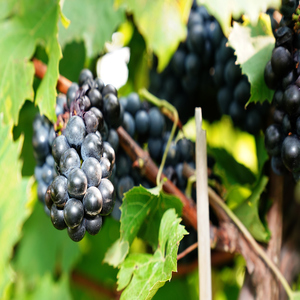 The prevalence of wildfires, especially on the West Coast of the United States, has caused smoke taint issues for wine grapes. Smoke compounds bind to sugar molecules in grapes or grape juice and are released — causing off flavors and odors — during winemaking and aging. Nanofiltration processes can remove the unwanted compounds, but that can also lead to loss of desired aroma components. Since Indiana gets more than 90 percent of its wine grapes from out of state, this is a concern for Hoosier winemakers.

Eun Joong Oh, an assistant professor of food science, will develop a bioengineered yeast that could effectively remove the smoke compounds without undesired effects. The yeast would be designed to remove smoke compounds during aerobic and anaerobic conditions in the fermentation process, making the wine from grapes with smoke taint marketable to consumers around the country.

PROJECT LEADER
Eun Joong Oh
Assistant Professor of Food Sciences
Certain pathogens can cause a substantial decrease in thyroid hormone production in swine similar to an effect known as non-thyroidal illness syndrome. In weaned pigs the amount of hormone in circulation following infection has been linked with the average daily weight gain that can be expected from these animals. During pregnancy, decreased hormone levels in the developing fetus are similarly linked to fetal growth, development and survival.
To understand the full effects, Alex Pasternak, an assistant professor of animal science, will develop a pathogen-free animal model that will produce equivalent low thyroid hormone levels in swine. This model will allow for a better understanding of the relationship between hormone levels and animal performance and potentially lead to methods of counteracting the effects of disease in this vital agricultural species.
PROJECT LEADER
Alex Pasternak
Assistant Professor of Animal Sciences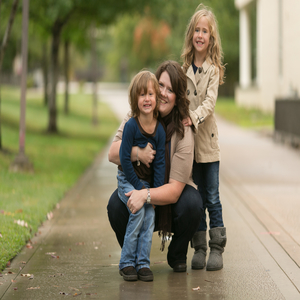 Pandemic related stressors are disproportionately affecting women's health and wellbeing, These unprecedented demands are likely to be especially intense for single mothers who must single-handedly navigate this crisis as both primary caregivers and wage-earners for their household. In addition to often having fewer economic resources, single mothers frequently have fewer emotional resources due to the demands of raising a child without the support of a spouse or co-parent. Such increasing stressors puts single mothers at higher risk for emotional distress, disruptions in parenting and poorer child adjustment.
Zoe Taylor, an associate professor of human development and family studies, will build on her previous work to understand how single mothers are resilient to the challenges in their lives and how they are recovering from the pandemic. The project builds on two prior waves of data collected prior to and during the COVID-19 pandemic. This third wave will assess how economic and social well-being have been affected, and how mothers and their children are recovering. The work will also evaluate the resources that contributed to resilience during the pandemic to inform programs that could be developed to help single-mother families during a similar future disruption.
PROJECT LEADER
Zoe Taylor
Associate Professor, Human Development and Family Studies
Lichens, which form from symbiosis between fungi and algae, play significant roles in ecosystems. They can survive in harsh environments and are among the earliest colonizers of land. But few lichens are able to be manipulated on the molecular level, making them difficult to study.
Umbilicaria muhlenbergii, however, is the only known dimorphic lichen-forming fungus that can be cultured yeast cells and genetically manipulated. The point at which U. muhlenbergii transitions from yeast cells to hyphae is associated with symbiosis, making it uniquely suitable for studying the symbiotic interactions between fungal and algal cells. Jin-Rong Xu, a professor of fungal biology, will study the lichens' developmental processes and gene expressions to make U. muhlenbergii a more attractive model for understanding lichens and symbiosis.
PROJECT LEADER
Jin-Rong Xu
Professor, Botany and Plant Pathology
Black vultures are a rising concern for Indiana livestock producers. Not only do these birds feed on dead animals, but they sometimes they kill healthy livestock on Indiana farms. Because vultures are a protected species, livestock producers have fewer options to defend their animals from vulture predation.
Patrick Zollner, a professor of wildlife science, is leading a team that has partnered with USDA Wildlife Services to compare necropsy results between scavenged calves and those that black vultures have killed. This comparison will help determine characteristics that distinguish when calves are killed by vultures. The team will also use GPS data from tagged vultures to investigate the effectiveness of experimental mitigation procedures on farms. The results will be used to develop outreach efforts such as videos, field days and publications that will be delivered to livestock producers and school children involved in Lawrence County Ag Days.
PROJECT LEADER
Patrick Zollner
Professor, Forestry and Natural Resources