Botany & Plant Pathology
Plant and microbial biology helps address challenges facing us in the 21st century and beyond…
Our research on plants and microbes helps: protect the environment, apply genetic knowledge to improve plants, manage natural resources, control weeds and diagnose plant diseases.
View our majors and degree options
CONTACT US
Department of Botany and Plant Pathology
Lilly Hall of Life Sciences, Room 1-446
915 W. State Street
West Lafayette, IN 47906
(765) 494-4614
botany@purdue.edu
Featured Story
Featured Story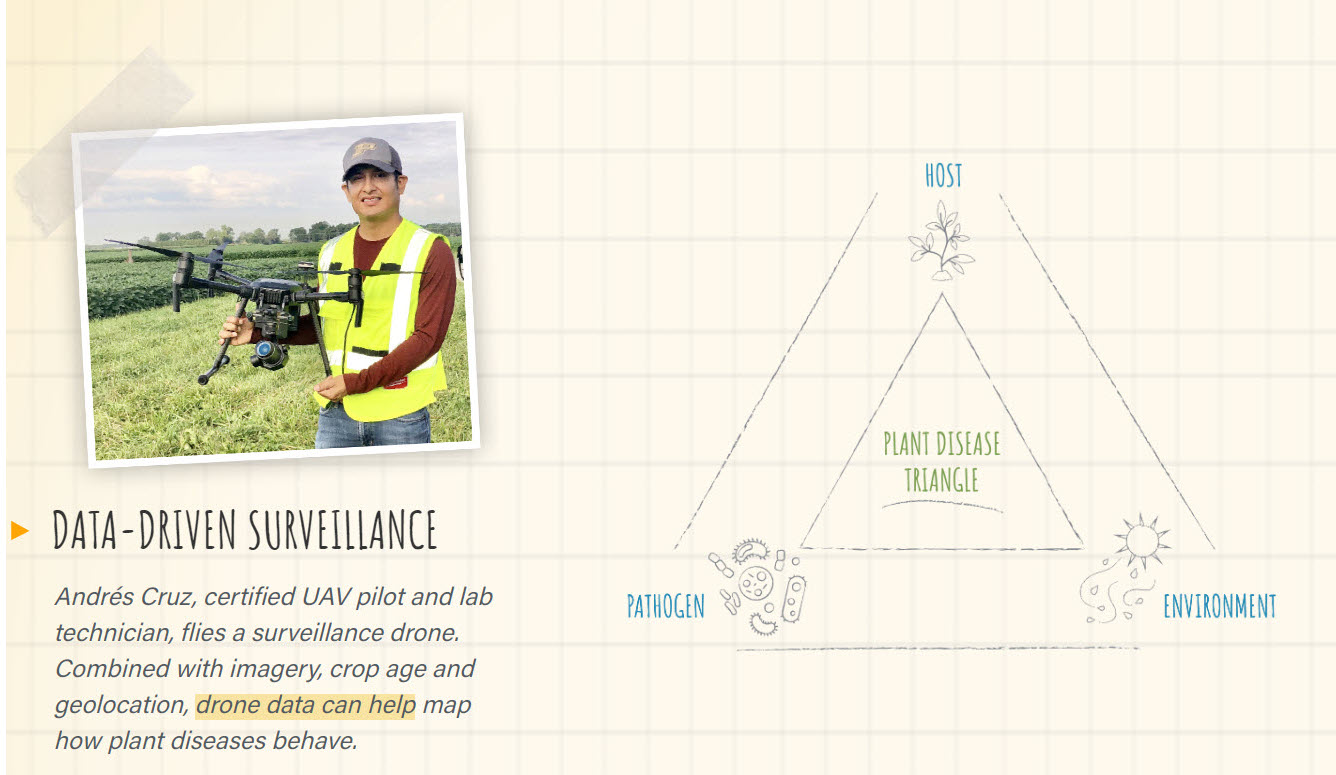 The Big Idea: Fighting a Plant Pandemic
Plant disease requires three things to establish in a crop: a host susceptible to a pathogen, the presence of a harmful pathogen and the environmental conditions favorable for infection. Plant disease epidemiology is the study of how these three...
Read More
Support
Your generous contributions help us provide scholarship opportunities for our students and support our dedication to the Research, Teaching, and Engagement mission of Purdue University.
Donate Now