Our mission in Entomology
To improve the quality of life for the state, nation and the world by advancing scientific knowledge through the development and application of arthropod science. The Department of Entomology offers learning, engagement and discovery programs to meet the needs of Indiana, the Midwest, and the nation. Undergraduate degree programs and Graduate degree programs at both the Master's and Ph.D. levels are offered.
Upcoming Entomology Events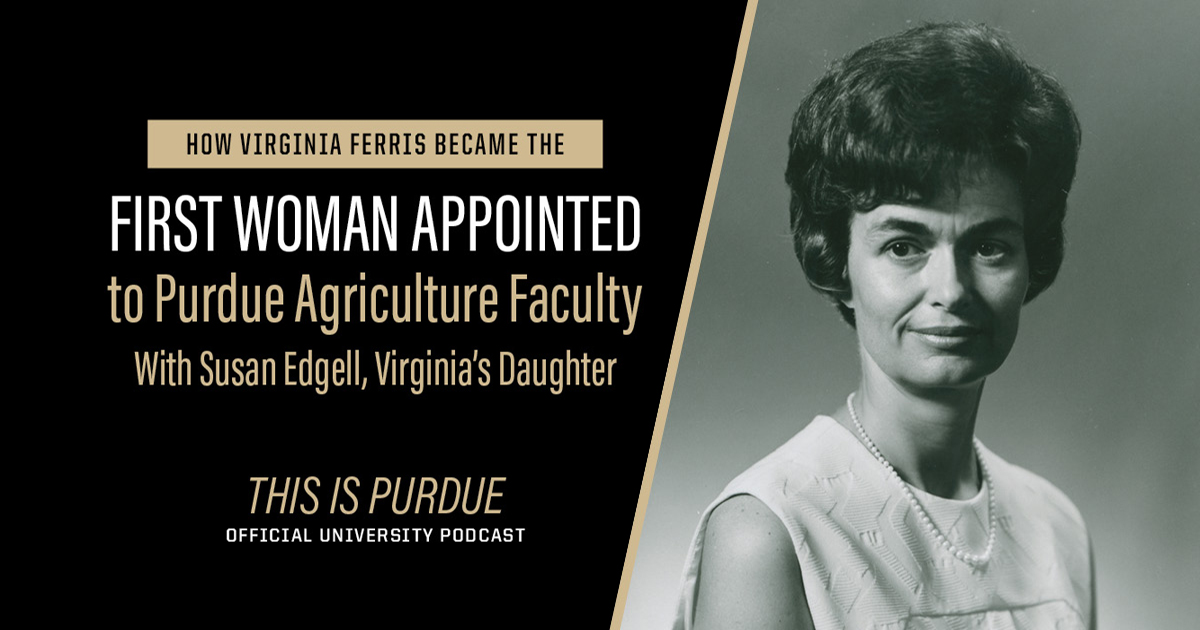 This Is Purdue: Susan Edgell Talks About Her Mother, Virginia Ferris
In this episode of "This Is Purdue," Kate Young talks to Susan Edgell, the daughter of Purdue University trailblazer Virginia Ferris. Virginia was the first woman appointed to the College of Agriculture faculty and had a significant...
Read More
Insect Biology: Explore the Possibilities in Purdue Agriculture