Office of Academic Programs
The Office of Academic Programs is the hub of student activity for the College of Agriculture. We are located in the Hageman Center for Student Achievement and Leadership on the first floor of the Agricultural Administration Building (AGAD 121). We are here to answer your questions about the College of Agriculture.
Contact Us
Agricultural Administration Building, Room 121
615 W. State Street
West Lafayette, IN 47907-2053
Email at: agoap@purdue.edu
Via Phone at: (765) 494-8470
Hours: Monday - Friday 8:00 AM - 5:00 PM Eastern Daylight Time (EDT)
Featured Story
Featured Story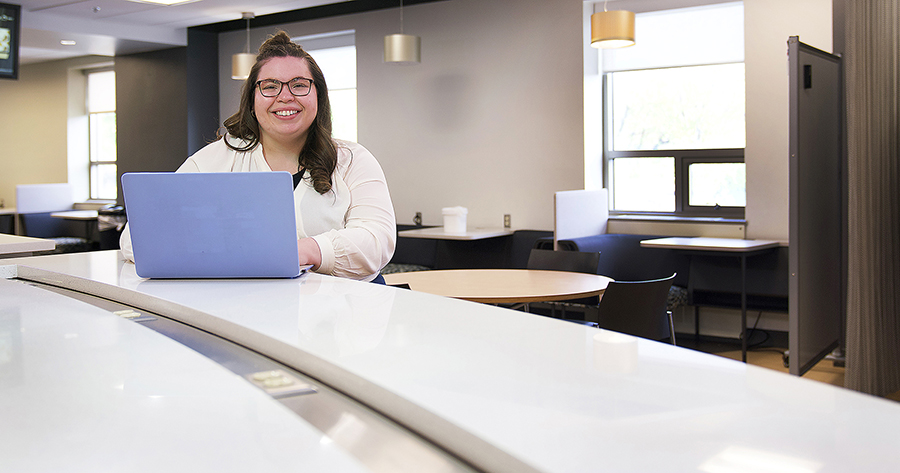 Emily Forsythe - Graduate Ag Research Spotlight
Growing up in the small town of Livingston, Montana, Emily Forsythe knew she wanted to go to college; she just wasn't sure what her academic focus might be. Then a high school economics class and field trip to the Federal Reserve Bank in...
Read More