All first-year new students admitted into the Dean's Scholars program are enrolled in the that is associated with the Dean's Scholars Seminar course.  In the Ag Dean's Scholars Learning Community, students:
Engage with Purdue Agriculture faculty and staff in dinner conversations
Gain new perspectives and ideas through on- and off-campus trips
Connect with upper-class Dean's Scholars and learn from their experiences
There are three housing options for Dean's Scholars students:
Data Mine Living Learning Community

 

- Hillenbrand Hall (strongly encouraged if not in Honors College)
Honors College Residences

 

(if also enrolled in the Honors College)
Other University or local housing accommodations
Students are encouraged to participate in Purdue University's Data Mine Living Learning Community. Hands-on and multidisciplinary, the Data Mine puts you at the leading edge of data analysis, visualization and management in agriculture. In the Data Mine, you will:
Learn the latest computational tools
Collaborate on projects using Purdue's world-class computational resources
Work with data in GIS technology, remote sensing, precision ag, genomics and more
The Data Mine is one of many ways in which becoming a Dean's Scholar gives you necessary skills, courses and networking to enjoy success in Purdue Agriculture and beyond.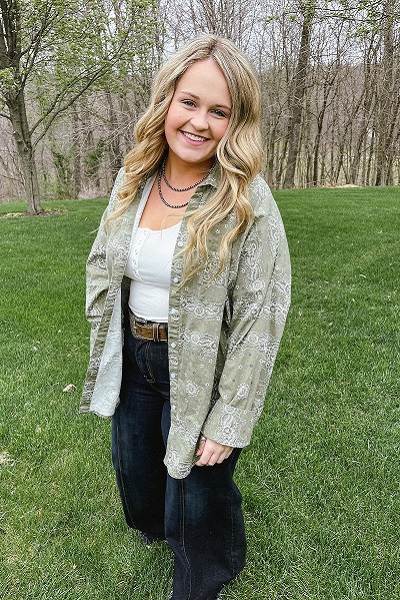 Amanda Pendleton
"The Dean's Scholars Program in the College of Agriculture has been nothing shy of a great experience. I have been able to learn from members of the agriculture industry, and some of the leading professors in the college of agriculture. This fall, we were able to take a trip out to Benton County to learn about windmills and go to Fair Oaks Farms for an agriculture industry tour. The Dean's Scholar program has caused me to flourish and grow in College, which has caused doors to open for internships and undergraduate research."
Amanda Pendleton, Sophomore in Agronomy
Olivia Reynolds
"I am so thankful to have had the opportunity to get involved with the College of Agriculture Dean's Scholars program. It gave me a chance to be surrounded by a diverse group of students who share my same passion for agriculture and excelling both in and outside of the classroom. I made some of my best friends in the College of Ag Dean's Scholars class the first week of college and I will be forever grateful for the relationships that I have developed through this program. The Dean's Scholars program opened doors of opportunity for me, and I would encourage any incoming student to take advantage by getting involved in various activities on campus early on in their college career."
Olivia Reynolds, Sophomore in Agricultural Economics
Previous
Next