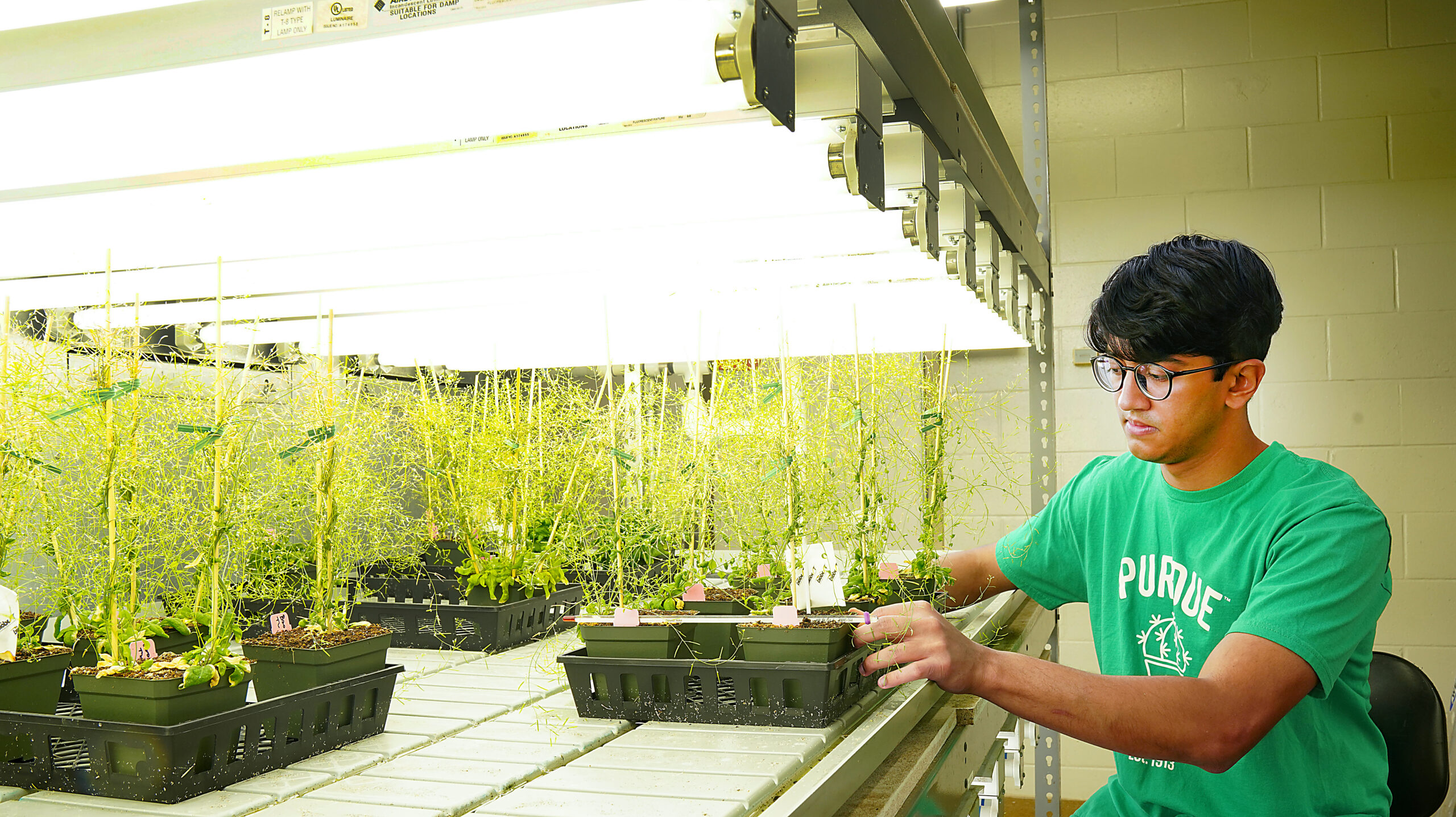 I grew up in Singapore, a city-state in Southeast Asia. My parents are from India, and visiting my grandparents who lived on small farms first sparked my interest in farming. An environmental science teacher at the high school I attended in Pennsylvania helped deepen that interest and I began considering studying agriculture.
After high school, I returned to Singapore to serve in the military for two years. I rose to the rank of corporal first class. I am now in the reserves, assigned to an artillery platoon.
After my full-time military service, I still knew I wanted to study agriculture and Purdue's reputation and location stood out to me. My first semester I had to study online while still in Singapore, and yet I felt I was making connections. During my first in-person semester, it didn't take long for me to find ways to fit in, including by joining MANRRS, Minorities in Agriculture, Natural Resources and Related Sciences.
I also started working in the horticulture greenhouses and soon became interested in Professor Krishna Nemali's controlled environment research. This past year, Dr. Nemali hired me to be an undergraduate research assistant in his lab and that led me to a summer internship at a hydroponic farm.
I'm not sure exactly what my future holds in terms of further education or employment. But I know I want to make a difference in the area of controlled environment and sustainable farming. I even have a vision of Singapore containing vertical farms that contribute to feeding our country.