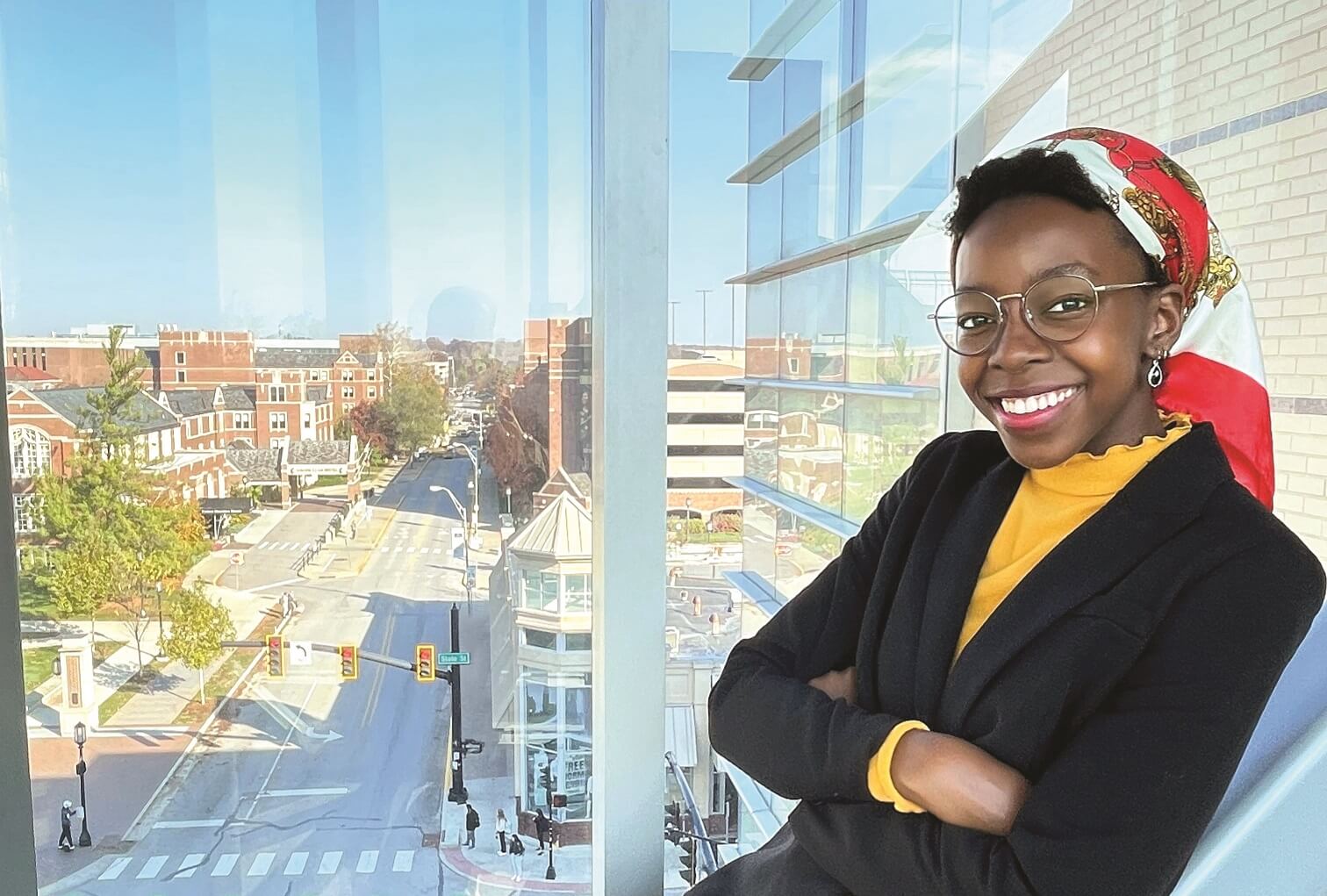 I always loved mathematics, and ag econ was a way I could apply math to help me visualize how changes in quantities and formulas had ramifications on standards of living and government policies. I'm enthusiastic about the data science side of ag econ, which motivates me to think of helpful solutions to current world problems.
When I was considering schools, if I stayed here, my parents would offer rent and food. I could also get a tuition remission, since one of my parents works at Purdue, and pay the rest myself. Also, Purdue has an exceptional agricultural economics program, so I'm not upset about it!
I started college as a Pathway to Purdue student, attending Purdue and Ivy Tech. During the transition process, the support from my academic advisors, Jo Thomas and LeeAnn Williams, especially when I expressed my self-doubt, motivated me to work through adversity. After I got accepted into Purdue full-time, COVID hit, and I struggled academically. The care and attention my advisors invested to ensure I had the resources to become successful continue to be fundamental to my current accomplishments.
This summer I'm hoping to intern with Louis Dreyfus Company as a commodity trading intern, along with becoming more proficient in the programming languages R and Python.
Most of my family is in Africa, and they're taking care of the land we own in Rwanda. After graduation, my goal is to return and, hopefully, take over the family farm, optimizing approaches to production and resource distribution while maintaining practices of sustainable agriculture.