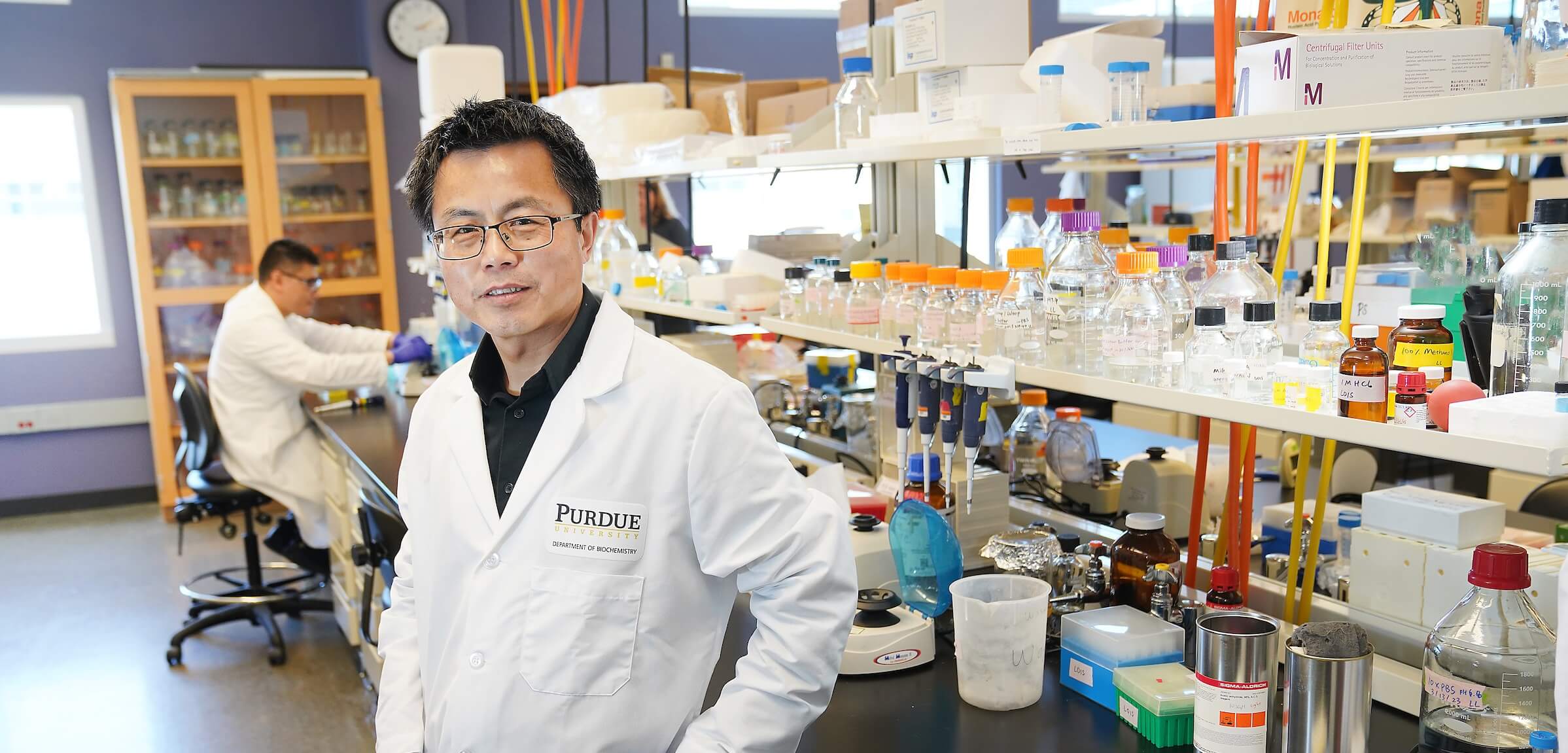 Potential for new Parkinson's disease testing
A team led by researchers at Purdue University and Purdue spin-off company Tymora Analytical Operations has developed technology that may reveal signs of Parkinson's disease in urine samples.
The new technique gives researchers a chance to see if LRRK2 (leucine-rich repeat kinase 2) proteins, which are linked to Parkinson's disease, and the downstream pathways they impact are altered in urine samples from Parkinson's patients.
W. Andy Tao, professor of biochemistry, and eight co-authors from Purdue, Tymora, The Michael J. Fox Foundation for Parkinson's Research and Columbia University published their findings in Communications Medicine.
The method could eventually lead to widespread noninvasive testing for other neurodegenerative conditions as well as cancer.
"This kind of analysis opens a new frontier in noninvasive diagnostics development," says Anton Iliuk (PhD '11, biochemistry), Tymora's president and chief technology officer. "It's showing that biomarkers previously thought to be undetectable have become uncovered and do a really good job of differentiating disease from non-disease state. It's not obvious that urine would be a source of brain-based chemicals or signatures, but it is."
Banner Photo: W. Andy Tao led a team with Anton Iliuk of Purdue spin-off Tymora Analytical Operations to apply the company's technology to early testing for multiple diseases.