Sharing science across borders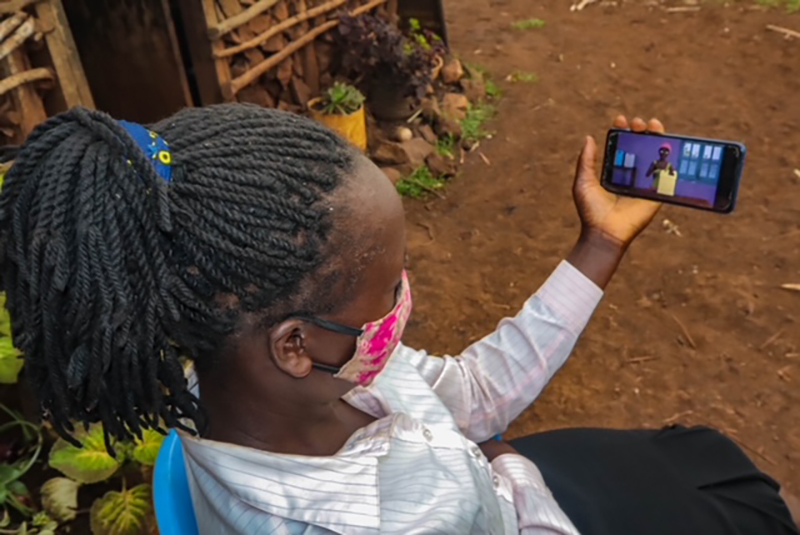 How can we make scientific knowledge more accessible around the world and involve more diverse groups of people in its creation? And how do we transfer that information to those who speak different languages, don't read or write, or live in hard-to-reach places?
These questions guide Scientific Animations Without Borders (SAWBO), which transforms Extension information into educational animations in multiple languages to disseminate scientific knowledge globally for free.
Founded in 2011 by Julia Bello-Bravo, assistant professor of agricultural sciences education and communication, and Barry Pittendrigh, Osmun Endowed Chair of Urban Entomology and director of the Center for Urban and Industrial Pest Management, SAWBO recently moved with them to Purdue.
SAWBO's animations address topics from crop storage and water purification methods to staying safe and healthy during the COVID-19 pandemic.
"SAWBO is a platform for researching how we can scale knowledge across languages, cultures, literacy levels and technological divides. In turn, what we learn from our research drives how we scale content to more people across more languages and communities," Bello-Bravo says.
Postdoctoral researcher Anne Lutomia and John Medendorp, associate director of the Urban Center, who also joined Purdue, focus on scaling the content and studying its impact.
To date, SAWBO has produced 110 topic-area videos in more than 230 languages and dialects. The videos have been viewed online more than 12 million times.