the view ahead - summer 2023
the view ahead - summer 2023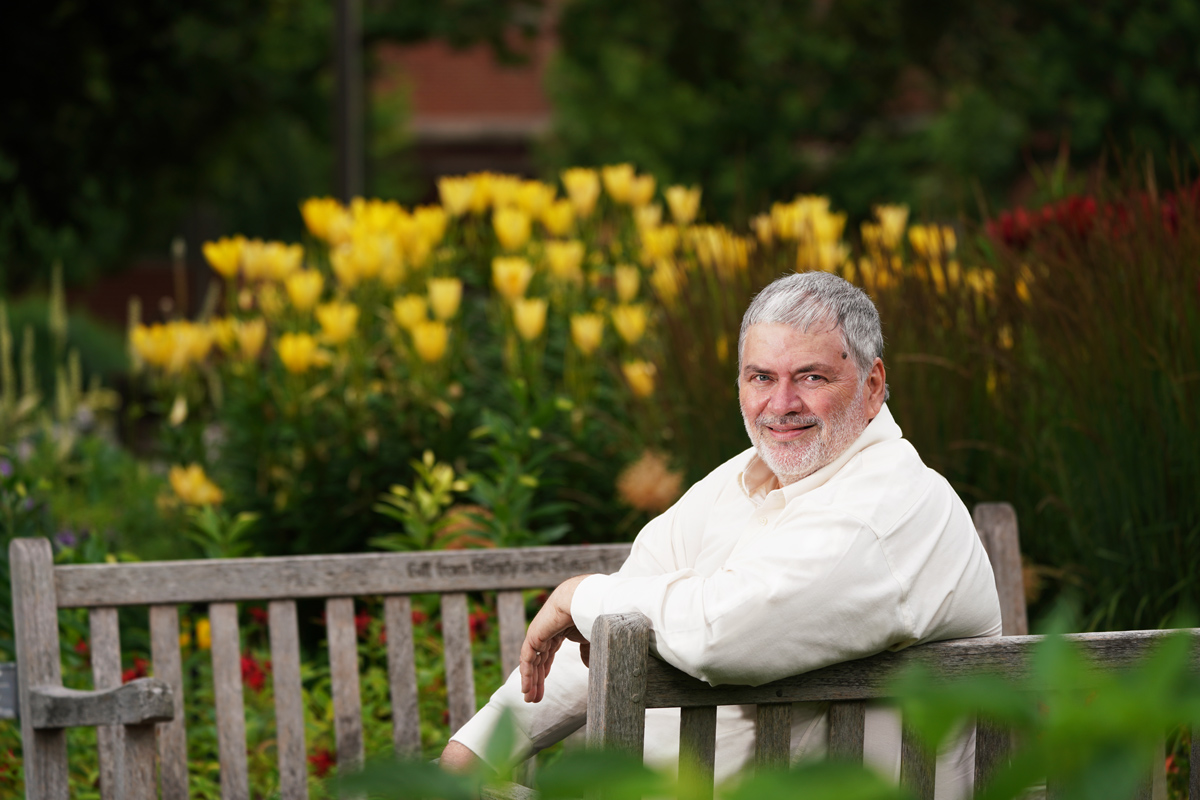 The Purdue College of Agriculture's new dean, Bernie Engel, has been a professor in the Department of Agricultural and Biological Engineering for 35 years. He led his department to number-one undergraduate and graduate program rankings, and, as senior associate dean, oversaw research income increase by nearly twofold. But when asked about his career, he starts by sharing a memory from working on his family farm.
"It's summertime, hot and humid, the sun beating down as I'm driving really slowly through the fields. I can't legally drive yet, but my parents trust me to drive that old tractor. That confidence my parents had in me to help keep our farm going has stayed with me."
Engel knew agriculture would always be central in his life. It would just have to make room for his love of math, science and, eventually, computers.
After earning his undergraduate and master's degrees in agricultural engineering from the University of Illinois and his PhD from Purdue, Engel joined the faculty in 1988. He received recognition from the American Society of Agricultural and Biological Engineering and the College of Engineering's Best Teacher Award and was named the College of Agriculture's Outstanding Researcher and Graduate Educator. He served as head of the Department of Agricultural and Biological Engineering for 14 years and senior associate dean for the past four years.
Engel shares his commitment to his new position.
"I will work to elevate our reputation as a leading global agricultural college, where groundbreaking research, student education and stakeholder engagement converge to shape the future of agriculture. We are as committed as ever to our land-grant mission. That's why I remain as dedicated to Purdue Agriculture as I've ever been."