TAKING THE LAND-GRANT MODEL GLOBAL
Were there challenges?" Haley Oliver, associate professor of food science, asks, reflecting on her experience establishing a food technology degree program at Herat University in Herat, Afghanistan. "The real question is: Where weren't there challenges?"
In 2013, four Purdue faculty members — Oliver, Paul Ebner, professor of animal sciences, Amanda Deering, clinical assistant professor of food science, and Kevin McNamara, professor emeritus of agricultural economics and assistant director of International Programs in Agriculture — received a five-year U.S. Agency for International Development (USAID) grant to develop a Department of Food Technology to support Afghanistan's potential for agribusiness.
Afghanistan's opportunity in the agribusiness sector is unrealized despite its competitive advantages. Its arable land is undercultivated, and the country's diverse climates and landscapes support a wide variety of crop and livestock products. In theory, Afghanistan could be a top exporter of numerous value-added food products. But it's not.
Afghan agribusinesses have a difficult time establishing export trade because their products frequently don't meet the food safety standards of other countries. There are few government-mandated food safety regulations in Afghanistan. Those that exist are weakly enforced, resulting in a general lack of professional and academic knowledge about food safety and technology. Add to the mix decades of war and internal conflict, which broke down countrywide infrastructure as well as relationships between academia, industry and government entities, and you'll find a system bereft of even the most basic food safety practices and regulations.
"There was a significant rupture in the education and infrastructure pipeline during wartime," Oliver says. "It comes back to the idea that when people can't attend university, you're not going to produce professionals. Also, during the decades of war there was a massive exodus of people from Afghanistan, which, in part, led to a depletion of professionals and an overall collapse of infrastructure.
One result has been a persistently high unemployment rate and waves of university graduates unable to find jobs in their field of study. "In Afghanistan, education can exist in a vacuum," Ebner says. "You can be an agronomy major, but most of what you learn isn't really relevant to Afghan agriculture, and then you get a job in a completely different sector. Often, your degree program doesn't have any bearing on the job you find."
A program shaped by place
With the support of Purdue and USAID, Deering, Ebner, Oliver and McNamara set out to change this by establishing Afghanistan's first Department of Food Technology at Herat University. Located in a relatively secure region of Afghanistan with a progressive administration focused on workforce development, Herat University offered a unique opportunity to build a degree program from the ground up. This involved crafting curriculum, recruiting students, training faculty, introducing new teaching strategies, and establishing and furnishing a new laboratory. It also included surveying food processing and production facilities in Afghanistan to better comprehend the state of food safety and food technology in the country and learning exactly which skills are most valuable in new graduates.
"Initially, we visited a lot of food processing facilities in Afghanistan," Deering says. "Some of them were doing all right in terms of food safety, but they wouldn't come close to the standards of a U.S. facility. I remember in one processing plant looking over and seeing a dark, moving mass. It turns out it was finished confections, but they were covered in flies. They looked alive."
Surveying facilities and working with academics and officials helped the team better understand how to build a food technology program that would serve the university, the region and, ultimately, Afghanistan's agribusiness and food-processing economy. The goal, Oliver says, was to educate and graduate students with the skills to work in and advance farming and food processing in the country. The path from research to realization of these concepts, however, proved a long one.
A major step in the process involved gaining the support of faculty and students at Herat University. In Afghanistan, Oliver explains, the incentive structure of academia is different from the U.S. Academic jobs don't pay well, and research is underfunded and undervalued, so professors often come to the university simply to lecture before leaving to attend to other business or a second profession. The Purdue team was able to convince some professors of the value in establishing a food technology program and laboratory. With their support came an influx of students committed to the idea of enhancing food safety as well as finding a profession related to their course of study.
Herat University student Zahra Rahimi was drawn to the program because of the potential for laboratory experience and data-driven research. "I love being in a situation where I can help solve a problem," Rahimi says. "Technological learning, having fun and better understanding research methods, all under the vision of American university professors — this is not possible for most students in Afghanistan."
The team also worked to develop capacity in Herat University faculty to deliver the program. "When we arrived, there were no faculty with specific training in food technology," Oliver says. "We worked with existing faculty to develop their baseline skills and also sent four students to the University of Horticulture Sciences (UHS) in India to train in food processing techniques so they could come back as new faculty after receiving their master's degrees." In India, the Afghan faculty worked with Krishna H.C., assistant professor of postharvest technology at UHS, focusing their research efforts on issues directly related to Afghan food production, from quality assessment to developing new value-added products.
Agriculture faculty members Haley Oliver and Amanda Deering in food science, Paul Ebner in animal sciences and Kevin McNamara in agricultural economics and International Programs in Agriculture recently completed a five-year USAID program to develop a new Department of Food Technology at Herat University in Afghanistan.

Afghanistan's arable land is undercultivated, but lack of food safety standards, as well as decades of conflict that destroyed academic and industrial infrastructure, has resulted in a food system that lacks basic food safety practices.

Purdue faculty surveyed food processing and production facility owners and operators to inform the program and ensure that graduates would find relevant work in food technology. They also worked with Afghan colleagues to develop a new undergraduate curriculum and secured the curriculum's approval by Afghanistan's Ministry of Higher Education.

The Purdue team trained faculty in both research and teaching and incorporated undergraduates into research projects measuring water, milk and egg quality in the Herat region to serve as a baseline for government and industry officials.

The male-dominated, hierarchical environment posed challenges for female students and Purdue faculty, but the lab-intensive program helped men and women work together in a neutral setting.

Graduates of the program demonstrated an early success when they were hired to process and inspect the saffron crop exported to Rumi, a Chicago-based spice company. Thanks to the implementation of basic sanitation techniques, Rumi was able to accept 100 percent of the crop for import after rejecting over half of the previous year's product for E. coli contamination.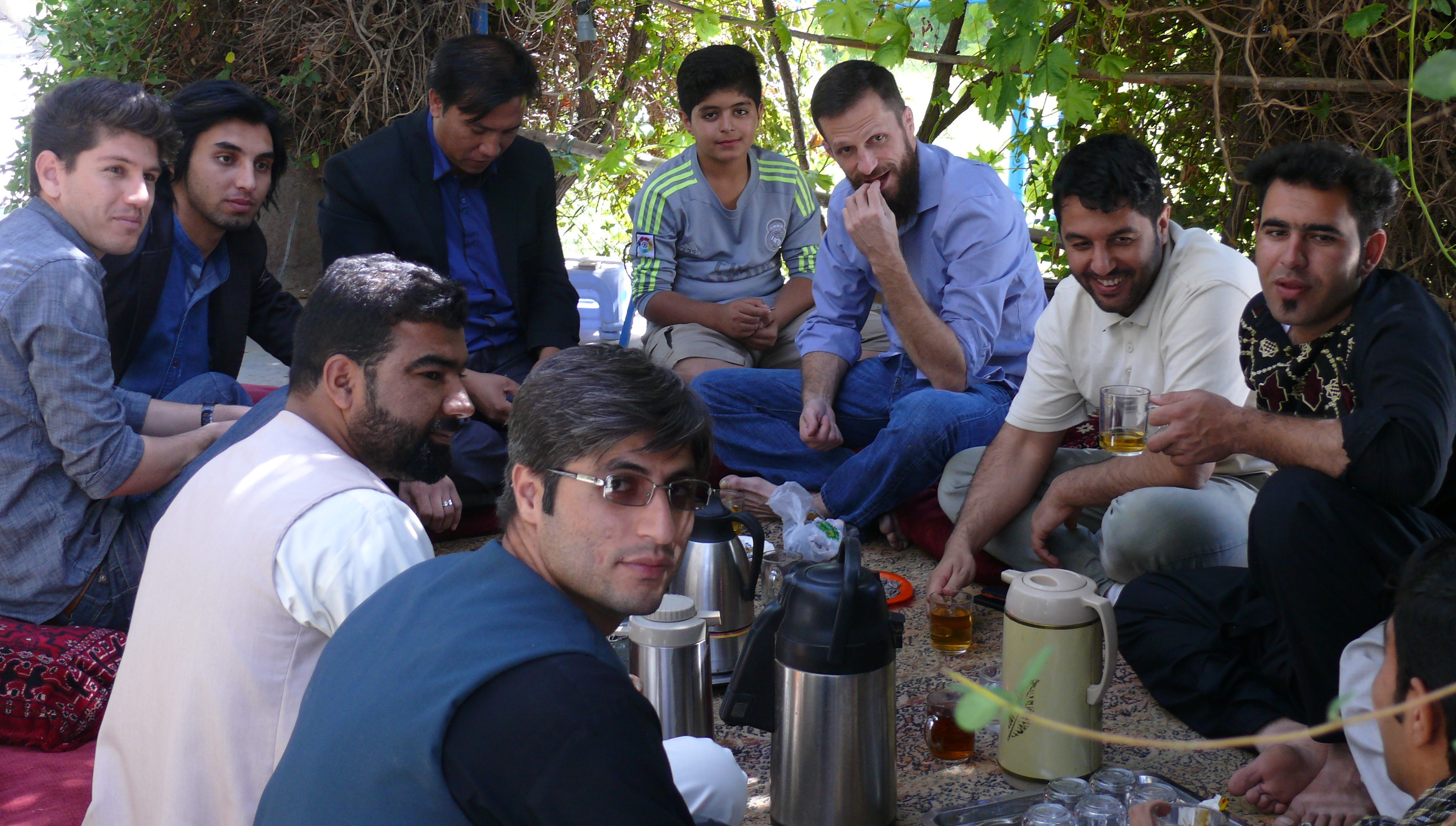 Facing challenges
In addition to attracting faculty and students to the program, Ebner adds, a major milestone was securing approval from the Ministry of Education on the curriculum the Purdue team planned to implement. "It took some time to build the curriculum and then get it approved by the Ministry of Higher Education," Ebner says. "Here in the U.S., if you want to build a curriculum or even just a new course, you're not going to need approval from a federal authority, but in Afghanistan, that is the case."
Gaining approval for the curriculum was one challenge for the team. But for Deering and Oliver, gender proved a serious impediment when working within the university and in the city of Herat.
"It is a male-dominated, hierarchical culture," Oliver says. "Whenever we went out, I assure you, we dressed culturally appropriately. But the stares we received in public felt rough. We just stood out. You feel like a lightning rod."
And beyond that, Deering and Oliver say it was difficult to make their voices heard in a male-dominated setting where women are treated as second-class citizens. "There weren't even any bathrooms for women," Oliver elaborates. "By the end of the day, your kidneys are about ready to pack it up. Women never get to speak in meetings; they're always overlooked or ignored. But I think the message here is that you can do it anyway. There is a way over those hurdles."
Rahimi laughs and agrees with Oliver. "It's true, there are no bathrooms for women," she says. "There are few female workers at the university and few mosques for female prayer. These are just a few of the things that make it challenging for female students at Herat."
Despite these obstacles and many more, the Purdue team successfully established a Department of Food Technology at Herat University, which now boasts a full-time faculty and a fully equipped laboratory for both teaching and research.
Change through collaboration
An early achievement of the program was the collection of water quality data in and around Herat, which didn't exist for the region. "We collected water samples from throughout the city and surrounding districts. It was an opportunity for students to learn and apply laboratory techniques while providing data for different industries," Ebner says. These data sets, along with sets collected about milk and egg quality, allowed Herat students and faculty to publish their research and will be useful to government and industry officials.
Another accomplishment of the food technology program, Deering says, is its ability to bring students into closer contact through lab work, thereby breaking down some of the gender norms that persist throughout academia and society in Afghanistan.
"One of our major challenges was men won't listen to women, even if we might be an authority on the subject," Deering says. "But with students, I'm seeing something totally different. The gender barriers seem to be breaking down. I think the young generation is improving. Men and women worked together in the lab, and they were in groups together. When we were processing samples, men didn't question the work of their female peers. It's a benefit of a lab-intensive program."
Many other success stories emerged from the food technology program at Herat. The program is doubling its class size in the coming year, with the newly trained faculty ready to take on the challenge. In addition, many recent graduates have found jobs in food technology in Afghanistan, which the Purdue team hopes will help grow the field of food safety and technology as well as advance Afghanistan's export potential.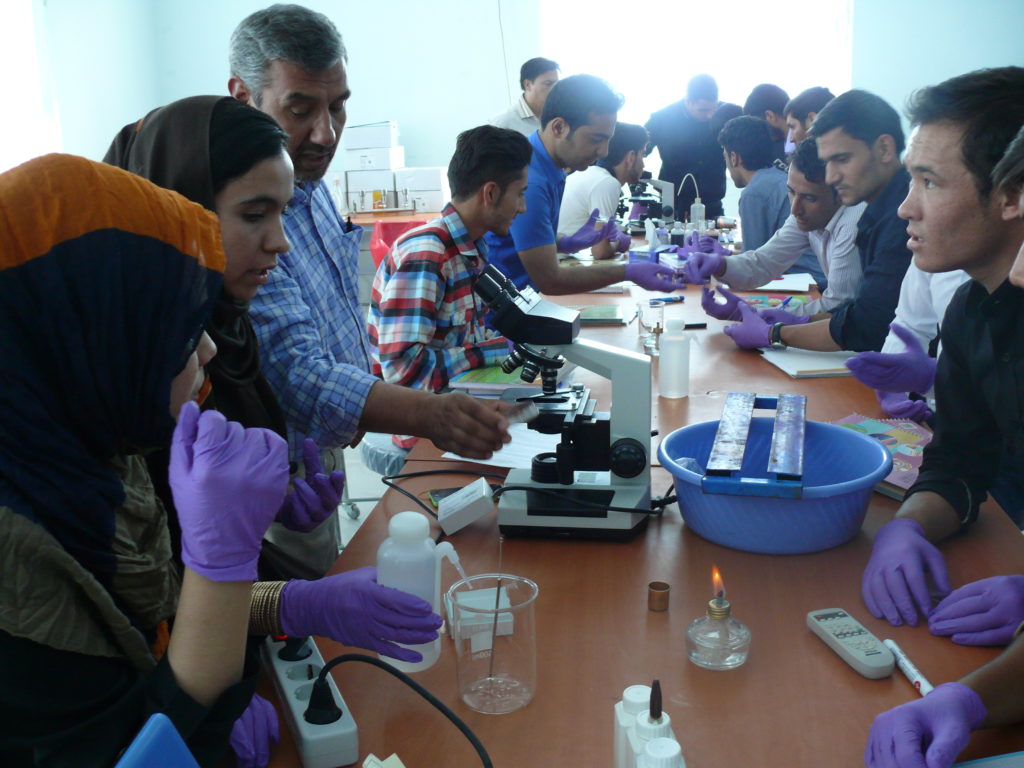 Saffron success
Rumi, a spice company based in Chicago, has already benefited from Herat's program. Saffron is Rumi's main import, and saffron farmers are abundant in and around Herat.
"Saffron processing is very difficult and labor intensive," explains Laura Willis (BS '11, food science), vice president of quality and research and development at Rumi. "It's picked by hand, but it's also processed by hand. It's cleaned and dried by hand. Two harvests ago we had to reject almost half of the saffron from Afghanistan because it was contaminated with E. coli."
Last year, however, Rumi was able to import 100 percent of the processed saffron crop, largely due to the expertise of Herat students. "We hired some recent graduates from the food technology program at Herat," Willis adds. "After working with Haley Oliver and Amanda Deering to conduct additional saffron focused training, the graduates were able to implement basic sanitation techniques, and for the second year we've had zero problems with our crop."
This has expanded Rumi's reach, and Willis plans to open a quality control business in Afghanistan that can consult on issues of food safety and technology. She hopes to hire graduates from Herat's program.
Building global resilience
The relationship between Rumi and Herat graduates highlights a central facet of the Purdue team's mission. "We are incorporating several aspects of the land-grant model," Ebner says. "We know that scientific innovation is usually accelerated when government, academia and industry come together, and that's true when it comes to improving food safety and quality in Afghanistan. There needs to be trust, collaboration and reciprocity there and currently there isn't, but it's growing." Ebner and Deering specialize in this type of collaboration, winning the Outstanding Extension Faculty/Specialist Award in the college in 2017 and 2018, respectively.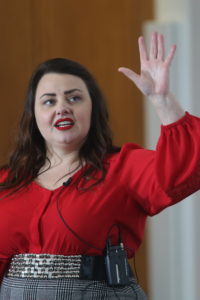 Oliver, who will be awarded the 2019 Corinne Alexander Spirit of the Land-Grant Mission Award from the College of Agriculture, is passionate about that model. She highlighted ways it might be applied internationally while delivering the 2018 Justin Smith Morrill Lecture in a lecture series for the National Institute of Food and Agriculture and Association of Public and Land-grant Universities. As the first woman to present the lecture honoring the namesake of the Morrill Act, which created the land-grant system, she emphasized the role of the land-grant model in global resilience.
The ultimate goal of the curriculum is to establish an academic program that will support food processing industries throughout the country and gradually begin to effect change and partnerships within Afghanistan.
Due to increasing security concerns, Deering, Ebner and Oliver are currently not traveling to Afghanistan. They are still engaged with the program from afar, introducing e-learning and conducting in-person workshops in India. They recognize that they can't assume Herat will offer a food technology major decades from now and strive to ensure the sustainability of the program. All signs, however, indicate that the program they established will increase Afghanistan's capacity for food safety assessment and hopefully encourage other universities to establish similar programs.
"Our goal was to produce students who can get jobs in their field and who build the country's economy," Oliver says. "We need students who can, for example, work for an ice cream company and understand why a product might be spoiling, find the contamination and produce a cleaner product. That would be a true win."
Top left: Professor Paul Ebner (left) observes while Herat University student Shaoib Rahimi (right), measures albumin height, an indicator of egg quality.
Middle right: Clinical Assistant Professor Amanda Deering demonstrates how to count bacteria for a student.
Middle left: Herat University professor Mohammad Alam Ghoryar teaches students in the food technology program.
Bottom right: Haley Oliver, associate professor of food science, delivers her Justin Smith Morrill Lecture a second time at Purdue.