BS AGRICULTURE, DVM '88, VETERINARY MEDICINE, PHD '92, MEDICAL SCIENCES
BS AGRICULTURE, DVM '88, VETERINARY MEDICINE, PHD '92, MEDICAL SCIENCES
By Nancy Alexander
Two College of Agriculture alumni used their undergraduate degrees as the basis for graduate study in Purdue's College of Veterinary Medicine. First-year vet student Elliot Westrich thinks zoological veterinary medicine is likely his calling, but he has three years to go, including a year of clinical rotations. John Burkhardt, whose choices took him from the family farm to a distinguished career in drug discovery, thinks keeping an open mind is a great idea.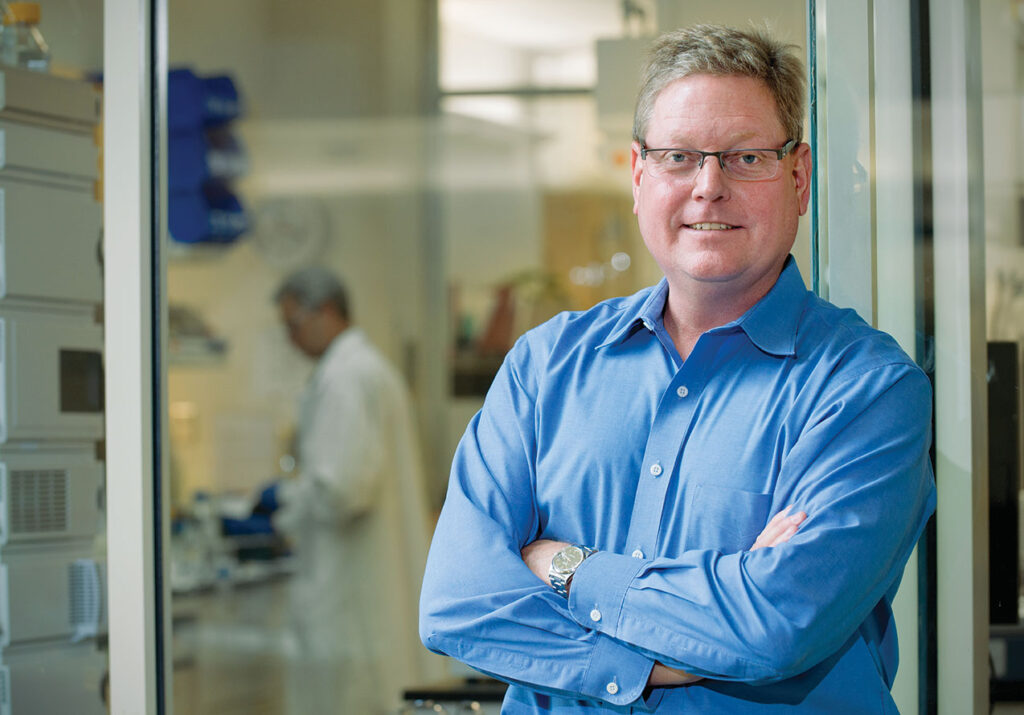 John Burkhardt retired last year as Pfizer's senior vice president of drug safety research and development — an unpredictable outcome for someone who intended to take his first Purdue degree back to the family farm in Winchester, Indiana.
Burkhardt was sidetracked by other options, more than once.
"It's an interesting thing for students to think about," he says. "You only know what you know, and you can plan a tentative course, but your career aspirations may evolve based on what you learn."
When he enrolled in Purdue's veterinary program, Burkhardt envisioned specializing in swine medicine until his second year, when a pathology class changed his course again. On his way to becoming a veterinary pathologist, Burkhardt completed a PhD and residency through the Indiana Animal Disease Diagnostic Lab. "So I spent four more years at the university and I was ready to go to work," he says.
Except ... "I saw how veterinary pathology was practiced and its use in discovering and developing new medicines, and I knew that that's what I wanted to do," he says. The realization would eventually lead Burkhardt to the executive ranks of the global biopharmaceutical company and a key role in development of the Pfizer vaccine for COVID-19.
The man named 2022 Citizen of the Year by the Chamber of Commerce of Eastern Connecticut recalls being a small-town kid who dreamed of becoming a veterinarian. People told him he wouldn't make it.
"The mistake I made is, I believed them," he says, "until I got my grade-point average the first semester, and it was perfect. And then I realized I could do it if I wanted to."
"Purdue provided me a bedrock foundation for starting to develop both technical skills and interpersonal skills. That's a lifelong ambition, an avocation, to continue to develop those skills." He hopes his story inspires others to believe in themselves — even as they get sidetracked.


Campus Hangout
Harry's Chocolate Shop
Campus Hangout
Harry's Chocolate Shop


ELLIOT
WESTRICH
BS ANIMAL SCIENCES
ELLIOT WESTRICH
BS ANIMAL SCIENCES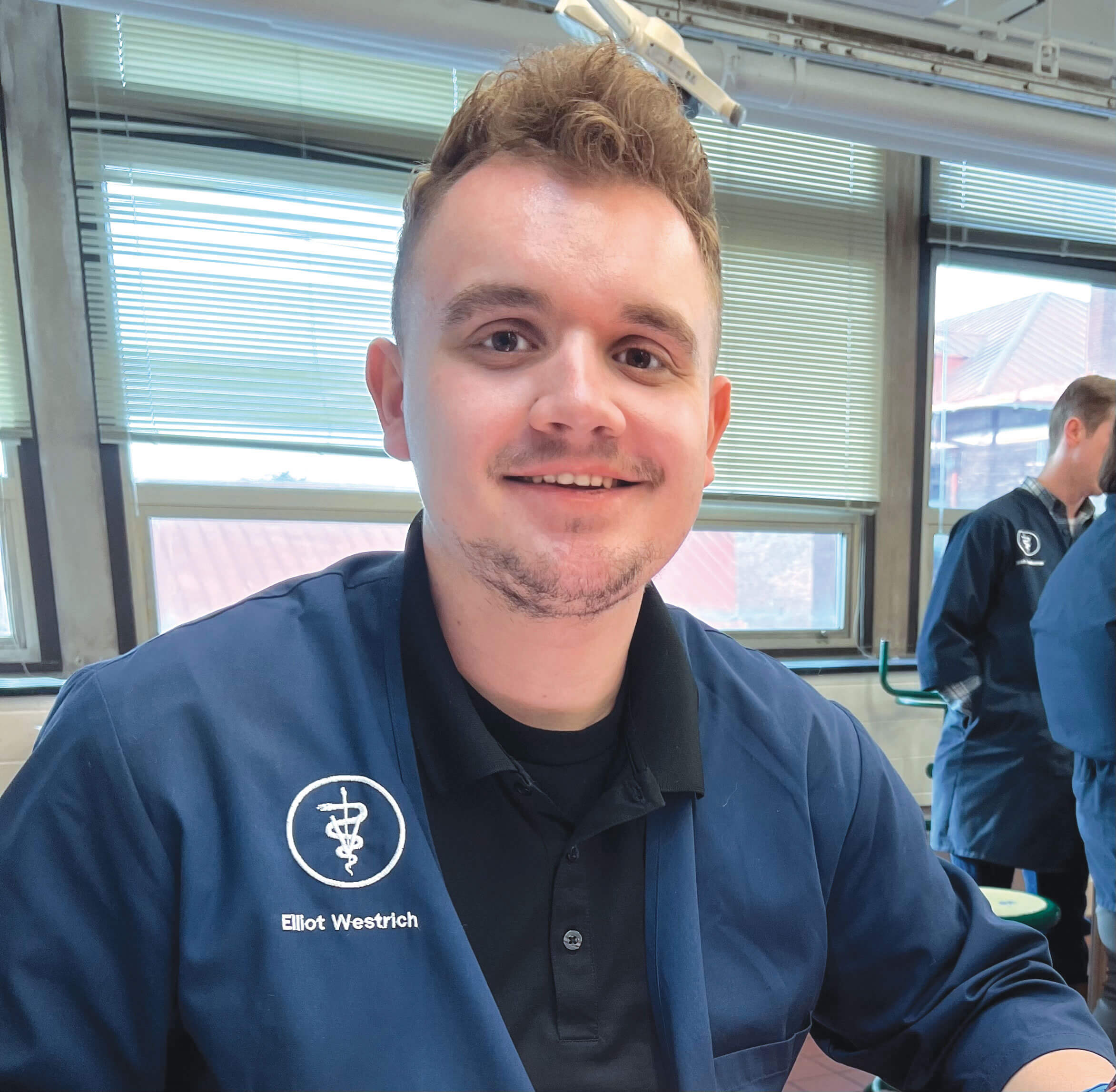 Evansville native Elliot Westrich is a first-year student in the Purdue College of Veterinary Medicine. The animal sciences graduate knew early on he wanted to become a veterinarian.
"Much to my family's bewilderment, I'm a huge fan of reptiles," says the animal lover, who always wanted to accompany his parents and family pets to their vet's office. At 16, he landed a part-time job there.
While he chose his field at a young age, Westrich didn't discover zoological medicine until his senior year of high school, when he shadowed the head veterinarian at the Mesker Park Zoo in Evansville for three months.
"The variety of animals that we had the opportunity to work with, as well as the range of medical procedures and research that came with working with exotic animals, was fascinating to me and instantly became my focus for my future career," he says.
As an undergraduate, Westrich completed a summer internship at the Columbian Park Zoo in Lafayette and worked there as a full-time seasonal zookeeper in summer 2022, which he plans to do again this summer.
In the meantime, he is immersed in the rigorous graduate program. "I would never sugarcoat it and say vet med or vet school or even animal sciences are easy, because they're not," he says. "But I've reflected on what I've learned in just the past year, and it blows me away."
Westrich, who will graduate in May 2026, is realistic about his prospects. "Getting into the zoo vet field is difficult because it's not an expansive field," he says. "There's always a need, but the opportunities are limited."
So while becoming the vet at his hometown zoo would be Westrich's dream job, "I'm also open to wherever life takes me," he says. 


Campus Hangout
Intramural fields
Campus Hangout
Intramural fields