EILEEN KLADIVKO
BS NRES, MS '77 AGRONOMY
EILEEN KLADIVKO
BS NRES, MS '77 AGRONOMY
BY JILLIAN ELLISON
In the fall of 2022, the Natural Resources and Environmental Science program commemorated a half-century of making the earth a better place during its 50th anniversary celebration. One of the program's earliest graduates became an award-winning professor in the College of Agriculture, and one of its most recent graduates now works as an environmental planner. Read on to find out how the program led them down different paths.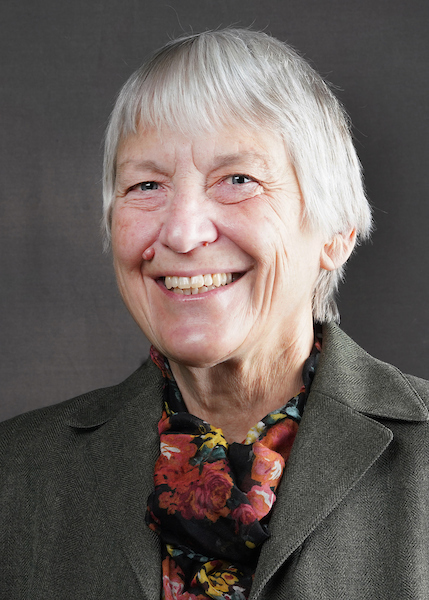 When Eileen Kladivko began her studies, she knew she wanted to save the world. She just didn't know quite how.
Kladivko, professor of agronomy, says she'd seen an oil slick burn on the Cuyahoga River in Ohio, landfills being treated as dumps and the idea of recycling in its infancy, and knew she had to create change. After looking for opportunities in environmental sciences, Kladivko decided to pursue a degree in the still-young Natural Resources and Environmental Science (NRES) program, which allowed her to tailor her studies.
"Through NRES, I could see there was a way of combining my interest in the outdoors and nature as well math and science," she says. "But I didn't want to be stuck in a lab. There weren't many environmental jobs at that time, so I wasn't sure what I wanted to do."
While Kladivko didn't initially picture herself at a university, her passion for soil science and the environment has helped her lead two significant changes in agriculture, says Ron Turco, professor and department head of agronomy: the use of cover crops to reduce field nutrient losses and soil erosion, and the use of soil health to improve our understanding of soil systems management. Fifty years later, her most recent honor is the 2022 Corinne Alexander Spirit of the Land-Grant Mission Award, which recognizes faculty members who excel across all three land-grant mission areas: research, teaching and extension.
The flexibility that NRES offered Kladivko laid her path in soil science, she says — but it's also paving the way for the next generation of groundbreaking scientists. "Environmental jobs today are much better defined than they were 50 years ago, and we are able to prepare students a little more directly for those jobs," Kladivko says. "But NRES is a degree that is constantly changing, just as our concerns for the environment are constantly changing."

Jerry Mannering,
late professor
of agronomy


Jerry Mannering,
late professor
of agronomy

TAYLOR BLANFORD
BS NRES, MS '20 ENVIRONMENTAL & ECOLOGICAL ENGINEERING
TAYLOR BLANFORD
BS NRES, MS '20 ENVIRONMENTAL & ECOLOGICAL ENGINEERING
The welcoming atmosphere impressed Taylor Blanford first. "I could tell Purdue's College of Agriculture was where I wanted to be after realizing I talked to more people on that tour than any other college tour I had been on before then," she says.
She originally chose Purdue for agricultural and biological engineering, but instead found a passion for NRES. Blanford then completed a master's degree in environmental and ecological engineering with a career related to environmental policy in mind.
"I loved being in the field, but I knew I didn't want my entire career to be spent in the field," she says. "I wanted to be one of the people helping to create policy and make positive change."
While completing an internship for the Natural Resources Conservation Service in Idaho, Blanford says she was out among wildflowers when she realized she'd like to work in an urban-focused role. Now, as an environmental planning analyst at planning and design consultant Kimley-Horn, Blanford says her day-to-day is just that. She's involved in all aspects of environmental planning and permitting for development — tasks she was well-equipped for thanks to her Purdue degrees.
Blanford says she owes a lot of her path in life to her time in NRES as well as her participation in the Environmental Science Club on campus. Both gave her the feeling of a home away from home.
"I was really able to connect with the field as well as my professors, since everyone was so open and welcoming," she says. "For as unsure and unconfident as I felt as an engineering undergraduate in the beginning, that's how good I felt when I walked into NRES. It just felt like it was the right place for me to be."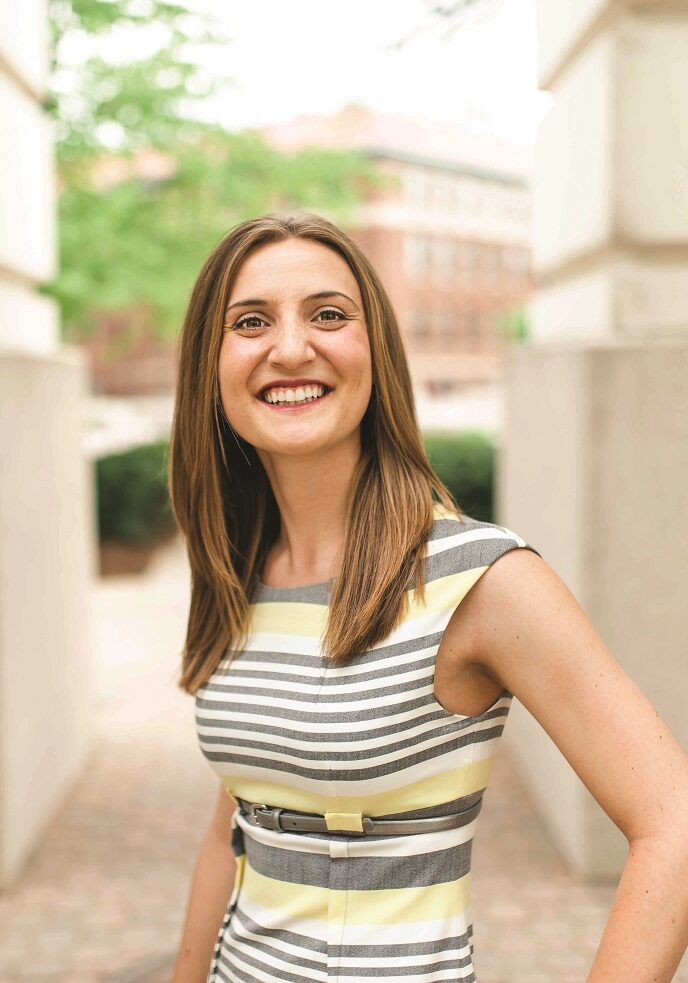 ...when I walked into NRES, it just felt like it was the right place for me to be.
– Taylor Blanford

Brady Hardiman,
assistant professor,
forestry & natural resources


Brady Hardiman,
assistant professor,
forestry & natural resources