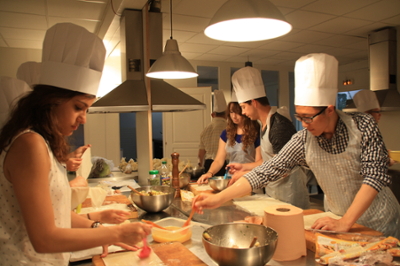 France: Taste of France - Exploration of French Cuisine, Food Production, Small Business and Culture
Taste of France: Exploration of French Cuisine, Food Production, Small Business and Culture
France | May 9-18, 2023
Credits: AGEC 49800 – 3 credit​s
Cost for 2023: $5100 which includes airfare, international medical insurance, housing, some meals, admission fees, transportation in country and 3 credits. It does not include some meals, transportation to/from Indianapolis airport, personal expenses or souvenirs. 
Get a taste of France while exploring Nice, Monaco, Provence, Lyon and Paris. Topics of study include local agricultural practices, small-scale sustainable food production, food-marketing, and international competition. Throughout the course, students will meet with various local producers and companies to learn about the production, marketing, and distribution of select local and international products. Although the program's primary goals are academic, a wide array of cultural activities will be included throughout the trip to give students a wider appreciation of the food, history and culture of France.​
This program is FULL for Summer 2023. 
Callout: September 28, 2022 - 6:00 PM - KRAN 758  ZOOM RECORDING  POWERPOINT SLIDES