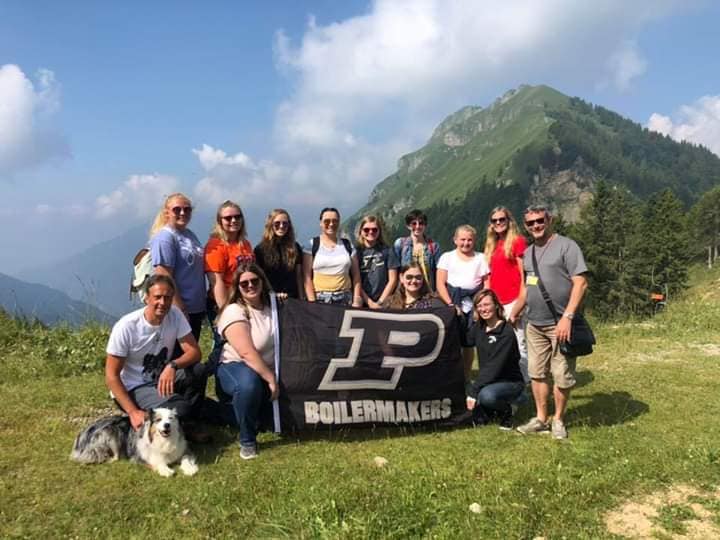 Italy - Produzioni Animali: Exploring Animal Production in Italy
Produzioni Animali: Exploring ANimal Production in Italy
Italy | May 13-23, 2023
Credits: ANSC 49500 – 3 credit​s
Cost in 2023: $3661.95 which includes international medical insurance, housing, some meals, admission fees, transportation in country and 3 credits. It does not include some meals, airfare, personal expenses or souvenirs. 
Discover livestock and poultry production in Italy. Program participants in this 3-total credit hour experience will visit dairy farms in the Alps, learn about swine production in Parma, and discover how water buffalo are used to produce mozzarella cheese in Lombardy. Students will enjoy sampling parmigiana reggiano cheese, learning how balsamic vinegar is produced, and savoring prosciutto di Parma!
During the course, we will visit with students at agricultural universities, interact with local producers, and engage in conversation with animal industry representatives. Along the way we will compare and contrast animal production practices in Italy and the United States. Time will also be spent exploring cultural sites in Milan, Verona, Florence, and Venice.
CALLOUT:
September 20th - 7 PM - CRTN 1042