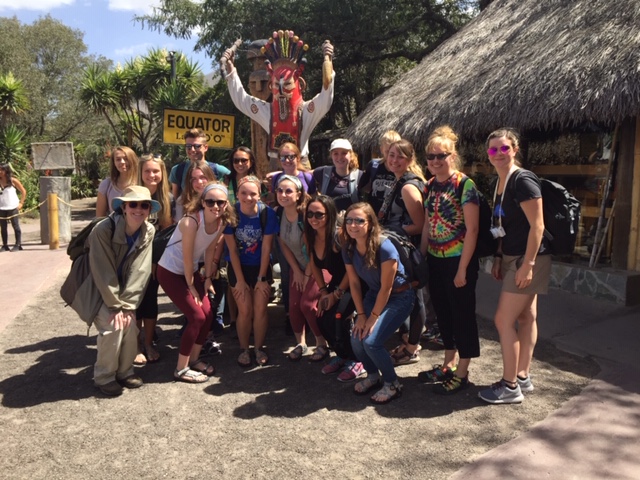 Ecuador - Environment and Culture in the Galapagos
Ecuador - Environment and Culture in the Galapagos
Ecuador | August 7-15, 2023
Credits: FNR 49800 – 3 credit​s
Cost in 2023: $5100 which includes airfare, international medical insurance, housing, some meals, admission fees, transportation and 3 credits. It does not include some meals, personal expenses or souvenirs.
Elizabeth Flaherty
Kristen Bellisario
Megan Gunn
This course will introduce the unique environments and the culture of the Galapagos Islands and Ecuador while integrating ecological topics including biodiversity, adaptation and evolution, biogeography, endemicism, and conservation biology. Students will learn about the history of the islands, explore diverse ecosystems in both marine and terrestrial environments, and will see wildlife species including giant tortoises, marine iguanas, frigatebird, sea lions, whales, Galapagos penguins, sea turtles, Darwin's finches, sharks, and many more. Students will also learn about human impacts on the islands resulting from climate change, invasive species, and tourism. The itinerary includes visits to Quito, Isabela Island, Santa Cruz Island, San Cristobal Island, and the Mindo Cloud Forest. Activities include hiking, snorkeling, a volcano walk, and a visit to the Charles Darwin Research Station to meet with scientists and environmental educators. Students must be fully vaccinated and up to date against Covid-19 as defined by the CDC to join this program.  
This program is FULL for Summer 2023.
 Callout: September 28, 2022 at 4:00 PM in the Dean's Auditorium  POWERPOINT SLIDES