Colleagues,
<![if !vml]>
<![endif]>It's time to take a deep breath! We've come to the end of another busy and productive academic year in Purdue Agriculture. Soon we'll welcome the newest members of the Purdue Ag family when Day On Campus begins. You'll see lots of parents and students walking around with their campus maps and looking lost; please take a minute to help them find their way around!
You no doubt heard or saw the announcement of Dr. France Córdova as Purdue's 11th president. Dr. Córdova comes to Purdue from the University of California Riverside, a sister land-grant institution, where she was at the forefront of innovative research and education as well as progressive community outreach programs. We look forward to welcoming her to Purdue on August 1. Read more about Dr. Córdova at http://news.uns.purdue.edu/x/2007a/070507McGinleyCordova.html
Another piece of good news for Purdue is that the Indiana General Assembly passed a budget at the end of last month! This budget includes a 1.5 and 1.7% increase in state appropriations for Purdue's operating budget for e3ach of the next two fiscal years. The College of Agriculture received 3% increases each year during the budget cycle on our line items supporting Agriculture Research and Extension and the County Extension salaries. Purdue's New Manufacturing Economy Initiative was not funded as such, but the General Assembly allocated $5 million to Purdue through the Indiana Economic Development Corporation for the recruitment and retention of faculty in the life sciences.
The General Assembly also passed the Corn Check-off. This is a ½ cent per bushel check-off for corn produced in Indiana and sold through marketing channels. The check-off will not apply to corn produced on the farm and consumed on the farm (livestock) or to corn sold directly to a livestock producer, or to seed corn. Taking all of these things into account, it is estimated that this will generate around $3 million annually. Twenty-five percent of the check-off will be allocated to a new E85 fund to promote the distribution and use of E85. A council made up of 17 voting corn producer members and 8 ex-officio non-voting members will oversee the fund.
It was a very busy legislative session and I want to thank John Baugh for staying on top of things. As always, John served Purdue and Indiana Agriculture very well through his involvement in the legislative process.
Cheers,
Randy
News around Purdue Agriculture
Phil Nelson winner of agriculture's 'Nobel'
<![if !vml]>

<![endif]>Philip E. Nelson, the Scholle Chair Professor in Food Processing, was named winner of the World Food Prize for his contributions to food processing and preservation. The World Food Prize is considered the Nobel Prize of Agriculture. It was established by Norman Borlaug in 1986 to recognize the most significant contributions to world agriculture. Phil is credited with developing aseptic bulk storage and distribution technology to transport processed fruits and vegetables without spoilage. His pioneering work has made it possible to produce ultra-large scale quantities of high-quality food, store it for long periods of time and transport it to all corners of the world without losing nutritional value or taste.
Full story: http://news.uns.purdue.edu/x/2007a/070618NelsonPrize.html
Gebisa Ejeta named Distinguished Professor
<![if !vml]>

<![endif]>The Purdue University board of trustees on July 6 approved the appointment of Gebisa Ejeta as Distinguished Professor of Agronomy. Gebisa has been at Purdue, his alma mater, since 1984. His research group focuses on the genetic analysis and breeding of sorghum for resistance to the major biotic and abiotic stresses including drought, plant diseases and the parasitic weed called striga. The research also includes the nutritional quality of sorghum, its potential for use for alternative energy, as well as management and exploitation of genetic resources and influence of gene flow in crop species. He has collaborated with several universities and institutes, both in the United States and abroad. He has served on technical and management advisory boards of several institutions including the consultative group of the international agricultural research centers, the food and agricultural organization of the United Nations, the Rockefeller Foundation, the Bill and Melinda Gates Foundation, and the National Agricultural Research Services of several countries.
Dave Petritz earns Ruby Award
<![if !vml]>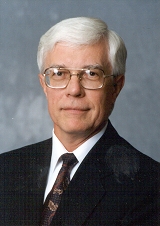 <![endif]>David Petritz, recently retired Associate Dean and Director of the Cooperative Extension Service, has been selected to receive the 2007 National Distinguished Service Ruby. The Distinguished Service Ruby is the highest and most prestigious recognition presented by Epsilon Sigma Phi and is designed to recognize outstanding thinking, performance and leadership in Cooperative Extension. He will deliver the prestigious Ruby Lecture during the Ruby Luncheon on Thursday, September 13th, at the 2007 ESP National Conference in Charleston, South Carolina.
Full story: http://www.espnational.org/2007NationalMeeting/ruby07.htm
Public encouraged to be part of new Extension director selection process
The search committee for the Director of the Cooperative Extension Service has invited four candidates to interview for the position. Each candidate will present a public seminar in which they will describe their backgrounds, approaches to leadership and vision for extension in the State of Indiana. Open dialogue sessions with the candidates will be scheduled with field extension staff, and with campus extension specialists & staff. For information about the candidates and the dates of their seminars and dialogues, go to http://www.agriculture.purdue.edu and click on the CES Director Search link. If you are unable to attend in person, you may watch the seminar presentations and the open dialogues with field extension staff streamed live and archived on the web.
Ag student again sitting on Board of Trustees
<![if !vml]>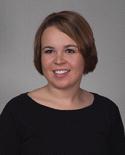 <![endif]>Governor Mitch Daniels appointed Agricultural Communications/Agricultural Economics major Jill Steiner to the Purdue University Board of Trustees last month. Jill, a junior who grew up on a family farm in Adams County, serves as the secretary to the Agriculture Student Council. Last summer, she was the manager of the Indiana State Fair Country Market and an intern for the Indiana FFA Foundation, helping develop curriculum for leadership conferences. She's also involved in the Purdue Foundation Student Board and was a member of the 2005-06 Patty and Martin Jischke Leadership Class. In announcing her appointment, Daniels said, "Jill will complement the already strong agriculture perspective provided by John Hardin and JoAnn Brouillette and bring a perspective for the next generation of Hoosier farmers that is so essential in our efforts to make agriculture an integral part of our economic comeback." Jill succeeds Rachel Cumberbatch, who graduated in May from Animal Sciences.
Diversity Fellows program available to faculty
Assistant Dean Pamala Morris encourages College of Agriculture faculty to participate in the Diversity Resource Office's Diversity Fellows program, part of the Diversity in the Classroom Project. The goal of the DICP is to facilitate faculty development in "teaching to diversity" (using classroom practices to create a climate that is welcoming of the diversity of our students) in support of the University's Strategic Plan objective of "enhancing human and intellectual diversity." The Diversity Fellows Program provides support for faculty development, implementation and sharing of inclusive approaches to teaching, learning, and assessment in the area of diversity. For more information, contact Pam Morris at pmorris@purdue.edu.
Meet us at the Fair
<![if !vml]>
<![endif]>Waste Into Watts, Indiana Invaders and Genomics eXplorer are just a few of the exhibits that the Cooperative Extension Service will display at the 2007 Indiana State Fair in Indianapolis. Located primarily in the Our Land Pavilion at the state fairgrounds, the educational exhibits will be open 9 a.m. to 9 p.m. daily Aug. 8-19.
Full story: http://news.uns.purdue.edu/x/2007b/070718KirkpatrickFair.html
Lu early career award
Student trustee
NAEMS coverage
Distribution of email policy (elist 39) in Purdue News section
Kudos
Ag Comm rakes in the awards
Ag Communication staff members came home loaded down with awards from the Association for Communication Excellence in Agriculture, Natural Resources, and Life and Human Sciences (ACE) annual conference in June. Gold award recipients are: 1) Dan Annarino, for a photo illustration about diversity in Connections; 2) Annarino, Becky Goetz, Tom Campbell and Chris Sigurdson for a GO in AG ad in FFA Magazine; 3) Olivia Maddox, Russell Merzdorf, Campbell, Laura Hoelscher, Natalie Federer, Steve Leer, Sigurdson and Susan Steeves for Purdue Agricultures; 4) Campbell, Annarino, Frank Koontz, Mike Atwell and Christine Roper for Connections. It is the third consecutive gold award for Purdue Agriculture Connections and the second consecutive gold award for Purdue Agricultures.
Silver award recipients are: 1) Campbell for a story about Barry Gutwein in Connections; 2) Annarino, Goetz and Sigurdson for a brochure about the Purdue/Vincennes agriculture transfer program; 3) Jane Brown, Chip Morrison and Kevin Leigh Smith for the Corn and Soybean Field Guide (lead author is Cory Gerber, director of the agronomy department's Crop Diagnostic Training and Research Center); 4) Brown and Morrison for the Hardwood Lumber of the Central Midwest CD (lead author is Dan Cassens, professor of forestry and natural resources).
Congratulations to Prof. Chang Lu of the Agricultural and Biological Engineering Department, who received an early career award in biomedical engineering from Wallace H. Coulter Foundation. The award includes total funding of $200 thousand in direct costs over two years.
University News
Deadline approaches for Fulbright grant
WEST LAFAYETTE, Ind. - Anyone interested in applying for the U.S. Student Fulbright Program for the 2008-09 academic year has until Sept. 28 to submit an application.
The Fulbright program provides the largest sponsorship of U.S. international exchange, said Brian Harley, Purdue University 's Fulbright adviser. http://news.uns.purdue.edu/x/2007b/070711HarleyFulbright.html
Congratulations to Dr. Dave Gerrard of the Department of Animal Sciences on receiving the 2007 American Meat Science Association (AMSA) Research Award. The award will be presented at the 2007 Reciprocal Meat Conference (AMSA's national meeting) at South Dakota State University this month.
Mark your calendar
Purdue University Multicultural and Gender Forums have been scheduled for 2007. All faculty and staff who have not yet attended are encouraged to do so. You must have attended a Multicultural forum in order to attend a Gender forum.
Schedule: http://www.science.purdue.edu/DiversityForums/dates.html
June 13-15: 4-H Science Workshops on Purdue campus. Contact Clint Rusk at 494-8427 for more information.
June 25-27: 4-H Youth Round-up on Purdue campus. Contact Carl Broady at 494-8435 for more information.
August 8-19: Indiana State Fair. Contact Danica Kirkpatrick at 494-9113 for more information.
August 28-30: Farm Progress Show in Decatur, IL. Purdue Agriculture is not exhibiting at this event in 2007. Contact Danica Kirkpatrick at 494-9113 for more information.
September 6-8: Farm World Expo in Terre Haute, IN. Vigo County Extension Coordinates this event for Purdue Agriculture. Contact Danica Kirkpatrick at 494-9113 for more information.
September 15: Family Day activities. Contact the Office of Academic Programs at 494-8470 for more information.
September 18-20: Ohio State Farm Science Review in London, OH. Contact Danica Kirkpatrick at 494-9113 for more information.