Colleagues,
We're doing a lot of celebrating these days! We dedicated the Beck Agricultural Center, the $5.2 million facility that will house agronomic educational and research programs in over 20,000 square feet. On November 6 we'll honor our own Dr. Phil Nelson, the 2007 World Food Prize Laureate, with a special lecture and reception here on campus. Later in November the Agronomy department celebrates 100 years of accomplishment and excellence.
It's fun to celebrate the milestones and the high-profile accomplishments. But we have a lot to be proud of every day. Our research has helped Hoosier farmers turn Indiana into a top food-producing state—and helped farmers in some of the world's poorest countries feed themselves. In our students we're developing and nurturing tomorrow's leaders—men and women who are driven to discover new knowledge driven by a real-world need. Through our Extension programs, we're reaching out across Indiana, bringing science to practice to help improve life and livelihoods.
I could not be more proud of the job each of you is doing in support of Purdue Agriculture!
Cheers,
Randy
News around Purdue Agriculture
Purdue's World Food Prize recipient the first in food science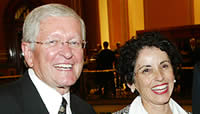 Iowa's state capitol became Purdue Central for a night in October as Dr. Phil Nelson received the 2007 World Food Prize for his pioneering work in aseptic processing technology. Dr. Nelson will give a special lecture titled "A Career with Unexpected World Impact" on Tuesday, Nov. 6 at 2:00 p.m. in Fowler Hall, Stewart Center, followed by a reception in the East/West Faculty Lounges of the Purdue Memorial Union. Everyone is invited to both events.
Full story: http://news.uns.purdue.edu/x/2007b/071016NelsonFoodprize.html
Photos from the World Food Prize ceremony: http://www.agriculture.purdue.edu/connections/fall2007/wb_photo_gallery_worldfoodprize.shtml
Beck Agricultural Center opens for teaching, training and research

The 20,000-square-foot Beck Agricultural Center, which provides facilities for educational opportunities for all ages, was dedicated in high style on October 31. The $5.2 million building was financed with a major gift from Purdue Agriculture alumnus Sonny Beck and his family, who own and operate Beck's Hybrids. Full story: http://news.uns.purdue.edu/x/2007b/071031CelBeckDedication.html
2008 Distinguished Ag Alumni named
Eleven alumni will return to campus to be honored as 2008 Distinguished Agricultural Alumni. The 2008 "class" will be recognized during a special convocation on Friday, March 21, 2008, preceded by a reception open to the College. List of the 2008 Distinguished Agriculture Alumni: http://www.agriculture.purdue.edu/in_focus/2007/November/CoADistinguishedAlumni.htm
Study of nervous system development garners prestigious fellowships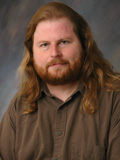 How the approximately 1 trillion nerve cells in the brain network to form the nervous system is a mystery that a Purdue University scientist is investigating with the ultimate aim of preventing and treating disorders such as Down syndrome, autism, Alzheimer's and Parkinson's diseases. Jim Clemens, assistant professor of biochemistry, studies how communication between brain nerve cells, called neurons, leads to the development of the nervous system. His groundbreaking research has earned him two prestigious fellowships. Full story: http://news.uns.purdue.edu/x/2007b/071011Clemensneuroscience.html
Purdue Ag student named FFA officer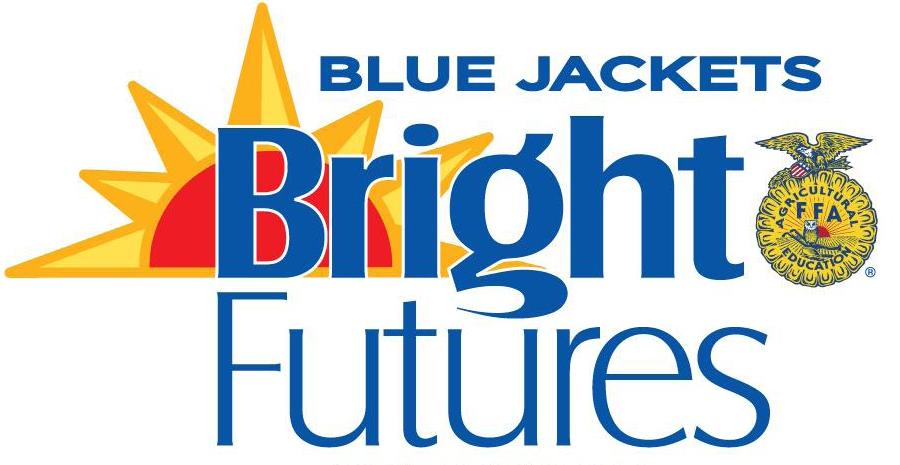 Tyler Tenbarge, an agricultural economics major, was named National FFA Eastern Region Vice President for 2007-2008 at the 80th National FFA Convention in Indianapolis. Fulfilling his position will require traveling more than 100,000 miles; meeting top leaders in business, government and education; visiting approximately 40 states; and participating in an international experience tour to Japan. His responsibilities will include providing personal growth and leadership training for students, setting policies that shape the future of the organization and promoting agricultural literacy.
Students shine at Foresters Conclave
Eight FNR students attended the 56th Midwest Foresters Conclave – Justin Schmal, Matt, Aghai, Phil Woolery, Andy Fox, Dan Coy, Daniel Warner, Joel Dryden, and Nate Lange. Daniel Warner placed 1st in the wood identification competition at the recent, with a perfect 15 of 15 score. In addition, Nate Lange participated in the Stihl timbersports events. He won the stock saw event, placing 3rd overall.
PUCESA awards outstanding recipients at conference
Six Purdue University Cooperative Extension Specialist Association awards were presented at the annual Purdue Extension banquet on October 16. The PUCESA awards recognize Extension specialists who have significantly contributed to Indiana through Purdue Extension. Full story: http://news.uns.purdue.edu/x/2007b/071017WoodsonPucesa.html
Purdue Extension honors team members
The Indiana Extension Educator Association honored several Purdue University Extension educators with team awards on October 16 during Purdue Extension's annual conference banquet. Full story: http://news.uns.purdue.edu/x/2007b/071017ExtTeam.html
Six new 'Friends of Extension' named at conference
The Purdue University Cooperative Extension Service recognized six individuals for their commitment to Extension and community on October 16. They were named 'Friends of Extension' during the annual conference banquet. The Friends of Extension award honors those people who have given their time and energy to serve others through Purdue Extension. Read about the honorees here: http://news.uns.purdue.edu/x/2007b/071017WoodsonFriends.html
Students to debate the future of Indiana's rural economy
The Townsend Outstanding Communicator in Agriculture Debate Competition will take place Nov. 8 with students taking on the topic of whether or not the future of Indiana's rural economy depends on agriculture. The debate, which will be in Pfendler Hall, is open to teams of undergraduate students enrolled in the Purdue College of Agriculture. Four teams will compete. Full story: http://news.uns.purdue.edu/x/2007b/071012FedererDebate.html
A/P staff advancement
The 2007-2008 Administrative/Professional Staff Advancement Program is underway. You should have received the materials via email. All advancement documents are to be processed and approved through the individual department committees this fall before they are submitted to the Dean's Committee for evaluation (due January 16). It is recommended that staff update their advancement documents each year. This will be most helpful in the year they are eligible to submit a document. Visit the College of Agriculture's A/P Staff Advancement Program web site at http://www.agriculture.purdue.edu/apadvancement/ for more details.
Instructional Innovation Grant Funds Request for Proposals
The College of Ag Instructional Innovation Program will again be running both the University and College-level programs in parallel. Once again we have a fairly tight turnaround this year.
Based on recommendations from the faculty committee, impact statements are required for those projects that were funded last year. If a department received awards from either the University or College level competition, a brief impact statement on how the funding enhanced student learning will be required if that department is to be eligible to receive funds this year. Please attach the impact to your proposal.
Please submit university-level proposals in PDF format to Pat Smoker (pds@purdue.edu) by 5:00 p.m. Friday, November 9. The college committee will evaluate and rank proposals and forward the top three to the Vice Provost's office. For more information contact Dale Whittaker at dwhittak@purdue.edu.
Purdue Ag Council to host national meeting
Purdue will host the World Association of Ag Councils Conference on March 27-29, 2008. Attendees will sample Midwestern agriculture with visits to farms and industries around the state, and will share new ideas, discover other universities and possible graduate degree programs, and establish contacts for future collaboration. Students who would like more information can email: segan@purdue.edu, or a link on our website will be added soon: www.agriculture.purdue.edu
November 6: AgIT Microsoft Office 2007 Training Seminar from 9:00 – 11:00 am in WSLR 116. Contact Melinda Bradbury at 494-8333 for more information.
November 6: Phil Nelson World Food Prize Celebration. Special lecture from 2:00 - 3:00 pm in Fowler Hall. Reception to follow from 3:00 – 4:00 pm in the East and West Faculty Lounges in the Purdue Memorial Union. Contact Dinah McClure at 494-9505 for more information.
November 7: AgIT Microsoft Office 2007 Training Seminar from 9:00 – 11:00 am in the Dean's Auditorium in Pfendler Hall. Contact Melinda Bradbury at 494-8333 for more information.
November 14: PCARET State Conference. Contact Teresa Rogers at 494-8489 for more information.
November 16-17: Agronomy Centennial Celebration at the Beck Center, ACRE, & PMU Ballrooms. Contact Kelly Delp at 494-6586 for more information.
December 7: Dean's Club Dinner (by invitation only) in the North Ballroom at 5:00 pm. Featured speaker is Dr. Chuck Hibberd, the new Associate Dean and Director of the Cooperative Extension Service. Contact Linda Sinclair at 494-8672 for more information.
December 7-8: Indiana Farm Bureau Annual Convention at the Indiana Convention Center. Purdue Agriculture will host several exhibits at the tradeshow on Saturday, December 8th. Contact Danica Kirkpatrick at 494-9113 for more information.
December 11: Dr. Mark Hermodson Retirement Celebration from 1:00 to 4:00 pm in Biochemistry 101. Contact Kristi Trimble at 494-1636 for more information.
December 16: College of Ag Commencement Reception in the Ross-Ade Pavilion. Event times are 11:30 am – 1:30 pm, immediately after morning commencement exercises. RSVP to the Ag Alumni office is required. Please call 765-494-8593 or e-mail debby@purdue.edu.
Purdue reorganizes research area; chooses committee to lead search
Purdue University President France A. Córdova announced that she will reorganize the Office of the Vice President for Research, which now will report directly to her. She also appointed a search advisory committee to identify candidates for the next vice president for that office. William R. Woodson, the Glenn W. Sample Dean of Agriculture, will chair the committee, Córdova said. The incumbent, Charles O. Rutledge, will retire this year after serving in the position since 2002. http://news.uns.purdue.edu/x/2007b/071015CordovaResearch.html
Search advisory panel named to find Purdue's next provost
Purdue has formed a search advisory committee to identify candidates to serve as the university's new provost. President France Córdova announced that the committee will be chaired by Margaret Rowe, a Purdue professor of English. http://news.uns.purdue.edu/x/2007b/071011CordovaProvost.html