Colleagues,
As I'm sure you all know, Dr. Earl Butz passed away in the early morning hours of Saturday, February 2.
Earl's agriculture roots ran deep. He grew up on a family farm in Albion, Indiana and attended Purdue on a 4-H scholarship, earning a bachelor's degree in agriculture in 1932. He continued his studies and in 1937 became the first person to earn a Ph.D. in Agricultural Economics from Purdue. He maintained a lifelong association with Purdue as a faculty member and administrator, including serving as Dean of Agriculture from 1957 to 1967.
Earl served as Secretary of Agriculture from 1971 to 1976 under Presidents Richard Nixon and Gerald Ford. He also served as Assistant Secretary for Marketing and Foreign Agriculture from 1954 to 1957 under President Dwight Eisenhower.
As Secretary of Agriculture, Earl insisted on giving farmers more freedom to manage their own businesses and more incentives to produce. And by approving the sale of more than $1 billion of grain to the former Soviet Union in 1972, he raised farm incomes and set American farmers on the path to developing a stronger presence in export markets around the world.
Throughout his life, Earl championed the cause of the farmer and was an optimist about American agriculture and the power of the marketplace. He was also a pioneer who foresaw the opportunities that global markets could offer to America's farmers long before they became a reality. Earl served Purdue well as a respected faculty member, department head and dean. He was a tireless advocate for agriculture and his efforts helped bring Purdue Agriculture into international prominence.
It was particularly fitting that we received news of Earl's passing at the Ag Alumni Fish Fry. The end of the program became an impromptu memorial service where we shared memories and paid tribute to this friend of Agriculture.
Cheers,
Randy
News around Purdue Agriculture
College mourns loss of Bob O'Neil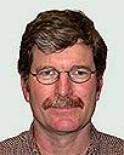 The College of Agriculture lost a dear friend and colleague when Dr. Bob O'Neil, Professor of Entomology, passed away on February 6.
Bob was born July 14, 1955 in Boston, MA, son of Harold and Margaret Ryan O'Neil. He earned his bachelor's degree from the University of Massachusetts, his master's degree from Texas A&M University and his PhD from the University of Florida in Gainesville. He came to Purdue in 1984 and was a professor of Entomology.
He is survived by his wife, Elizabeth, and his children, Jennifer, Nathaniel, Jonathan and Elspeth. Also surviving are his brothers, Harry of Sherman Oaks, CA, Paul of Belmont, MA, and sisters, Phyllis O'Neil of Lexington, MA, and Barbara Brett of Arlington, VA.
To many Bob will be remembered as a renowned researcher, focusing on providing sustainable pest management resources to farmers and agricultural communities across the state and the world. He particularly found meaning in his work with the Pan American School of Agriculture (El Zamorano) in Honduras.
Locally, he was a member of the West Lafayette Human Relations Committee. He participated annually in the Hunger Hike and the Feast of the Hunters Moon. He supported his children's interests in soccer and music and volunteered his support and time to all of their endeavors.
He will perhaps be most remembered as a vibrant source of love and joy. His wit, laughter, passion for service and social justice were an inspiration to many. He enjoyed fishing, playing poker, hiking and hosting dinners for his family and friends. He was a lifelong Boston Red Sox fan and died incredulous that the Red Sox had won the World Series twice in his lifetime.
Memorial donations may be sent to Lafayette Urban Ministry, 525 N. 4th St. Lafayette, Indiana 47901.
Bruce Hamaker appointed to Whistler Chair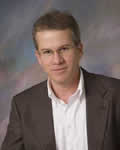 Dr. Bruce Hamaker has been named the Whistler Chair in the Department of Food Science. The Whistler Chair was funded in the Department of Food Science through the generosity of Dr. Roy Whistler. The goal of the endowment was to use this to recruit and retain a top scientist, preferably to serve as the Director of the Whistler Center for Carbohydrate Research.
Dr. Hamaker received his M.S. (Human Nutrition) and his PhD (Food Chemistry) degrees from Purdue. He has been on faculty in Purdue's Department of Food Science since 1993.Dr. Hamaker was nominated by Dr. Suzanne Nielsen and the Department of Food Science in recognition of his scholarly accomplishments and his leadership as Center Director. His credentials were reviewed by a committee of faculty in the College, the Dean, the Provost, and President Córdova. The appointment was ratified by the Board of Trustees during the February 8th meeting.
Colleagues toast Dr. Singleton
More than 250 wine makers and scientists from around the world gathered for the day-long Singleton Symposium on Phenolic Substances in Grapes and Wines, ending in a standing ovation for Vernon Singleton, Professor of Enology Emeritus and Purdue PhD. Dr. Christian Butzke (on the right in this photo) read a letter of commendation from Dean Randy Woodson and presented it to Vern with a Boilermaker statue, which he proudly accepted.
Teaching Academy to induct Agriculture graduate student
Kristina Walker, graduate student in Agronomy, will be inducted into Purdue's prestigious Teaching Academy as an Associate member. Agriculture faculty and graduate students are invited to attend the induction ceremony to congratulate her. The ceremony will be held on Tuesday, February 26 in the East-West Faculty Lounges of the Purdue Memorial Union. A wine and cheese reception at 7:00 p.m. will precede the ceremony at 7:30 p.m. More information: http://www.teachingacademy.purdue.edu/events/induction_07_08.asp
Eight earn Ag Alumni Certificates of Distinction
The Agricultural Alumni Association presented its highest honor, the Certificate of Distinction, to eight Hoosier agricultural leaders at the organization's annual meeting in Indianapolis on February 2. The award ceremony was part of the Ag Alumni Fish Fry in the Toyota Blue Ribbon Pavilion at the Indiana State Fairgrounds. Full story: http://news.uns.purdue.edu/x/2008a/080204LesterDistinction.html
Governor to show off agriculture
Agriculture students are invited to the Governor's Agriculture Showcase on Saturday, March 1 from 4:00 to 6:00 p.m. at the Robert Irsay Pavilion in Carmel, IN. The event will showcase the agricultural associations and organizations in Indiana and to discuss the significant impact agriculture has on Hoosiers. The showcase promises to be an opportunity for agriculture students to network with a variety of ag-related associations and with the political players of Indiana who have an impact on the agriculture industry. For more information contact Kathie Thomas at kmthomas@purdue.edu or
317-902-7677.
Nominations invited for Helping Students Learn Award
Each year the Class of 1922 alumni sponsor an award for Outstanding Innovation in Helping
Students Learn. Faculty, administrative/professional staff, and graduate students are eligible for
consideration for this $6,000 award. The deadline for submitting nominations for the Helping Students Learn Award is 5 pm on Friday, February 29. Nomination information and form.
Purdue workshop to help farmers apply for agricultural grants
A video workshop will show farmers how to apply for federal grants to start value-added agricultural businesses, implement sustainable farming practices and become more energy efficient. The Purdue Cooperative Extension Service is partnering with the U.S. Department of Agriculture Rural Development and the Indiana Cooperative Development Center Inc. to host the video meeting on Feb. 27. The free workshop takes place 5-8 p.m. EST and can be viewed at Purdue Extension county offices carrying the live feed, or later on the Purdue New Ventures Web site.
Full story: http://news.uns.purdue.edu/x/2008a/080208MarshallWorkshop.html
March 21: Distinguished Agricultural Alumni Convocation and Reception. Reception at 2:30 pm and convocation at 3:30 pm, both in the North Ballrooms of the Purdue Memorial Union. Contact Debbie Claeys at 496-7894 for more information
March 31: Undergraduate Research and Poster Symposium, Purdue Memorial Union Ballrooms, 2:00-7:00 p.m. Contact Jane Alexander at 494-8470 for more information.
April 4-6: Hoosier Horse Fair at the Indiana State Fairgrounds. Visit http://www.indianahorsecouncil.org/horse_fair.htm for more information.
April 12-13: Spring Fest on campus from 10 am – 4 pm on Saturday and Sunday. College of Agriculture and other units from across campus present this educational event. Contact Danica Kirkpatrick at 494-9113 for more information.
April 22-23: Cooperative Extension Service Professional Development Conference. Contact Janet Bechman at 494-8309 for more information.
May 10: College of Ag Commencement Reception in the Ross-Ade Pavilion from 10:30 am – 12:30 pm, ending before afternoon commencement exercises. RSVP to the Ag Alumni office is required. Please call 765-494-8593 or e-mail debby@purdue.edu.
Forum will allow Purdue students to give input on strategic plan
Purdue students will have a chance to contribute ideas for the university's next strategic plan at a Feb. 13 open forum.The forum will take place from 5-6:30 p.m. in the Purdue Memorial Union North Ballroom. Students will have the opportunity to share their ideas and opinions with the representatives of four "tiger teams" including; Quality of Life in the Workplace; Student Success and the Student Experience, Synergies Between Science/Engineering and Liberal Arts, and Attracting Students to Careers in the STEM (science, technology, engineering and match) Disciplines.