Colleagues,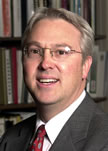 Happy New Year! I hope you all had a wonderful holiday and had a chance to catch up with family and friends.
One of our highest priorities in this new year will be to develop a new strategic plan for Purdue Agriculture. The great American philosopher Yogi Berra once said, "If you don't know where you're going, when you get there, you'll be lost." Strategic planning is a critical process of developing a road map for where we as a College want to go in the years ahead. Our strategic plan will be based on our best assessments of the challenges in agriculture and the opportunities for us at Purdue so that at any given time we can make intelligent long-term decisions.
The first step is to populate our strategic planning work groups. We will have four active working groups in the following areas: 1) Student Access and Success; 2) Discovery; 3) International Programs in Agriculture; and 4) Engagement and Outreach. Each group will be asked to address key issues associated with cross-cutting areas such as diversity, infrastructure, human capital and resources. In addition, we will ask each group to develop a process for identifying a few key signature areas where Purdue is uniquely positioned to lead the country and the world. The chairs of each work group, along with our associate deans and a few "at large" members, will make up our strategic planning steering committee.
We'll get a lot of expert assistance in the strategic planning from Agriculture alum John Demerly and his colleagues at ABG, the Agri Business Group. They'll be helping us hold sessions across the state to collect input from our stakeholders on key issues, opportunities and strategic themes. They will also work with the steering committee through all phases of creating a strategic planning document. And of course we'll be soliciting thoughts from you--the faculty, staff and students in Purdue Agriculture.

A new strategic plan will help us in Purdue Agriculture build on our strengths and position our college to be the leader in addressing the big challenges of the next few years.
Cheers,
Randy
News around Purdue Agriculture
Entomologist named 2007 Hovde award recipient

Professor Tom Turpin, Entomology, is the 2007 recipient of the Frederick L. Hovde Award of Excellence in Educational Service to Rural People of Indiana. The award, which honors Purdue staff with a record of outstanding achievement and service to rural Indiana, was announced on December 8 at the Indiana Farm Bureau convention in Indianapolis. Full story: http://news.uns.purdue.edu/x/2007b/071210WoodsonHovde.html
Purdue recognizes student organization

The Indiana Farm Bureau Collegiate Chapter at Purdue University is officially recognized! Kay Leigh Lawson, the chapter's president, will meet with other officers for a retreat at the Indiana Farm Bureau home office. Donya Lester and John Baugh are serving as the group's advisors. Says Donya, "We are ready to get to work providing a whole new array of leadership and training opportunities to our students."
Hardworking Ag faculty bring high rankings
According to the latest Chronicle of Higher Education's 2007 Top Research Universities Faculty Scholar Productivity Index , Horticulture and Landscape Architecture ranked 5th and Agronomy and crop sciences ranked 6th. The rankings are based on measures of faculty productivity, which includes the number of published books and journal articles, as well as how often other scholars cite faculty members' works. The number of awards and honors and the amount of grant money also is part of the criteria.
Full story: http://news.uns.purdue.edu/x/2007b/071127SypherRankings.html
Agriculture to see huge impacts from the 2007 Energy Bill
President Bush signed into law last month an energy bill that will have a larger long-term impact on U.S. agriculture than the pending farm bill, said Chris Hurt, Purdue Extension agricultural economist. By increasing the Renewable Fuels Standard (RFS) to 36 billion gallons by 2022, the bill provides a road map for the production of renewable fuels from our nation's farms and forests. Full story: http://news.uns.purdue.edu/x/2007b/071221HurtEnergyBill.html
Media workshops help get the word out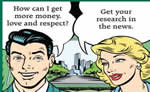 National and local media attention can attract additional funding, partners and recognition. However, reporters are rushed and know little about your research area. Agricultural Communication invites faculty to a workshop to learn how to communicate your research to reporters, get your message across and avoid traps, and further the public's research knowledge. Work with Purdue Agricultural Communication experts who connect with reporters at all levels. They'll explain how working effectively with the media can benefit you and the university. To attend, RSVP soon to Cheri Frederick at cfrederick@purdue.edu or call 494-2406.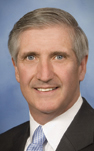 Ag Fish Fry speaker will highlight White House experiences
Tickets are now on sale for the 2008 Purdue Ag Fish Fry on Saturday, February 2. The featured speaker will be Andrew Card, White House Chief of Staff to President George W. Bush from 2001 to 2006. The Ag Forecast will feature Ag Econ Professor Mike Boehlje presenting an outlook of major decision drivers in the agribusiness sector. The Ag Forecast begins at 9:30 a.m. in the Old National Bank Grand Hall. The Fish Fry is at 11:30 a.m. in the Toyota Blue Ribbon Pavilion; doors open at 10:30. More information: http://www.agriculture.purdue.edu/agalumni/fishfry08.html
Scientists find missing evolutionary link using tiny fungus crystal

The crystal structure of a molecule from a primitive fungus has served as a time machine to show researchers more about the evolution of life from the simple to the complex. Rebecca Golden, Biochemistry, is part of a team that, by studying the three-dimensional version of the fungus protein bound to an RNA molecule, has been able to visualize how life progressed from an early self-replicating molecule that also performed chemical reactions to one in which proteins assumed some of the work. Full story: http://news.uns.purdue.edu/x/2008a/080102GoldenEnzyme.html
Ag Council officer team and new members
Tracie Egger of the Office of Academic Programs announced the new members of the Agricultural Council. "We are fortunate to have many talented students in the College of Agriculture and the decision is always very challenging. The officer team did a fantastic job making the selections this year," she says.
Sara Egan, President – Ag Finance
Kristi Sheldon, Vice President – ASM
Jay Alcorn, Treasurer – Farm Management
Jose Colon, Public Relations – Animal Science
Abby Nelsh, Secretary – Food Industry Marketing and Mgt.
New Members
Kristen Bahleda – Wildlife
Aaron Clark – Farm Management
Sara Demerly – Food Industry Marketing and Mgt.
Samantha Downey – Plant Breeding and Plant Genetics
Seth Harden – Forestry
Kim Hoeing – Ag Econ
Matt Kirkwood – Ag Econ
Katharine Kuykendall – Ag Communications
Kristen Schoettmer – Agribusiness Mgt.
Alternate #1 – Katie Alexander – Animal Science
Alternate #2 – Jessica Fry – Food Industry Marketing and Mgt.
College receives funding for graduate fellowships
Associate Dean Dale Whittaker announces that the College of Agriculture has received $351,747 from the Graduate School for graduate fellowships. The funding we received allows us to award the following:
3 Andrews Fellowships for PhD recruitment
10 Ross Fellowships for PhD recruitment
3 Purdue Doctoral Fellowships for PhD diversity recruitment
11 six-month Bilsland Dissertation Fellowships
Please upload nominations for the Bilsland Fellowships to SharePoint by 5 p.m. January 9, 2008 for review by members of the Graduate Council in Agriculture by 5 p.m. January 16, 2008. Nominations should include a Purdue graduate transcript, a current vita, and a letter from the nominator addressing the student's academic and scholarly achievements and the promise of degree attainment at the conclusion of the fellowship.
All other fellowships will be allocated on a rolling, competitive basis. Please follow the following schedule for nominating candidates. Nominations should be routed through the departmental representative to the Graduate Council in Agriculture.
| | | |
| --- | --- | --- |
| Fellowship | Upload Due | Grad Council Evaluation Due |
| Bilsland (first round) | Jan 9 | Jan 16 |
| All fellowships | Jan 23 | Jan 30 |
| | Feb 6 | Feb 13 |
| | Feb 20 | Feb 27 |
| | Mar 5 | Mar 19 |
| | Apr 2 | Apr 9 |
| | Apr 16 | Apr 23 |
Congratulations to:
Theresa Baker, Forestry and Natural Resources, was honored on December 19th with the Eleanor O. Kaplan Award for her exemplary commitment to customer service and innovation in the Business Office. Kaplan award winners are selected from a university-wide competition and receive a cash prize. Theresa was recognized in Stewart Center at the quarterly Business Manager's meeting.
Fulgence Mishili, Agricultural Economics, received the Borlaug Leadership Enhancement in Agriculture (LEAP) Fellowship, Jan. 1 to Dec. 31, 2008, for collaboration with the International Center for Tropical Agriculture (CIAT) on a study of bean supply in eastern and southern Africa.
Jim Henderson and Fred Gimble, Biochemistry, received $26,000 from the College-level Instructional Innovation Funds Awards for their proposal, "3D Visualization of Biomolecules to Enhance Learning of Major Principles of Biochemistry." 3D visualization equipment will be purchased to aid in teaching and learning in all Biochemistry courses and will allow students to better understand the structures of important biomolecules such as DNA, RNA, proteins and lipids.
Mark your calendar
January 15: President Córdova's visit to the College of Agriculture. Contact Dinah McClure at 494-9505 for more information.
February 2: Ag Alumni Fish Fry in the Blue Ribbon Pavilion at the Indiana State Fairgrounds, 11:30 am. Main event will be preceded by the Ag Forecast in the Old National Bank Grand Hall at 9:30 am. Contact Donya Lester at 494-8593 for more information.
February 5: PCARET Legislative Luncheon, Hyatt Regency Indianapolis. Contact Teresa Rogers at 494-8489 for more information.
February 6-8: HASTI (Hoosier Association of Science Teachers, Inc.) at the Indiana Convention Center Exhibit Hall F. Hours are Wednesday (8:15 – 9:00 pm), Thursday (8:00 am – 6:30 pm) and Friday (8:00 am – 2:00 pm). Contact Danica Kirkpatrick at 494-9113 for more information.
March 21: Distinguished Agricultural Alumni Convocation and Reception. Reception at 2:30 pm and convocation at 3:30 pm, both in the North Ballrooms of the Purdue Memorial Union. Contact Debbie Claeys at 496-7894 for more information
March 31: Undergraduate Research and Poster Symposium, Purdue Memorial Union Ballrooms, 2:00-7:00 p.m. Contact Jane Alexander at 494-8470 for more information.
Open forums slated to discuss Purdue strategic plan
Purdue faculty, staff and students and the Lafayette-West Lafayette community are being asked to help chart the course of the university at three strategic plan open forums in January. People also can contribute their ideas through a new blog on the strategic plan Web site at http://www.purdue.edu/strategic_plan/2007-13
Full story: http://news.uns.purdue.edu/x/2008a/080102LectStratplan.html