Colleagues,
The latest round of flooding hit Indiana in the morning hours of June 7. By that afternoon, Extension staff were on the ground—and in some cases in the water—helping Hoosiers deal with what had happened and prepare for what was to come.
Extension educators delivered more than 10 thousand copies of the Purdue publication "First Steps to Flood Recovery" to homeowners and shelters. The publication is considered by relief agencies to be one of the nation's leading resources in helping flood victims.
Extension crop specialists provided farmers with information on assessing their corn and soybean crop and replanting alternatives during a toll-free teleconference offered in partnership with other state agricultural organizations.
Agricultural Communications sent more than a dozen news releases to the media with information on repairing flood damage to homes, food safety, well and septic safety, crop insurance, replanting, and advice for parents whose children were dealing with natural disasters. As the disaster spread across the Midwest, these releases were picked up by national news outlets and Purdue Extension shared information with our partners and their clientele in other states.

More than 20 thousand people accessed Purdue's Extension Disaster Education Network (EDEN) website (www.purdue.extension.edu/eden) in the first 10 days after the flood to get information for homeowners, crop and livestock producers, government officials and relief agencies.
Purdue Extension collaborated with FEMA, the Indiana State Department of Agriculture, and other state and federal agencies to provide coordinated and timely disaster recovery information to flood victims. Our county educators also helped facilitate fact-finding visits to farmers in the flooded areas by Gov. Daniels and Lt. Gov. Skillman.
The waters have receded, but recovery will take a long time. Purdue Extension will be there as Hoosiers begin the very, very difficult tasks of reclaiming their homes, replanting crops, repairing infrastructure, and reestablishing their lives.
I can't say "thank you" enough to every Educator, Specialist, and Administrator who has responded so effectively in this time of crisis. There were so many stories of Purdue Agriculture employees going above and beyond. Your work is a clear demonstration of who we are as a College and what we do as part of the land-grant system—providing timely, science-based information and personal support to our citizens in need. Again, my thanks.
All the best,
Jay Akridge
News around Purdue Agriculture
College-wide input sessions for Ag Dean search set
Dr. Willie Reed, chair of the Dean of Agriculture search committee, announces two brainstorming sessions discussion about the future of the College of Agriculture and how it relates to what characteristics we should look for in our next dean. The sessions will be open to all Purdue Agriculture faculty and staff both on and off campus. More information.
Discovery camp grows interest in Ag
The Office of Multicultural Programs in Agriculture is hosting the inaugural Ag Discovery Camp at Purdue this month, bringing students from around Indiana and the nation to explore the opportunities available to them in agriculture. Full story.
Everything crops covered at Top Farmer Crop Workshop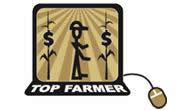 The forty-first annual Top Farmer Crop Workshop will be held July 20-23 in Pfendler Hall. According to Bruce Erickson, Purdue Extension cropping systems director and workshop coordinator, Top Farmer will cover everything from the newest information on crop technology and management practices to helping farmers decide if a technology or management practice fits their operation.
Full story: http://news.uns.purdue.edu/x/2008b/080703EricksonTopfarmer.html
Search begins for the next Hovde Award winner
Nominations are sought for the 2008 Frederick L. Hovde Award of Excellence in Educational Service to Rural People of Indiana. The award, sponsored by the Indiana Farm Bureau, is given annually to a Purdue University staff member who has made outstanding educational contributions to the well-being and progress of rural Indiana. The winner will receive an $800 cash prize and a plaque. More information.
Gebisa Ejeta joins international council

Dr. Gebisa Ejeta, Agronomy, has been appointed to the Science Council of the Consultative Group on International Agricultural Research (CGIAR). The CGIAR, established in 1971, is a strategic partnership whose 64 Members support 15 international Centers, working in collaboration with many hundreds of government and civil society organizations as well as private businesses around the world. CGIAR Members include 21 developing and 26 industrialized countries, four co-sponsors as well as 13 other international organizations. Today, more than 8,000 CGIAR scientists and staff are active in over 100 countries throughout the world.
The Science Council assists with priority setting and strategy planning for the CGIAR system, and provides advice on science policy and broad strategic questions. The group serves the international agricultural research system with assessments of global and regional trends, partnerships with leading scientific organizations and mobilization of global science and technology expertise.

A new face in Extension
Purdue Agriculture welcomes Shelly Bingle-Coffman, our first 4-H Resource Development Officer for Purdue Extension. Shelly is a native of Fulton, IN with degrees from Indiana University-Kokomo and the University of Houston. She has seven years of development experience with organizations in Texas and Indiana and is a Certified Fund-Raising Executive.
Shelly's job is to generate financial resources for 4-H Youth Development programming. She will facilitate the work of the Indiana 4-H Foundation in a partnership role. As the first person in this new assignment, she will be working to build a stronger relationship between the Indiana 4-H Foundation and Purdue Extension. I am confident that this will enhance our ability to generate resources to support and expand our 4-H Youth Development efforts.
Shelly's office is located in 104 AGAD and she can be reached at 494-8483.
New leadership in NRES
Dr. Paul Schwab, Agronomy, is the new director of the Natural Resources and Environmental Sciences (NRES) Program. He takes over for Dr. John Graveel, who joined the College's Office of Academic Programs as Assistant Dean on July 1. NRES is an interdisciplinary program in Agriculture that prepares students to solve environmental problems affecting our basic natural resources.
Ag faculty expand Book of Great Teachers
Congratulations to Drs. Ron Coolbaugh (BPP), Chris Oseto (ENTM), Paul Pecknold (BPP), Bernie Tao (ABE) and Harmon Weeks (FNR), who have been selected for induction into Purdue's Book of Great Teachers. This is an honor given to Purdue's very best faculty and recognizes their long-term contributions to the University. They will be formally inducted in a ceremony on August 28.
Purdue announces application and admission changes for 2009
Several critical changes to the Purdue University application and admission process will affect students applying for Fall 2009 and later. Click here for a summary of the changes.
July 14: Indiana black Expo Children's Day activities at the Indiana Convention Center, 10 a.m. to 2 p.m. Contact Danica Kirkpatrick at 494-9113 for more information.
July 15: 2008 Midwest Regional Turf Field Day, West Lafayette
August 2: Summer Commencement
August 6-17: Indiana State Fair
August 12: Crop Report at the Indiana State Fair, Our Land Pavilion. Contact Beth Forbes at 494-2722 for more information.
August 15: Purdue Day at the Indiana State Fair. Purdue exhibits will line Main Street, performances will take place on the steps of the Home and Family Arts Building, and Purdue will be featured in events throughout the day. Contact Danica Kirkpatrick at 494-9113 for more information.
August 18-19: Agriculture New Faculty Tour
August 25: Fall Semester begins
September 15-19: Galaxy III Conference in Indianapolis. Extension professionals from around the country come together for this conference. Visit http://sharepoint.agriculture.purdue.edu/ces/galaxy/default.aspx for more information.
September 16-18: Ohio State Farm Science Review in London, OH. Purdue brings several specialists and exhibits to this educational farm show each year. Contact Danica Kirkpatrick at 494-9113 for more information.
September 20: Family Day activities from 9:00 – 11:00 a.m. in the Pfendler second floor gallery. Contact Lori Barber at 494-8482 for more information.
September 28: Scholarship Banquet at 12:00 p.m. in the ballrooms of the Purdue Memorial Union. Contact Lori Barber at 494-8284 for more information.