Colleagues,
As Dean, this is one of my favorite times of year. At ceremonies and receptions on and off campus I have had the privilege to watch Purdue Agriculture faculty, staff and students garner awards and honors, and news of more awards at state, regional and national levels continue to come across my desk.

There are so many accolades that we decided to use this entire issue of In Focus to brag about our outstanding Purdue Agriculture family. But, as Dizzy Dean once said, "It ain't braggin' if you can back it up." And as you'll see, we can sure back it up!
Congratulations to all of our award and recognition recipients, and thanks to all of those who supported our winners in the classroom, put together award nominations, or were involved in the process in some way. And of course, if we missed any award winners, let us know!
As we come to the end of another busy semester, thanks very much to all of you for all you do for Purdue Agriculture. Have a great summer!
All the best,
Jay
Faculty and Staff Awards and Honors

Dr. Corinne Alexander, Agricultural Economics, received the Award of Merit from the Purdue Chapter of Gamma Sigma Delta. Dr. Alexander is an Extension specialist in the area of grain marketing. Her goal is to assist farmers and agricultural businesses with the marketing of their grain both in commodity markets and in specialty markets. Her research examines how farmers' production decisions interact with their marketing decisions.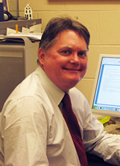 Dr. Nick Carpita, Botany and Plant Pathology, has been recognized as a Fellow of the American Society of Plant Biologists. The award is granted in recognition of longterm contributions to plant biology and to the Society. The American Society of Plant Biologists provides a forum for molecular and cellular biology while it serves the basic interests of plant science. It publishes the highly cited and respected journals Plant Physiology and The Plant Cell. Membership spans six continents, with members in academia, government laboratories, and industrial and commercial environments. The Society also has a large student membership. ASPB plays a key role in uniting the international plant science disciplines.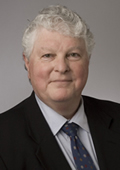 Dr. John Connor, Agricultural Economics, was named a Senior Fellow of the American Antitrust Institute.The American Antitrust Institute is an independent Washington-based non-profit education, research, and advocacy organization. The group's mission is to increase the role of competition, assure that competition works in the interests of consumers, and challenge abuses of concentrated economic power in the American and world economy. The group has a centrist legal-economic ideology and promotes the vigorous use of antitrust as a vital component of national and international competition policy.

Dr. Mike Dana, Horticulture and Landscape Architecture, has received the 2009 Teaching Award from the American Horticultural Society. He will be honored at an award ceremony on June 4th. Dr. Bob Joly, HLA department head, says, "To my knowledge, Mike is the first person from our department to be recognized with this award. It's a wonderful and much-deserved recognition of Mike's commitment to our students and to his ability to communicate horticultural knowledge to a broad audience beyond Purdue University."

Dr. Larry DeBoer, Agricultural Economics, was selected as an honorary member of the freshman honor societies Alpha Lambda Delta and Phi Eta Sigma in recognition of his undergraduate teaching in AGEC 217.
Dr. Otto Doering, Agricultural Economics, received the first Bruce Gardner Outstanding Visiting Economist Award from the USDA. The award honors the service of academic and industry colleagues who have distinguished themselves through service to the USDA at some point in their careers.

Dr. Jules Janick, Horticulture and Landscape Architecture, has been named to the American Society for Horticultural Science Hall of Fame--the society's highest honor. He will be inducted into The ASHS Horticulture Hall of Fame during the ASHS Annual Meeting on July 25th. During his 58 years of service to Purdue, Dr. Janick has distinguished himself as a teacher of horticulture and researcher in genetics and breeding. He is renowned for his wide-ranging activities in horticultural science, encompassing both basic and applied scientific research in areas such as orchard and forest trees, fruits, vegetables and ornamental plants. Jules was among the first horticultural scientists to employ biotechnological propagation techniques, and he was a pioneer researcher in the field of somatic embryogenesis and synthetic seed technology. He and his students have made important advances in the genetics of sex determination, cleistogamy, cucurbitacins, artemisisin production, and anthocyanin pigmentation.He will join a distinguished roster of others so honored in the past, including, among others, Martin Bukovac, Charles Rick, Jr., Luther Burbank, Liberty Hyde Bailey, and Gregor Mendel.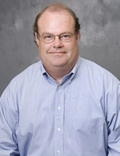 Dr. Charles Michler, Adjunct Professor in Forestry and Natural Resources, is the newly named Fred M. van Eck Director of the Hardwood Tree Improvement and Regeneration Center (HITRC). The award recognizes his efforts on behalf of HTIRC over the past decade and provides $100,000 to be used at his discretion in advancing the HTIRC program over the next five years. The funds were provided by the Fred M. van Eck Forest Foundation for Purdue University.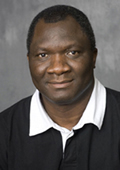 Dr. Kwamena Quagrainie, Aquaculture Marketing Specialist in Ag Economics and Forestry & Natural Resources, received the Distinguished Early Career Award from the US Aquaculture Society. The award recognizes outstanding leadership or innovation in research, education, extension, or industry development in the field of aquaculture, and specifically emphasizes significant personal contributions made to further advance aquaculture in the United States.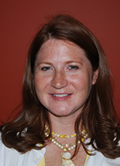 Dr. Lori Snyder, Agronomy, was selected by Purdue's Office of International Programs to receive this year's Internationalization Award under the New Faculty Award category. The New Faculty Award category is given to faculty members who are in their second year or less at Purdue, for outstanding contributions to international education at Purdue University. Dr. Snyder will receive an award plaque and a $1,000 grant to be used either to sustain a study abroad program or as a study abroad scholarship for students.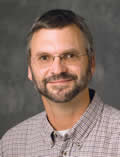 Dr. Dan Szymanski, Agronomy, has been selected to receive the 2009 Purdue University Agricultural Research Award. His primary research focus is the cellular and molecular basis of plant growth and development. Dr. Szymanski will be presented with the award on Thursday, May 14, and will present a seminar on "Model Plant Systems and Discovering the Linkages Between Protein Machines and Important Traits."
The following College of Agriculture faculty and staff were recognized at the University Honors Convocation on April 19:
Dr. Frank Dooley, Agricultural Economics, Charles B. Murphy Outstanding Undergraduate Teaching Award
Dr. Henry Weiner, Biochemistry, Provost's Award for Outstanding Faculty Mentors
Dr. Mark Diekman, Animal Sciences, Purdue Academic Advising Association's Outstanding Advisor Award
Dr. Suzanne Nielsen, Food Science, Helen B. Schleman Gold Medallian Award
The following faculty and staff were recognized at the College of Agriculture Spring Awards Program on April 19:
Dr. Frank Dooley, Agricultural Economics, College of Agriculture Richard L. Kohls Outstanding Undergraduate Teaching Award
Dr. Lisa Mauer, Food Science, David C. Pfendler Outstanding Undergraduate Counselor
Dr. Wally Tyner, Agricultural Economics, Outstanding Graduate Educator
Barry Delks, Animal Sciences, Outstanding Service to Students
U.S.News & World Report has ranked the Purdue Department of Agricultural and Biological Engineering graduate program one of the nation's best. In its annual "America's Best Graduate Schools" ranking, U.S.News rated Purdue and Cornell University No. 1 in biological engineering.
There are about 90 students in the ABE graduate program. "This is the highest ranking our graduate program has ever received," said Bernie Engel, ABE professor and department head. "Historically, we've had a very strong program with great faculty and students doing very good research. In the last few years we've been able to hire some outstanding faculty, which helped propel us to No. 1."
Full story: http://news.uns.purdue.edu/x/2009a/090424T-EngelRankings.html
The Steve and Sandra Hageman Center for Student Achievement and Leadership in the east wing of the Agricultural Administration Building received the Silk Purse Award from the Wabash Valley Trust for Historic Preservation. The award honors a local restoration project that exemplifies the adage of "creating a silk purse from a sow's ear". The Wabash Valley Trust for Historic Preservation cited the "dedication to a sensitive renovation of a wing in a historic building on the campus of Purdue University." The award will be presented on May 17th at the Moses Fowler House in Lafayette.
Connections, the alumni publication for Purdue Agriculture, won the 2009 gold award for newsletters from ACE. The publication, which comes out three times a year, received a perfect score from the judges. Connections team members are Tom Campbell, Frank Koontz, Dan Annarino, Christine Roper and Megan Madia. ACE is the Association for Communication Excellence in Agriculture, Natural Resources, and Life and Human Sciences. The award will be presented in June during the annual conference.
Indiana MarketMaker, an interactive mapping system that locates busnesses and markets of agricultural products, received a bronze award at the 2009 ACE Critique and Awards program. It was entered in the Marketing Campaign Over $1000 category along with 240 other entries, and received 97 out of a possible 100 points.
The 2009 TEAM Award recipient is the Integrated Corn Ethanol Co-Products Team, an interdisciplinary applied research and Extension rapid response effort, addresses issues surrounding the increasing production of DDGS from the corn ethanol industry, including the DDGS production process, impacts of DDGS as an animal feed ingredient, and economics of its use. The team has created a series of Bioenergy Extension publications, sponsored several seminars and a conference for stakeholders, and written numerous refereed journal articles. The team's effort is supported by partnership with The Andersons Clymers Ethanol (a local ethanol plant) and the Indiana State Department of Agriculture.
Student Awards and Honors
College of Agriculture students made a strong showing at the 2009 Undergraduate Research Poster Symposium, with 39 projects—a little over one-third of total number of projects. Adam Henry (Biochemistry) and Carla Harper (Botany and Plant Pathology) took the Dean's Awards for Agriculture. Megan Schnur (Biochemistry) won the top prize in the Life Sciences category, while Ryan Cambridge (Horticulture and Landscape Architecture) was awarded the top prize in the Innovative/Entrepreneur-ship/Technology category.
Purdue University competed in the National Agri-Marketing Association Student Marketing Plan Competition on April 15th and 16th at the National NAMA Meetings in Atlanta, Georgia, bringing home a third place finish. The team consisted of some of Ag Econ's best and brightest students: Jill Steiner, Jamie Albrech, Faye Barkley, Sara Egan, Daniel Stauffer, Matt Nidlinger, Jeff Edwards, Jeff Cole and Mike Baird, who all worked very hard to achieve this award.
Ryan Cambridge, Horticulture and Landscape Architecture, received the Senior Scholarship Award from the Purdue chapter of Gamma Sigma Delta.
Miriam Otoo, Agricultural Economics, was awarded a 2009 Borlaug LEAP Fellowship.
The following students were recognized at the University Honors Convocation on April 19:
Eric Barnard, Agricultural Economics, G.A. Ross Award
John Mazunda, Agricultural Economics, Martin C. Jischke Outstanding International Student Award
Jill Steiner, Agricultural Economics, Charles O. McGaughey Leadership Award
The following students were recognized at the College of Agriculture Spring Awards Program on April 19:
Emily Hirsch, Outstanding Freshman
Rachel Schluttenhofer, Outstanding Sophomore
Erin Kischuk, Outstanding Junior
Christina Velasquez, Outstanding Senior
The following students were honored at Purdue's Celebration of Graduate Student Teaching on April 23:
Kristin Burkholder, Food Science
Amelie Davis, Forestry and Natural Resources
Michelle Jensen, Botany and Plant Pathology
Zamir Libohova, Agronomy
Andrew Mann, Agricultural and Biological Engineering
Juan Martinez, Biochemistry
Myron McClure, Agricultural and Biological Engineering
Oscar Ramos, Agricultural and Biological Engineering
Heather White, Animal Sciences
Candiss Williams, Agronomy
Chan Yul Yoo, Horticulture and Landscape Architecture
Kristi Zurawski, Entomology