Colleagues,
If you have been keeping up with the news lately, you know that state revenue was down by $254 million for the first three months of this fiscal year—8 percent below forecast levels. While there has been no official word from Governor Daniels that Purdue will face cuts this year, we need to be prepared to deal with any changes to our budget.
As many of you know, our counterparts across the country are facing severe funding scenarios in these tough economic times. Michigan State has developed a dramatic plan to reshape the institution in the face of substantial budget challenges that included a narrowly-averted elimination of MSU's Extension and Agriculture Experiment Station from the state budget.The University of Iowa is bracing for some of the worst budget misery in the Big Ten with roughly $50 million in total fiscal 2010 cuts. Some Extension offices in Ohio have been informed that they will receive no county funds in 2010 because of severe county budget shortfalls. All told, at least 34 states have cut assistance to public colleges and universities. While our situation is challenging, we are fortunate to be in a state where support for agriculture remains relatively strong.
I am part of a University committee (the Management Operations Review Team) charged with examining policies and procedures at all levels to see where we might be able to find efficiencies and cost savings. Here in Purdue Agriculture we are working with department heads and associate deans to develop plans for managing potential reductions in our general (state) funds budget. We have also been directed by the Provost to examine areas both within our departments and across the College and campus where cost savings might be realized, now and in the future. As always, I urge everyone to be sensitive to your department or unit budget. If you have ideas on how we can increase efficiencies and save money, we welcome them. We will keep you apprised as the budget situation unfolds.
Certainly we are in a challenging budget situation. That said, our enrollment remains strong, our grant activity for 2009-2010 is off to an exceptional start, very exciting things are happening in Extension, and it looks like federal funds will be at or above 2009 levels. I know we will make good decisions to get us through this difficult period and help position our College for even more success long term.
All the best,
Jay
News Around Purdue Agriculture
Finalists named for ARP Director & Associate Dean
Three candidates have been invited to interview for the Agricultural Research Director & Associate Dean of Agriculture position. Each candidate will present a public seminar. They are scheduled as follows:
Gary Pierzynski, Kansas State University
Interview: Thursday & Friday, December 3 & 4
Seminar: Thursday, December 3, 9:00 a.m. in the Deans Auditorium, Pfendler Hall
Ron Turco, Purdue University
Interview: Tuesday & Wednesday, December 8 & 9
Seminar: Tuesday, December 8, 9:00 a.m. in the Deans Auditorium, Pfendler Hall
Karen Plaut, Michigan State University
Interview: Thursday & Friday, December 10 & 11
Seminar: Thursday, December 10, 9:00 a.m. in the Deans Auditorium, Pfendler Hall
The seminars will be streamed and available for viewing by faculty and staff via the "ARP Director & Associate Dean Search" link on the Ag Research page (http://www.ag.purdue.edu/arp/). All faculty and staff are encouraged to view the candidate seminar presentations and complete evaluation forms. The forms will also be made available via this site. We have a very strong pool of finalists for this position. Please engage in the interview process where you can, and please make sure we get your feedback on these candidates. Your feedback will be an important part of the selection process.
Thanks to the search committee who have put a lot of time and effort into this process: Arun Bhunia, Sylvie Brouder, Natalia Doudareva, Beth Forbes, Ken Foster, Doran French, Al Heber, Chuck Hibberd, Cate Hill, Harm Hogenesch, Guri Johal, Ann Kirchmaier, Neil Knobloch, Jess Lowenberg-DeBoer, Pam Morris, Bill Muir, Gene Rhodes, Becky Rice and Dale Whittaker.
College of Agriculture welcomes David Dominguez
David Dominguez has joined the College of Agriculture Office of Multicultural Programs as Multicultural Program Manager. His duties include recruiting underrepresented populations, serving as co-advisor to the MANRRS student organization as well as team teaching, conducting research and outreach with Dr. Pam Morris. David received a bachelor's degree in Spanish and English from Prairie View A&M and a master's in agricultural education and human resource management. He earned his doctorate in agricultural and extension education from Pennsylvania State University. David completed a post doctoral research fellowship at the University of Texas' School of Social Work's Center for Social Work Research. There he managed several social work research projects dealing with welfare and childcare issues, as well as supervising over 40 undergraduate and graduate research assistants. Prior to coming to Purdue, David worked in his home town of Houston, Texas at a non-profit refugee resettlement agency as a reintegration counselor and most recently as a grant writer. During his tenure at the resettlement agency, he taught English to adult immigrants and refugees and supervised several staff and volunteers from the Rice University and the University of Houston.
Beth Forbes named Head of Ag Communication
Beth Forbes, a 21-year communications and public relations specialist at Purdue University, has been named the head of the College of Agriculture's Department of Agricultural Communication. Dean Jay Akridge, announced the appointment on November 2. "Beth is a proven leader in agricultural communications, with more than 10 years of experience as our news and public affairs coordinator," Akridge said. "Her deep understanding of our state and our industry, combined with her appreciation for our land-grant mission, will help us take our communications initiatives to exciting new places."
Full story:http://news.uns.purdue.edu/x/2009b/091102ForbesAgComm.html
Researchers recognized in Millionaire's Club
Each year Ag Research Programs recognizes faculty members in the College of Agriculture who have been awarded a grant of more than $1 million during the previous fiscal year. The names of the recipients are engraved on the Millionaire's Club perpetual plaque in the Agricultural Administration Building main hallway.
Mark Hermodson, Interim Director of Ag Research Programs, is pleased to announce that we have 23 recipients of the Millionaire's Club Award this year. "We recognize that it is a significant achievement to secure a grant of this size in today's competitive grants arena", he says. "Please stop by or send a note of congratulations to your colleagues for a job well done!"
2009 Millionaire's Club list: http://www.agriculture.purdue.edu/in_focus/2009/November/MillionairesClub.pdf
Information session scheduled for Proposal Center
Dean Jay Akridge recently announced that the College's request for a Proposal Center has been approved by Provost Woodson and Executive Vice President Diaz. The launch date is not yet firm, but will likely be February 1, 2010. "We have been working to bring this concept to the College of Agriculture to provide even stronger 'business' support to those seeking grant funds in the College," he says. "This is not to say we don't have strong support already in the College, we do. But, that support is pulled 100 different ways daily – and frankly stretched very thin. This Proposal Center gives us a chance to 1) bring in additional proposal support funded by the central administration; and 2) free up departmental business office staff to allow the staff more time to focus on post award management.

Based on Discovery Park and College of Engineering experiences, this Proposal Center will 1) provide a dedicated group of specialists who ONLY work on proposals; 2) allow development of deep expertise in agencies we regularly look to for funds; 3) provide strong backup staffing so that if one individual happens to be out, others who understand the process are available to provide support; and 4) shortcuts some of the approvals that were needed as proposals can be sent directly to the granting agency from the Proposal Center.

A brown bag seminar has been scheduled for Tuesday, December 8 at noon in the Dean's Auditorium, Pfendler Hall to provide more background on the Proposal Center, answer some of your key questions, and get your ideas on how it can best serve our College.
Partnership receives AFRI funding
Carl Huetteman, Agricultural Research Programs, announced that the Plant Breeding and Education Partnership will be funded from Agricultural and Food Research Initiatives (AFRI) beginning February 1. There are a total of over 50 affiliated faculty, 13 co-investigators, and Herb Ohm as the Project Director. With AFRI, department, ARP, University and corporate support, the total project is over $2.5M for four years, supporting 20 graduate students in this transdisciplinary research and education platform. The project management team will begin meeting in the coming weeks to organize the initial effort and plan a Launch Symposium early next year for faculty, corporate sponsors (Dow Agro, Pioneer, Beck's, Ag Alumni, ICIA) and External Advisory Committee.
Renewable fuel talk turning to cellulosic gas, diesel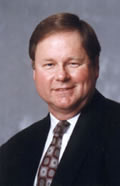 Agricultural economist and energy policy analyst Wally Tyner has changed his tune on renewable fuels. "We don't just talk about ethanol. We talk about biofuels," he says. "Ethanol is the product from corn, but you also can produce gasoline and diesel directly from cellulosic feedstocks. And when you bring up the blending wall for ethanol, that means the door may be open wider for processes that will take us directly from corn stover, switchgrass and Miscanthus to biogasoline and biodiesel. We need to be thinking in those terms." Tyner and fellow agricultural economist Steven Wu will discuss biofuels and the future of renewable energy during Growing the Bioeconomy: Solutions for Sustainability. The Dec. 1 conference is a collaborative effort between Purdue and sister land-grant universities in 11 other Midwest states.
Full story: http://news.uns.purdue.edu/x/2009b/091028TynerBioeconomy.html
Corn plants can break yield barrier with right resources, study shows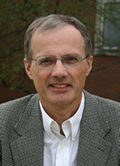 Agronomy professor Tony Vyn's motto, "No plant left behind," sums up his research on achieving increased grain yield for corn at higher plant densities."The only way to pursue and achieve higher grain yields on a per-acre basis at high plant densities is to make sure that every single plant has the opportunity to compete with its neighbor in the row," he said. "The only way to achieve this competition ability is to have the genetic resources, in terms of a hybrid's ability to compete and gain access to nutrients and water." The results of this three-year study, which looked at approximately 4,000 individual plants each of the three years, were published in the early online version of Agronomy Journal.
Full story: http://news.uns.purdue.edu/x/2009b/091007VynCornresearch.html
Thanksgiving leftovers may include money in pocket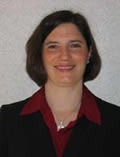 Turkey and the trimmings might not be the only leftovers from this year's Thanksgiving feast. Americans should find a few more dollars left over after purchasing the annual meal, said Corinne Alexander, agricultural economist. Heading into the holiday, retail food prices generally are lower than one year ago. "As of September, the Consumer Price Index reported that grocery store prices are, on average, 2.5 percent lower than they were at this time last year," she said. "This is wonderful news for grocery store shoppers."
Full story: http://news.uns.purdue.edu/x/2009b/091112AlexanderThanksgiving.html


Study gives clearer picture of how land-use changes affect U.S. climate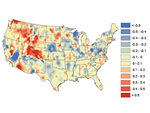 Researchers say regional surface temperatures can be affected by land use, suggesting that local and regional strategies, such as creating green spaces and buffer zones in and around urban areas, could be a tool in addressing climate change. A study by researchers from Purdue and the universities of Colorado and Maryland concluded that greener land cover contributes to cooler temperatures, and almost any other change leads to warmer temperatures. The study, published on line and set to appear in the Royal Meteorological Society's International Journal of Climatology later this year, is further evidence that land use should be better incorporated into computer models projecting future climate conditions, said Purdue doctoral student Souleymane Fall, the article's lead author. Dev Niyogi, Agronomy, was a co-author of the study.
Full story: http://www.purdue.edu/newsroom/research/2009/nov/091102NiyogiClimate.html
Distinguished Agriculture Alumni named
Nine Agriculture alumni will return to campus to be honored as the 2010 Distinguished Agriculture Alumni. They will be honored at a convocation and reception on Friday, March 5, 2010. The award winners are:
David D. Anderson
Global Director, Seeds Operations, Dow AgroSciences LLC
BA '86, Agricultural Economics
Gregory W. Deason
Vice President, Real Estate & Research Park Development Director, Purdue Research Parks
BS '86, Agricultural Education
Eric J. Gustafson
Director, Institute for Applied Ecosystem Studies, US Forest Service, Northern Research Station
PhD '92, Forestry & Natural Resources
Douglas E. Hoerr
Partner, Hoerr Schaudt Landscape Architects, LLC
BS '79, Horticulture & Landscape Architecture
Patsy Houghton
Owner/General Manager, Heartland Cattle Company
PhD '86, Animal Sciences
Janis E. McFarland
Head, NAFTA Regulatory Affairs, Syngenta Crop Protection, Inc.
MS '82, PhD '86, Botany & Plant Pathology
Craig Pikaard
Carlos O. Miller Professor of Plant Growth and Development, Indiana University
PhD '85, Horticulture & Landscape Architecture
Edward Vondell
Head, Product Engineering, Mexico and Latin America, Chrysler LLC
BS '85, Agricultural & Biological Engineering
Mona Baker Wolf
President, The Wolf Group
BS '72, Food Science
Dr. Lori Snyder, Agronomy, has received the USDA Teaching Excellence Award in the New Teacher category. Only one of these awards is given nationally each year. The award program recognizes faculty who promote effective and innovative pedagogy evidenced by successive years of sustained, meritorious and exceptional teaching. It is designed to focus national attention on the teaching role--one which is fundamental to the development of the scientific and professional expertise essential to the future growth and progress of our nation's food and agricultural system.
Erin Kischuk, a senior in Biochemistry, is the College of Agriculture's nominee for the USA TODAY 2010 All-USA Academic Team. The annual program honors full-time undergraduates who not only excel academically but also extend their intellectual abilities beyond the classroom to benefit society. Students named to the USA TODAY All-USA College Academic First Team will be featured in USA TODAY in May 2010 and will receive trophies and cash awards of $2,500. Criteria include grades, academic rigor, leadership, activities and most important, the student's essay describing his or her most outstanding intellectual endeavor done while in college. The USA TODAY All-USA College Academic Team is an award honoring students for what they have accomplished as undergraduates.
Purdue's Extension Disaster Education Network (EDEN) was presented a CSREES Partnership Award and recognized for Effective and Efficient Use of Resources. The award was given to the members of the EDEN Executive Council at the CSREES Day of Appreciation on October 6, 2009. This marks the second time the EDEN Executive Committee has received a USDA award. And the third time Purdue personnel have been recognized in USDA, top-honor recognition for disaster education.
A team of 12 students and 3 faculty members from Entomology traveled to Cincinnati, Ohio on November 6th to compete in the Twenty Second Annual Forum of the Ohio Valley Entomological Association (OVEA). Twenty students from 4 different universities took part in the competition. Purdue gave 9 presentations and came home with 7 awards.
Full story: http://www.ag.purdue.edu/entm/Lists/News/DispFormNoSummary.aspx?List=8a0d6fbd%2D206c%2D4231%2D9f9a%2D83f1da3610f6&ID=55
Doug Akers, Boone County CED, was awarded the 2009 Agriculture Professional of the Year by the Boone County Chamber of Commerce at their annual civic banquet last night.
Vicki Cassens, Entomology, received a Lifetime Achievement Award from the National Pesticide Information Retrieval System (NPIRS) Advisory Council for "her leadership, tireless work, gregarious personality, and far-reaching vision."
The Indiana Council for Economic Education received the Adam Smith Award in September from the Council for Economic Education in recognition of exemplary performance. The award highlights benchmark accomplishments of individuals and organizations who have championed the national cause of education in economic principles as part of the national education reform movement.
Reminder: Purdue community encouraged to comment on accreditation self-study
Once every 10 years, Purdue gets a chance to take a comprehensive look at itself — to assess its programs and operations in preparation for a review for reaccreditation by the Higher Learning Commission of the North Central Association of Colleges and Schools.Faculty, staff and students are invited to comment as the University prepares for its accreditation review. The University's self-study document is now open for comment by the University community at www.purdue.edu/accreditation.
November 18-19: Purdue Extension Professional Development Conference. This conference will begin at noon on Purdue's West Lafayette campus. The annual conference provides personal and professional development for all educators and specialists. This year's theme is Purdue Extension Providing Hope: Helping Others Prepare Everyday. Contact: Janet Bechman, 765-494-8309
November 20: President's Forum, 9:00 a.m., PMU South Ballroom
November 26-27: Thanksgiving Holiday
December 19: Fall semester ends
December 20: Agriculture Commencement and Reception