Where has the summer gone??? We may be in the dog days of August, but we're thinking Fall—as in Fall semester, when we'll welcome our returning students, including some 600 new undergraduate Agriculture majors to campus for the 2010-2011 academic year.
This fall we're also welcoming the first class of students in the Purdue/Ivy Tech Pathway Program. This new partnership between the College of Agriculture and Ivy Tech Community College-Lafayette is designed to help make a Purdue Agriculture degree even more accessible to Indiana students. Pathway Program students are co-enrolled at Ivy Tech and Purdue and take courses simultaneously at both institutions with the goal of earning a bachelor's degree in agriculture from Purdue. (A huge amount of credit for making the Pathway Program a reality goes to Dr. Dale Whittaker, who was named Purdue's Vice Provost for Undergraduate Academic Affairs last month. More on Dale and the search for a new Associate Dean and Director of Academic Programs below.)
I have always been proud of the fact that teaching matters in this College. (If you need some proof, take a look at the Book of Great Teachers, the membership of the Teaching Academy, the list of Murphy Award winners from this College…) That culture of excellence in the classroom provides the foundation for the exceptional student experience our College provides. We all know that there's more to a college education than what happens in the classroom. Our strategic plan has a goal that every student graduating from our College will participate in a transformational learning experience—study abroad, undergraduate research, internship, Leadership Development Certificate Program, for example. Preparing students to make a difference is part of our College's vision statement, and this transformational learning goal is another example of how we will help make that happen.
Borrowing from the 4-H motto, we need to continue 'to make the best better' when it comes to our curriculum. Here the work of the 'Is Less More' committee is exciting. This group is looking at our 44 majors and asking the question: is this the right set of majors for our students as we look to the future? Would a smaller set of 'front doors' to the College help us attract students who don't fully understand the opportunities Agriculture offers? Can we combine a smaller set of front doors with a set of 'back doors' or concentrations that give students the specific preparation they need to pursue their chosen career? We can look forward to hearing more from this group as the semester moves on.
No matter where our students hail from—farms or rural areas or the city, towns or suburbs—they seem to share some perspectives. Our students have a common interest in things that grow and our natural resources, a desire to make a difference and leave the world a better place, and a drive to discover new answers to some of our world's most challenging questions. My thanks go to all of our faculty and staff who work so hard in and out of the classroom to provide an exceptional educational experience for our students. I wish you all a great semester!
All the best,


P.S.: Before I go, I also want to take this opportunity to thank all of our faculty and staff who are working so hard and doing just a terrific job at the Indiana State Fair. The State Fair is a tremendously important event for our College, but more importantly, for thousands of young Hoosier 4-H members. Thanks for all you do to make their experience one they'll remember and benefit from for years to come.
News Around Purdue Agriculture
Joe Anderson to lead Department of Agronomy
Joseph M. Anderson, an adjunct professor at Purdue University and a research molecular biologist for the U.S. Department of Agriculture, will head the Department of Agronomy starting Oct. 1. Dr. Anderson is currently a Research Molecular Biologist for the Crop Production and Pest Control Research unit of the USDA's Agricultural Research Unit, based at Purdue, where he has been since 1994. He has been a lead scientist in the unit since 2000. He has also been an adjunct faculty member in the Department of Agronomy since 1994. Before coming to Purdue, he held research positions at Montana State University, Cornell University and Washington State University. Dr. Anderson received a Bachelor's degree in Biology from St. Bonaventure University and his Master's in Microbiology and Doctorate in Genetics from Iowa State University.

He previously held research positions at Montana State University, Cornell University and Washington State University. He received a bachelor of science degree in biology from St. Bonaventure University in 1980, a master's degree in microbiology from Iowa State University in 1983 and a doctoral degree in genetics from Iowa State in 1987.
Alan Mathew to interview for Animal Sciences Department Head
Dr. Alan Mathew has been invited to interview for the Animal Sciences department head position. Dr. Mathew currently serves as Professor and Head of the Department of Animal Sciences at The University of Tennessee, Knoxville. He has been very active in teaching and research, and currently operates grain and livestock farms. As part of the interview process, he will present a public seminar outlining his vision for Animal Sciences.
Alan Mathew, The University of Tennessee
Interview: Monday & Tuesday, August 30 & 31
Seminar: Monday, Aug 30, 9:00 a.m. in Deans Auditorium, Pfendler Hall
The seminar will be streamed & made available for viewing by Purdue faculty and staff via the following search link - http://www.ag.purdue.edu/ansc/Pages/DeptHead.aspx. His CV and feedback form are also available via this site.
Search begins for Director of Academic Programs & Associate Dean
The search and screening committee has been named to search for our next Associate Dean and Director of Academic Programs. They are:
Jay Akridge (Dean & Chair), Mike Dana (HLA), Tracie Egger (OAP), Kevin Gibson (BTNY), Becky Goetz (AgComm), Reuben Goforth (FNR), Barb Golden (BCHM), Donna Keener (FS), Linda Lee (AGRY), Pamala Morris (OMP), Rob Morrissey (graduate student), Jonathan Neal (ENTM), Christy Penner (undergraduate student), K.G. Raghothama (IPIA), Becky Rice (support), Jenna Rickus (ABE), Mark Russell (ANSC), Jerry Shively (AGEC), Roger Tormoehlen (YDAE)
Click here to see the position announcement. You are encouraged to share it with interested parties.
Advertising will take place this month so that the committee can move forward when they convene at the beginning of the semester. They are also busy compiling a list of nominees. You are encouraged to forward names of nominations to members of the committee. They'll need your help in attracting outstanding candidates for this position.

Big drop expected from Ind. local income taxes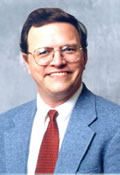 Dr. Larry DeBoer, Agricultural Economics, says new income tax projections from the State Budget Agency show an average 18 percent to 20 percent drop in revenue for counties statewide. He told a meeting of Allen County officials earlier this month that 2011 will be the year the recession hits local governments in Indiana. DeBoer warned that with less money from property tax, local governments will have to rely more on unstable revenue such as income taxes and fees.
"5 Students Who..." profiles Purdue Ag freshman
Wes Delks, incoming freshman in Forestry and Natural Resources and son of Barry Delks, Animal Sciences, was profiled in Purdue's "5 Students Who Are Budding Boilermakers", representing the diversity of the newest class of Boilermakers.
Full story: http://www.purdue.edu/fivestudents/budding_boilermakers/delks.html


Indiana 4-H global programs send youth to Poland, Japan

Indiana 4-H Global Programs sent two groups of students to Poland and Japan, while students from Japan visited Indiana, to learn more about 4-H and experience culture abroad. Indiana's Global 4-H Programs are offered statewide to allow 4-H youth international education experiences at home and abroad. "Since 1951, Purdue has been sending kids overseas through 4-H," said Lee Stanish, international 4-H coordinator. "It's a step outside typical Midwest life, and they can experience how things are different in other countries." The program has held a partnership with Meiji Gakuin High School in Tokyo, Japan for nearly 30 years.
Full story: http://www.purdue.edu/newsroom/outreach/2010/100728Stanish4-H.html
U-Haul trucks sport image touting insect science

Some Purdue students could showcase the university's work in insect science simply as they drive a U-Haul truck from their home to campus or an apartment in time for the fall semester. A graphic with a firefly and "West Lafayette" inscribed on it will decorate 1,200 U-Haul trucks in a company program that uses space on the vehicles for educational purposes. The image on the side of one truck was shown at a U-Haul rental center in West Lafayette during a news conference on July 28.
Full story: http://www.purdue.edu/newsroom/general/2010/100728YaninekU-Haul.html
Purdue exhibits on climate change, social networks at state fair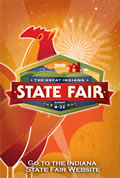 Purdue Extension exhibits that cover an array of topics such as climate change and social networking will be featured in the Pioneer Our Land Pavilion at the Indiana State Fair on Aug. 6-22. The 10 exhibits offer learning for the entire family, said Danica Kirkpatrick, Purdue Agriculture events and educational activities coordinator. "The exhibits bring the information and knowledge of Purdue's researchers to the general public," Kirkpatrick said. Visitors can find out how people contribute to climate change and how they can reduce their impact at "The Climate Kids Chronicles: Volume 1 - Altered Earth." The display explores climate, weather and global warming with the Climate Kids.
More information: http://www.purdue.edu/newsroom/events/2010/100728KirkpatrickExhibits.html
Nominations invited for Agriculture Alumni Awards
The College of Agriculture and the Purdue Agricultural Alumni Association invite you to submit nominations for our 2011 awards programs. We have two major awards that encompass all of our disciplines: the College's Distinguished Agricultural Alumni (DAA) and the Ag Alumni Association's Certificate of Distinction (CD). Please feel free to forward this information to anyone who may be interested in submitting a nomination.
Click here for specific information and criteria for these two awards. All nomination materials and award descriptions, as well as lists of past winners, can be accessed at www.ag.purdue.edu/agalumni/pages/awards.aspx.
Purdue Extension's Education Store revamped; more offerings
Purdue Extension's redesigned online Education Store is a convenient source of more than 2,400 free and affordable publications, multimedia guides, and other educational products from Purdue experts. These cover topics that include gardening, family nutrition, personal finances, lawn care and other research-based material. The site, http://www.the-education-store.com, has been redesigned to make it more user-friendly and a source for complete, one-stop shopping.
Full story: http://www.purdue.edu/newsroom/outreach/2010/100809DillardStore.html
Agribusiness seminar to focus on strategic decision making
A three-day Purdue University seminar will help farm and agribusiness managers and company leaders make strategic decisions for their businesses in what have become turbulent economic times. "Structuring Decisions: Innovating Through Turbulence" will be Sept. 14-16 on campus, and attendees will develop a structured approach to making strategic decisions that help foster innovation and manage uncertainty. The program also will focus on introducing and illustrating tools that allow participants to analyze problems at their own companies and in the industry. Allan Gray, director of Purdue's Center for Food and Agricultural Business, and Mike Boehlje, Purdue Extension agricultural economist, will lead the program, which will highlight taking a more reasoned, systematic approach to decision making and mitigating downside risk, common psychological traps, capitalizing the value of time while minimizing the opportunity for appropriate choices, understanding how to frame multiple alternative futures, and discovering techniques to maintain current business while driving future growth.
Full story: http://www.purdue.edu/newsroom/outreach/2010/100809GrayDecisions.html

Top wines honored at Indy International competition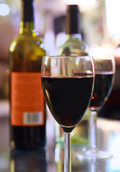 A New York wine took top honors at the Indy International Wine Competition, which took place Aug. 4-6 at Purdue. Bellhurst Winery of Geneva, N.Y., received the Wine of the Year award for its 2009 Riesling. Bellhurt's winning entry was among nearly 2,700 wines in the competition. Wines from 15 countries as far away as France, Australia, Chile and Spain were judged on appearance, aroma, taste and aftertaste by 14 panels of judges. In all, 52 judges from the United States and Canada evaluated the entries.
"Our 52 international judges picked some truly exceptional wines to receive recognition as Wines of the Year of the Indy International Wine Competition," said Christian Butzke, associate professor in the Department of Food Science. "Fifteen countries entered a fascinating range of wines that represent an amazing diversity that makes tasting and judging wine so enjoyable vintage after vintage."
Full story: http://www.purdue.edu/newsroom/events/2010/100806MerrittWine.html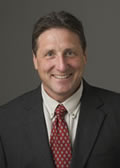 Ken Foster, Agricultural Economics, was named President-elect of the National Association of Agricultural Economics Administrators. He will serve as President-elect for the coming year and President in the year following. The Agricultural & Applied Economics Association (AAEA) is a not-for-profit association serving the professional interests of members working in agricultural and broadly related fields of applied economics.

Maria Marshall, Agricultural Economics, received the Distinguished Extension/Outreach Program: Less Than Ten Years Experience Award from the Agricultural and Applied Economics Association. This is the most prestigious award available for early career Extension professionals in the Agricultural Economics profession.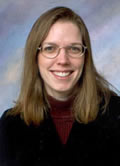 Lisa Mauer, Food Science, was named a Fellow of the Purdue Teaching Academy. The Teaching Academy provides leadership and serves as a catalyst to enhance and strengthen the quality of undergraduate, graduate, and outreach teaching and learning. The Teaching Academy also provides all interested faculty, staff, and students the opportunity to talk, learn, and work together on important and meaningful educational initiatives. Earlier this year, Lisa was named the winner of the 2010 Agricultural Research Award.
Tom Turpin, Entomology, has been elected as a Fellow of the Entomological Society of America. Tom is being recognized for his outstanding contributions to insect outreach and science education. He has been a creative force in entomology since his appointment as an assistant professor in 1971. His distinguished career as a scholar, a leader in his discipline, and one of the best teachers at Purdue was only the background for his nomination. Tom is arguably one of the best-known, accomplished, and effective public educators in the discipline because of his tireless efforts to bring the excitement of entomology as a discipline and insect science as a framework for science education to the general public in a fun and engaging manner. The ESA Governing Board elected ten new Fellows of the Society for 2010. Fellows will be recognized during Entomology 2010 – ESA's Annual Meeting which will be held December 12-15 in San Diego, California. For more information about the 2010 ESA Fellows go to: http://www.entsoc.org/resources/press_releases/2010-fellows.htm

Steve Weller, Horticulture and Landscape Architecture, traveled to Washington, D.C. in July to testify before the U.S. House of Representatives Committee on Oversight and Government Reform. The hearing was being held to evaluate USDA biotechnology regulatory policy with particular respect to genetically engineered herbicide-resistant crops and the environmental impact of the evolution of herbicide resistant weeds.
Indiana State Fair to celebrate Purdue Day
Purdue Day at the Indiana State Fair on Friday, Aug. 13 will feature more than 50 tents and exhibits that include robotics competitions, animal surgery and the opportunity to race electric go-karts. Purdue Day exhibits that will line State Fair Boulevard at the Indiana State Fairgrounds in Indianapolis will be open from 10 a.m. to 10 p.m.
Full story: http://www.purdue.edu/newsroom/events/2010/100810AdairFair.html
McCann selected as director of Discovery Park's Energy Center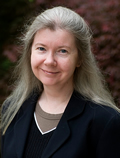 Purdue biological sciences professor Maureen McCann will become the next director of the Energy Center, the university's center in Discovery Park leading interdisciplinary research efforts in advancing alternative energy sources and approaches. McCann's appointment is effective August 1. She succeeds Jay P. Gore, the Vincent P. Reilly Professor of Combustion Engineering, who had led the Energy Center either as director or interim director since the its inception in 2005.
'Kite Runner' author to speak at Purdue
Khaled Hosseini, author of the best-selling and award-winning book "The Kite Runner," will deliver a public talk at 3 p.m. Aug. 22 at Purdue University's Elliott Hall of Music. Hosseini's talk is presented by the Office of the Provost, Purdue University Libraries and the Purdue University Common Reading Program. The presentation has been made possible with additional support from Purdue Convocations; the Student Access, Transition, and Success Programs Department; and the School of Mechanical Engineering.

Full story: http://www.purdue.edu/newsroom/events/2010/100806ConvosHosseini.html
Online site helps students, parents, teachers get 'write' answers
Thanks to blogs, YouTube and even video games, traditional writing projects are becoming more digital, and a Purdue University online writing website can help students of all ages understand how to combine writing and these new multimedia forms. Purdue's website, the Online Writing Lab http://owl.english.purdue.edu/owl/, provides information on citations and multimedia uses, as well as the basics of writing, grammar and mechanics, writer's block, style guides and punctuation. The writing lab also has a telephone hotline at 765-494-3723, and specific questions can be sent to a writing lab tutor at http://owl.english.purdue.edu/contact/
August 6-22, 2010: Indiana State Fair. Purdue faculty, staff and students are involved in this annual summer event. See the 4-H exhibits in the Centennial and Exhibit Halls in the 4-H complex, or the Purdue Extension exhibits in the Our Land Pavilion. 2010 is the second year of the expanded, 17-day fair. Contact Danica Kirkpatrick at 494-9113 for more information.
August 16-17: Purdue Agriculture New Faculty Tour
August 19: New Faculty Orientation
August 23: Fall semester begins
August 27: 2010 Richard L.. Kohls Outstanding Undergraduate Teacher Lecture and Reception. Lecture 3:30-4:00 p.m., Pfendler Deans Auditorium; Reception 4:00 p.m., Pfendler Gallery. Lecture by Dr. Paul Siciliano, Department of Horticulture and Landscape Architecture: "Sharing Your Passion: A Subjected Centered Approach to Teaching and Learning"
September 21-23: Ohio State Farm Science Review in London, OH. Purdue brings several specialists and exhibits to this educational farm show each year. Contact Danica Kirkpatrick at 494-9113 for more information.
October 16: Purdue Homecoming. Agriculture Alumni reunite on campus for food and fun from 9 a.m. – 11 a.m., prior to the football game versus Minnesota. Contact Donya Lester at 494-8593 for more information about College of Agriculture Alumni activities.
October 20-23: National FFA Convention in Indianapolis.