Colleagues,
Last month, I was privileged to be part of a Purdue University and Purdue Agriculture delegation visiting China Agricultural University (CAU) in Beijing for 'Purdue Day at CAU'. This event marked the first time that CAU had ever celebrated their relationship with another University. In addition to department heads, faculty, and graduate students from our College, President Córdova spent two days with us at CAU in support of our work there. A group of College of Agriculture study abroad students led by John Lumkes and Steve Hallet also took part in the day.
We have a long relationship with CAU on the academic program side—CAU sends more international undergraduate students to Purdue Agriculture than any other university in the U.S. or abroad. The trip both celebrated our relationship with CAU and, more importantly, provided a platform for discussions about future research collaborations. (More on the trip in the article below).
Our group spent the full day before Purdue Day at CAU discussing opportunities for research collaborations with more than 70 CAU faculty. A highlight of Purdue Day at CAU was a Presidential Symposium on Global Food Security that I had the opportunity to moderate. President Córdova made opening remarks and our own 2007 World Food Prize Laureate, Dr. Phil Nelson, was one of the keynote speakers along with China's 1993 World Food Prize Laureate, Professor He Kang. At the end of the symposium, President Córdova signed an agreement that paves the way for a Purdue Agriculture -CAU joint research center.
International activities have been a fundamental part of our College's portfolio for decades. Purdue Day at CAU was a showcase for why we work internationally: society's problems such as hunger are global, the science we do certainly knows no boundaries, our students will be entering a global industry, relationships in countries such as China are crucial to economic development... the list goes on.
I am very proud of the work our College does internationally and I want to thank Dr. Ragu Raghothama, the staff in IPIA, and all of the department heads, faculty, and students who made this trip to China a most productive one. And, I want to acknowledge more broadly the leadership of Dr. Jess Lowenberg-DeBoer in guiding our international agenda. Now we will turn to the job of using the energy created at Purdue Day at CAU to expand our international footprint in China.
All the best,
Jay
News Around Purdue Agriculture
Purdue delegation builds connections in China

China Agricultural University (CAU) is a world class agricultural research university that, like Purdue, is looking to explore research collaborations with international peers. Some 16 Purdue College of Agriculture department heads, faculty, and graduate students spent a full day with more than 70 CAU faculty, exploring possible areas of collaboration. Ten groups were structured and by the end of the day had developed ideas including more faculty and student exchanges and identification of joint research projects. The general idea of an interdisciplinary research theme that might bring together several disciplines was of much interest, with global food security/world hunger the primary focus.
In the presentations at the end of the day's work, it was quite clear why both of these institutions are so highly regarded globally. The ideas were flowing, and this very productive day should set the stage for a much richer relationship with CAU going forward. And, a deeper relationship with CAU will be one that benefits the students of Purdue, and our broader stakeholders that depend on Purdue Agriculture for world-class research.
Purdue Day at China Agricultural University started with a Presidential Symposium on Global Food Security. President France Córdova made remarks, and one of the keynote speakers was our own Dr. Phil Nelson, 2007 World Food Prize Winner. Read more about the day and see photos on President Córdova's blog here.
Beyond CAU, our Department Heads, faculty and students visited eight other universities in China where relationships or the potential for relationships existed in their specific areas of work. In the week following our visit, Dr. Chuck Hibberd was part of an Indiana trade mission to China that included state officials and agricultural and economic development leaders led by Lt. Governor Becky Skillman. Chuck's presence strengthened the delegation and helped solidify the work accomplished during the Purdue Agriculture trip. Read the Lt. Governor's trade mission blog here.
Our College has much momentum in this important part of the world and it is going to be exciting to watch our relationship with key academic institutions there grow over the coming years.
Finalists named for Agronomy Department Head Position
Two candidates have been invited to interview for the Agronomy Department Head position. Each candidate will present a public seminar. They are scheduled as follows:
Mitch Tuinstra, Purdue University
Interview: Tuesday & Wednesday, June 29 & 30
Seminar: Tuesday, June 29, 9:00 a.m. in Deans Auditorium, Pfendler Hall
Joe Anderson, Purdue University
Interview: Thursday, & Friday, July 1 & 2
Seminar: Thursday, July 1, 9:00 a.m. in Deans Auditorium, Pfendler Hall
The seminars will be streamed and archived for viewing by Purdue faculty and staff via the following site: http://www.ag.purdue.edu/agry/Pages/search.aspx). Dean Akridge appreciates that schedules are tougher over the summer months, but is confident that we'll still have a lot of participation in this important process. Thanks again to the search committee for their hard work.
World Food Prize winner tells graduates that anything is possible
Dr. Gebisa Ejeta, Distinguished Professor of Agronomy, addressed graduates of the Colleges of Agriculture, Consumer and Family Sciences, and Pharmacy, Nursing and Health Sciences.during commencement ceremonies on May 14. Dr. Ejeta used his own personal testimonial to illustrate that anything is possible through hard work and commitment.

Gene discovery may lead to new varieties of soybean plants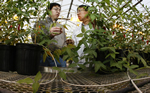 Just months after the soybean genome was sequenced, Dr. Jianxin Ma, Agronomy, has discovered a long-sought gene that controls the plant's main stem growth and could lead to the creation of new types of soybean plants that will allow producers to incorporate desired characteristics into their local varieties. He used the research model plant Arabidopsis thaliana to discover the soybean gene that controls whether the plant's stem continues to grow after flowering. The find is a significant key to diversifying the types of soybeans growers can produce all over the world.
Full story: http://www.purdue.edu/newsroom/research/2010/100426MaSoybean.html
Purdue receives $1.5 million to enhance undergraduate biology education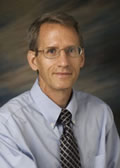 Purdue University has been awarded a $1.5 million grant from Howard Hughes Medical Institute to enrich undergraduate science education. Dr. Jim Forney, Biochemistry, is part of a six-member team led by Dr. Dennis Minchella, professor and associate head of biological sciences, that will use the funds to help educators prepare students to handle the massive amounts of data being produced by new technologies in the science fields. The grant will support an innovative, multidisciplinary project to integrate statistical reasoning and data evaluation into the undergraduate biology curriculum.
Fire may be key to reviving dogwood trees in Eastern forests

Proper and timely burning of some Eastern U.S. forests could help revitalize flowering dogwood trees, which benefits a wide range of species, a Purdue University report shows. Dogwood trees act as a calcium pump, pulling the nutrient from deep in the soil and depositing it on the forest floor with their fallen leaves each autumn. It's an important source of nutrition for a variety of species in a forest ecosystem, said Michael Jenkins, assistant professor of forestry and natural resources. Fungi, insects, snails and other organisms that live on the forest floor feed on the calcium-rich leaves, and many birds and mammals consume the protein-rich berries.
New yeast can ferment more sugar, make more cellulosic ethanol
Purdue scientists have improved a strain of yeast that can produce more biofuel from cellulosic plant material by fermenting all five types of the plant's sugars. Nathan Mosier, ABE; Miroslav Sedlak, ABE; and Nancy Ho, Chemical Engineering, used genes from a fungus to re-engineer a yeast strain Ho developed at Purdue. The new yeast can ferment the sugar arabinose in addition to the other sugars found in plant material such as corn stalks, straw, switchgrass and other crop residues.
Full story: http://www.purdue.edu/newsroom/research/2010/100607MosierYeast.html
Greenhouse growers wary of cost, time to be certified sustainable

Commercial flower growers want to tap into the growing market of consumers looking for sustainable products, but those growers aren't willing to go through a difficult and costly certification to do it at this time. Roberto Lopez, HLA; Jennifer Dennis, HLA/Ag Economics; and Maria Marshall, Ag Economics, found that nearly two-thirds of U.S. growers aren't interested in spending the time and money to become certified as sustainable. One-third hadn't even heard of certification organizations such as Veriflora and MPS, which can charge thousands of dollars for certifications.
Full story: http://www.purdue.edu/newsroom/research/2010/100525LopezCertification.html


Resistant wheat rebuilds cell walls when attacked by Hessian flies

Wheat plants found to be resistant to Hessian fly larvae may be calling in reinforcements to build up rigid defenses. Christie Williams, a research scientist with the U.S. Department of Agriculture's Agricultural Research Service and associate professor of entomology, found that resistant plants under attack by Hessian fly larvae increased production of surface waxes and cutin, a molecule responsible for rigidity and integrity of epidermal cells. In plants susceptible to the fly larvae, the genes thought to be responsible for cutin production were turned off - likely by the attacking larvae.
Full story: http://www.purdue.edu/newsroom/research/2010/100519WilliamsCutin.html
Purdue analysis cuts ethanol greenhouse gas emission estimates
Revisions to a Purdue University economic analysis have cut about 10 percent of the total emissions expected from an increase in corn ethanol production. The findings, released in a report to the U.S. Department of Energy's Argonne National Laboratory, show that ethanol could be a somewhat better option than previously thought for reducing greenhouse gas emissions. Wally Tyner, agricultural economist and the report's lead author, said revisions to the Global Trade Analysis Project (GTAP) model better reflect market conditions and land productivity than a 2009 report that showed corn ethanol wouldn't significantly lower greenhouse gas emissions over gasoline.
Full story: http://www.purdue.edu/newsroom/research/2010/100430TynerGTAP.html

Farm Management Tour showcases management practices
Five successful farms in Boone and Hendricks counties will open their doors to the public for Purdue University's 78th annual Indiana Farm Management Tour on June 23 and 24.
The tour features interviews with each farm owner and mini-tours covering a variety of farm-related topics. "We have really good operators out there in the state, and we ought to be able to learn something from looking at what they do," said Alan Miller, Purdue farm business management specialist and tour coordinator. "That's still the core of the way the Farm Management Tour works." For more information about the tour and an itinerary, visit http://www.agecon.purdue.edu/extension/programs/farm_tour.asp
Full story: http://www.agriculture.purdue.edu/agcomm/agnews/public/story.asp?newsid=2877
ITaP taking orders for new research supercomputing cluster
Orders for the new Rossmann community cluster are now being taken by ITaP. ITaP's Rosen Center for Advanced Computing plans to build the new cluster in July. The plan calls for the supercomputer to be in production in August. The new cluster will feature HP compute nodes with dual 12-core AMD "Magny-Cours" processors and either 48 or 96 gigabytes of memory. The new system also will include a high-performance Lustre parallel file system and 10 Gigabit Ethernet interconnects.To see available hardware and to order visit: http://www.itap.purdue.edu/research/order/. Prices will remain the same for six months.
Publication offers practical solutions to yard problems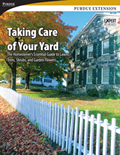 Midwest homeowners who aren't sure how to tackle common yard problems could benefit from a new Purdue Cooperative Extension Service publication. "Taking Care of Your Yard: The Homeowner's Essential Guide to Lawns, Trees, Shrubs, and Garden Flowers" (publication HO-236) is a practical guide for tending to yards. The nearly 40-page resource meets many homeowners where they live, said Mary Welch-Keesey, an Extension consumer horticulture specialist and the publication's author. "There are many books on gardening, but they aren't written for people who see the grass getting high and are faced with mowing it for the first time," Welch-Keesey said. "They need a resource that tells them about mowing the lawn and caring for a brand new lawn if it is a new house. Often books and articles on the Web only tell you how to water a new lawn after they've told you how to select grass seed, how to prepare the soil and how to apply the seed. 'Taking Care of Your Yard' was written for the person who is standing in their yard and needs to know what to do -- now."
Full story: http://www.purdue.edu/newsroom/outreach/2010/100604Welch-KeeseyPublica.html



Matt Jenks, HLA, is one of six Purdue faculty members chosen as 2010-2011 fellows in the Academic Leadership Program sponsored by the Committee on Institutional Cooperation (CIC). The program is an intensive experience to develop the leadership and managerial skills of faculty who have demonstrated exceptional ability and administrative promise.

A group led by Burkhard Schulz, HLA, received an award in the "The Scientist – Magazine of the Life Sciences" video competition "TheScientist2009 Video Awards" with their instructional video "Pressure Bomb", which explains how to measure water pressure in the xylem of transpiring leaves.
Brigitte Waldorf, AGEC, has been selected to receive a 2010 Kinley Trust Award for her proposal entitled "The Effect of Macroeconomic Shocks on the Food Stamp Program". The Kinley Trust was established in 1978 to fund research relating to human welfare and was activated in 1991 upon Mrs. Kinley's death. The endowment funds research that uses a social science perspective to explore methods for improving the human condition.
Ryan Cabot, Animal Sciences, Lori Snyder, Agronomy and David Umulis, ABE, have been selected to receive Teaching for Tomorrow Awards for 2010-2011. They will spend the next academic year working with highly experienced faculty on important topics and experience related to teaching and student learning. This award is provided by the Classes of 1944 and 1945 in order to foster continued excellence in teaching and learning on our campus and to facilitate the development of the teaching potential of the faculty.
Monika Ivantysynova, ABE, has been awarded the 2009 Joseph Bramah Medal by the Institution of Mechanical Engineers' Mechatronics Informatics and Control Group for her outstanding commitment to international fluid power research and education, particularly in the field of hydrostatic pumps and motors.
Jess Lowenberg-Deboer, Associate Dean and Director of International Programs in Agriculture and Professor of Agricultural Economics received the Legacy Award in the PrecisionAg Awards of Excellence program for 2010.
Kathy Moore, Business Assistant in ABE and Amy Wright, Pre-award Manager, are the winners of the first Agriculture Business Office Service Award. The award was created earlier this year to recognize the significant efforts of business office staff members who consistently exert effort "above and beyond" to help accomplish the College's strategic goals.
Agricultural Communication staff racked up a long list of Association for Communication Excellence (ACE) Awards, including:
Kevin Smith, the 2010 ACE Award of Excellence winner for the Publishing Special Interest Group. The Award of Excellence recognizes individuals who have demonstrated excellence in the SIG area as well as leadership and involvement in ACE.
Jon Bricker, Kevin Smith, Jenn Stewart, Dave Bresnahan, Jeff Rollins, Rebecca Stephens, David Salt (HLA): Genomics eXplorer. Class 15 – Exhibits, Gold award
Becky Goetz, Dan Annarino, Abigail Borron: EDEN: Reducing the impact of disaster. Class 24 - Promotional Publications, Gold award

Brian Wallheimer, Dan Annarino: Lafayette Science Café. Class 35a - Marketing Communications Campaign Silver award

Carol McGrew, Dan Annarino, Craig Personett, Kimber Nicoletti: MESA Fall 2009 Promotional Materials. Class 35b - Marketing Communications Campaign Bronze award
Gretchen Bertolet, Kevin Smith, Russ Merzdorf: The Bone Zone Exhibit Promotional Book. Class 37 - Single Marketing Item Gold award
Russ Merzdorf, Becky Goetz: Purdue Extension — The Education Store Brochure. Class 37 - Single Marketing Item Silver award

Outstanding Student awards from Animal Sciences:Freshman:Kayleen Herb; Sophomore: Andrew King; Junior: Amber Courter; Senior:Lynn Pezzanite
Purdue introduces new iPhone application

To make Purdue information even more accessible, the university's Office of Marketing and Media on May 27 announced a new Purdue iPhone application. The free app features a campus map and list of building locations, university news stories, and event listings. Users can search for people in the university directory as well as watch videos from the Purdue YouTube channel. Extras, such as "Hail Purdue!" also are available.
Full story: http://www.purdue.edu/newsroom/general/2010/100527SickafooseApps.html
Purdue technology could help clean up oil spills
A new type of membrane that separates oil from water developed by Purdue University material engineers may be used to clean up oil spills such as BP's massive spill in the Gulf of Mexico. Jeffrey Youngblood, a Purdue assistant professor of materials engineering, has created technology that could eventually be used to help with environmental cleanups. The technology could be used for a variety of other applications, including water purification and industrial uses.
Full story: http://www.purdue.edu/newsroom/research/2010/100603T-YoungbloodOilFilt.html
Purdue welcomes second Woodrow Wilson Teaching Fellows class
Sixteen new students arrived at Purdue University to join a program designed to send specially trained math and science teachers into rural schools in Indiana. The second group of Woodrow Wilson Indiana Teaching Fellows came to campus June 7. They joined 17 students who have spent a year in the College of Education program, which is intended to encourage exceptionally able candidates to seek long-term careers teaching science, technology, engineering and math (the STEM fields) in high-need classrooms. The Woodrow Wilson National Fellowship Foundation, based in Princeton, N.J., chose Indiana for its first fellows program for high school teachers. Fellows also attend Indiana University-Purdue University Indianapolis, the University of Indianapolis and Ball State University.
Full story: https://www.purdue.edu/newsroom/general/2010/100602AgnewWoodrowWilson.html
Children from military families participate in Operation Purple camp at Purdue
More than 40 children with military parents who are, will be or were deployed are spending this week at Purdue University to participate in Operation Purple camp, a free national summer program designed to offer support in a fun atmosphere. The program was created by the National Military Family Association. This is the third year that Purdue and the Military Family Research Institute have hosted the event. "Our mission is to empower these military children -- our youngest heroes -- to develop and maintain healthy and connected relationships, in spite of the current military environment," said Mary Scott, the association's chairman of the board. "Kids attending Operation Purple camp will have the opportunity to learn the skills to cope with the stress of a deployment and make friends with other kids who are also missing their mom or dad. The National Military Family Association is excited to work once again with Purdue and MFRI on this very worthwhile program."
Full story: https://www.purdue.edu/newsroom/events/2010/100601BlankenshipCamp.html
June 9-11: 4-H Food Science and Nutrition Workshops on campus. Contact the 4-H Department at 494-8435 for more information.
June 14-16: IN FFA State Convention on campus. Contact Brian Buchanan at 317-878-4178 for more information.
June 19-21: 4-H Band State Workshop on campus. Contact the 4-H Department at 494-8435 for more information.
June 19-23: 4-H Chorus State Workshop on campus.Contact the 4-H Department at 494-8435 for more information.
June 21-23: 4-H Round-Up on campus. Contact the 4-H Department at 494-8435 for more information.
August 6-22: Indiana State Fair. Purdue faculty, staff and students are involved in this annual summer event. See the 4-H exhibits in the Centennial and Exhibit Halls in the 4-H complex, or the Purdue Extension exhibits in the Our Land Pavilion. 2010 is the second year of the expanded, 17-day fair. Contact Danica Kirkpatrick at 494-9113 for more information.