Colleagues,
To say that our College has been through (and continues to work through) much change over the past couple of years is an understatement. Changes in leadership at the university, college and departmental levels bring new perspectives and ideas to bear on our decision-making. Our strategic plan is helping us take a look at where we want to be and lays out new ideas for getting there. And, of course, budget challenges have forced us to take a very careful look at everything we do with an eye toward finding efficiencies and cutting costs—while we continue to serve our students and stakeholders at the highest possible levels.
Change is part of any healthy organization, and our College is no exception. Some change is a response to external pressures such as our state's budget situation, some is generated because there are just better ways of doing things that we need to adopt, and some is generated through our own innovative thinking and response to emerging opportunities. Of course, the need for change is not going away. Our challenge is to focus on the right changes – the things that will help us deliver a better experience for our students; the things that help us better serve our stakeholders; the things that make our College a better place to work, etc. We need to stay focused on those changes that move us forward – no one has the time or energy for the proverbial 'change for change's sake'.
One way we get this focus is to broadly engage the students, staff, and faculty of our College. Brown bag sessions around our strategic plan, the Extension Council, the department head task force looking at budget initiatives, and many more such mechanisms provide vehicles to tap the broader insight of the College. We will continue to use vehicles like these when appropriate to help stay focused on what's important.
The current budget situation can put too much focus on change that involves cutting costs, finding efficiencies, etc. But this College has a reputation for innovation across mission areas, and that form of change is alive and well - we are still moving forward with new, exciting, creative initiatives.
One example is the emerging (and campus-wide) Global Food Security Initiative, which began with a summit last February led by Gebisa Ejeta and Phil Nelson. Following the summit, a group of individuals collaborated to develop a general concept paper for a 'Purdue University Global Food Security Initiative.' Very recently, we learned that Discovery Park, through the Global Sustainability Institute (GSI), will be the home of the Purdue Global Food Security Initiative. In support of the Initiative, the Global Policy Research Institute (GPRI) has issued an RFP for seed grants for cross-university proposals in the area of global food security. A second summit on October 21 is scheduled to begin to frame an agenda, make decisions on governance, and help determine the focus of the Global Food Security Initiative.
Another example is a new experiential learning opportunity—a sustainable student-run farm. Steve Hallett and Kevin Gibson in Botany and Plant Pathology have taken the lead here, but both would tell you many other faculty, staff, and students are involved. The farm will bring together students and faculty from across campus and is focused on helping students understand more about food production, biology, business, hunger, and sustainability, among other topics. PRF has committed the use of some land at the western edge of campus for the student farm. There is still much work to be done, but with the enthusiasm that has been demonstrated by all involved, and especially by the students, the student farm is well on its way to becoming a reality.
With your help, I have no doubt we will continue to move forward despite the uncertainty of these times. And, we will continue to make every effort to focus on meaningful change in the process. Thanks for all that you do to help make us better each and every day.
All the best,


News Around Purdue Agriculture
Alan Mathew to head Department of Animal Sciences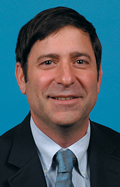 Alan G. Mathew, professor and head of the Department of Animal Science at the University of Tennessee since 2003, will return to Purdue to lead the Department of Animal Sciences beginning March 1, 2011. "I am very enthusiastic about the future of animal sciences under Alan's leadership," said Dean Jay Akridge. "He is an experienced leader with a deep passion for our land-grant mission." Mathew earned a bachelor's degree in biology in 1976 and a master's degree in 1978 and doctorate in 1991 in animal science, all from Purdue. Before becoming a professor and head of animal science at the University of Tennessee in Knoxville, Mathew was involved in research, teaching and Extension activities as an assistant professor and associate professor at the university.
Full story: http://www.purdue.edu/newsroom/general/2010/101011AkridgeMathew.html
Purdue, Dow AgroSciences, public officials dedicate new life sciences research facility, greenhouse
Purdue, Dow AgroSciences LLC, the Indiana Economic Development Corporation and greater Lafayette officials on September 22 dedicated a new life sciences research space and greenhouse in the Purdue Research Park of West Lafayette. Less than one year after announcing the partnership, Dow AgroSciences is now occupying 15,000 square feet of research and office space in the Herman and Heddy Kurz Purdue Technology Center at 1281 Win Hentschel Blvd. In addition, Dow AgroSciences is the exclusive tenant of an 11,000-square-foot greenhouse complex on the south side of Ross Enterprise Center. Approximately 30 scientists and contract research assistants will work in the facilities in the years to come.
Full story: http://www.purdue.edu/newsroom/research_park_foundation/2010/100922DowDedication.html

Weak currencies could boost ag export markets
Exporting nations like the United States are finding that weaker currency spells stronger trade opportunities. That is, if their monetary moves don't first lead to a trade war, said agricultural economists Phil Abbott and Chris Hurt. At least three major exporting countries -- the United States, China and Japan -- have made direct or indirect moves to depreciate their currencies, which might make their exported goods less expensive in foreign markets. Brazil could soon follow suit. The United States likely will see record agricultural exports in the year ahead. For the year to date, the United States is running a $600 billion trade deficit.
Full story: http://www.purdue.edu/newsroom/outreach/2010/101011AbbottCurrency.html
Food Science recognizes outstanding alumni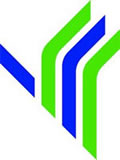 Five professionals received Outstanding Food Science Awards on October 7 from the Department of Food Science. Recipients of the annual award can be nominated by anyone and are selected by the department's faculty. Each of the recipients is a Purdue graduate. "We're excited to honor this year's winners of our Outstanding Food Science Award and are glad to have them back on campus," said Suzanne Nielsen, head of the Department of Food Science. "They always inspire both our faculty and students, reminding faculty how important they are in teaching and mentoring students and showing students the exciting career opportunities that await them."
Click here for the list of award winners.
Purdue getting nearly $1.6 million for biofuels crop research
Purdue is receiving $1.59 million in federal funding for a project to conduct a sustainability assessment of energy crops for biofuels. The funding is part of a $16.5 million renewable fuel initiative by the U.S. Department of Energy to provide high-quality biomass while increasing economic viability for producers and improving the environment. Purdue researchers will develop strategies to meet the demand for biofuel crops while promoting environmental quality and ecosystem health, said Indrajeet Chaubey, associate professor in Agricultural and Biological Engineering.
Full story: http://www.purdue.edu/newsroom/research/2010/100916ChaubeyBiofuels.html
Career Fair bustles as employers pitch jobs, internships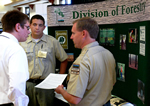 Organizers of the Agriculture Career Fair figured 1,000 guidebooks containing the names of companies and government agencies that students would find there would be enough to last through the day. By mid-afternoon, the guidebooks were gone. Staff working the registration table made photo copies to give to students still walking through the ballroom doors at Purdue Memorial Union. It wasn't difficult to estimate how many students had come to the career fair. "We printed 1,000 (guidebooks) and ran out of them, so we had at least that many," said Lori Pence Barber, assistant director of academic programs for the College of Agriculture and one of the organizers of the October 5 event.
Full story: http://www.purdue.edu/newsroom/general/2010/101007GoeckerCareers.html
Indiana Council for Economic Education Celebrates Annual Awards Program
The Indiana Council for Economic Education (ICEE) held its Annual Awards for Excellence program at the Statehouse in Indianapolis on September 24. It was an inspiring event, complete with economics education table displays, which included teachers and students. ICEE honored Indiana Secretary of State Todd Rokita with the Paul Samuelson Award for Community Leaders, the IPFW Center with the Peter V. Harrington Award, David Ballard with a Distinguished Service Award, and eight outstanding teachers with the Olin Davis Teaching Awards. Sally Ball, who teaches 4th and 5th grade at Nora Elementary in Indianapolis, was the overall state winner. A slide show of the event is on the ICEE web site.
Ag Departments do well in National Research Council Assessment of U.S. Doctoral Programs
More than half of Purdue University's 46 programs included in a national evaluation of doctoral programs in the United States are highly rated in their respective disciplines. The National Research Council report, released on September 28, evaluated and ranked programs using a 5th and 95th percentile range. Twenty-five Purdue programs are in the top 20 in the 5th percentile, and seven are in the top 20 in the 95th percentile. The NRC evaluation was based on data collected on more than 5,000 programs in 62 fields at 212 universities during the 2005-2006 academic year. Information was obtained by the NRC through questionnaires sent to doctoral faculty, heads of doctoral programs, administrators and students.
Full story:http://www.purdue.edu/newsroom/rankings/2010/100928SmithNRCRank.html

Another survey ranks Purdue among the top
Purdue University is among the top international educational institutions with the most influence in plant and animal sciences research reports and reviews, according to rankings by Times Higher Education. Purdue was ranked 16th in the number of times its research reports and reviews in plant and animals sciences were cited per paper from 1999 to 2009. Its 2,673 papers were cited 32,600 times during the period, averaging 12.2 citations per paper. The rankings try to reveal the "heavy-hitters" based on influence per paper, not solely the number of research reports and reviews an institution produced, according to the report.
Full story: http://www.purdue.edu/newsroom/general/2010/100921PlautRanking.html

Enrollment numbers say Agriculture is the place to be
Undergraduate enrollment in the College of Agriculture increased for the 2010-11 academic year, reflecting the array of educational and research opportunities offered to students. Figures released in September show that enrollment increased by 100 students, to 2,675, from the fall of 2009. Of that number, 2,161 students, or 81 percent, are from Indiana. Enrollment among graduate students also increased, from 579 last fall to 601 this academic year.
Full story:http://www.purdue.edu/newsroom/academics/2010/100917AkridgeEnrollment.html
Agriculture students featured in "5 Students Who...."
Three Agriculture students were featured among "5 Students Who Are Making a Global Impact": Isaac Emery, a third-year student in the Ecological Sciences and Engineering graduate program from Corvallis, Oregon; Morgan Goodall, a first-year Master's student in Food Science from Edwardsville, Illinois; and Adrianne Huber, a sophomore majoring in International Agronomy from Denver, Pennsylvania. Read about all of them here.
Dean's Scholars go downtown for service project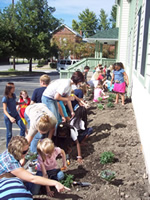 College of Agriculture Dean's Scholars got together in September to help students from the Lafayette Urban Ministry's After School Program plant vegetables for a fall garden at the ministry in downtown Lafayette. The Dean's Scholars planned the garden, determining which vegetables will do the best, and educated the children in the after school program on how to grow a successful garden. The kids plan to eat some of their produce, take some home and donate the rest to the St. John's/LUM food pantry. The Rev. Cindy Haley, Director of the After School Program, wrote to say: "It was a beautiful day and believe me the children and their families are thrilled. You should have seen the proud families pick up their children today. Many took pictures of their children in front of their gardens." Tim Kerr, Assistant Director in the Office of Academic Programs, coordinates the Dean's Scholars program.
Agronomy donates cereal to Food Finders Back Pack Program
The Department of Agronomy clerical staff hosted a cereal box drive for the Food Finders Food Bank Backpack Program. The Food Finders Backpack Program distributes backpacks full of food to elementary students in need on Fridays, so they have food to eat over the weekend. Research has shown that even minor under-nutrition can lead to reductions in physical growth and impaired brain function. The program began in 2006 to serve students at Miller and Vinton Elementary schools. It has grown to include 28 sites in ten counties. Each week, Tippecanoe County alone uses 560 boxes of cereal and it takes 2,220 boxes to fill the backpacks in all ten counties. The Agronomy Department staff surpassed their goal and collected 284 boxes!
A/P Staff Advancement Work Begins

The 2010-2011 Administrative/Professional Staff Advancement Program is underway. All A/P staff should have received the materials via email. Advancement documents are to be processed and approved through the individual department committees this fall before they are submitted to the Dean's Committee for evaluation (due January 12). It is recommended that staff update their advancement documents each year. This will be helpful in the year they are eligible to submit a document for advancement. Visit the College of Agriculture's A/P Staff Advancement Program web site at http://www.ag.purdue.edu/Pages/advance_info.aspx for more details.
2011 Mission Oriented Grants - Call for Proposals

The Office of Agricultural Research Programs and Cooperative Extension Service is supporting the continuation of the Mission-Oriented Grant Program for 2011. Click here for the RFP with the submission guidelines. The proposals should be sent electronically to Sherry Oland (oland@purdue.edu) by 5:00 pm. Monday, November 22, 2010. The maximum grant will be $25,000 for 2011. A Review Panel composed of Department Heads and ARP and CES staff will review the submissions with an announcement in January 2011 of the proposals selected.
Please note that among the selection criteria the following are critical: 1) responsive to the Indiana State Department of Agriculture's Updated Strategic Plan, 2) clear integration of applied research and Extension, 3) multi-disciplinary/multi-department Co-PI involvement, and 4) leveraging and seeking extramural support. Based on available funding we anticipate funding four projects for 2011.
Questions may be addressed to Marshall Martin (marshallmartin@purdue.edu).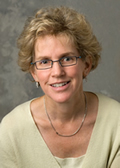 Agronomy professor Dr. Sylvie Brouder has been selected to receive the 2010 Spirit of the Land-Grant Mission Award. The award recognizes the accomplishments of a faculty member in the College of Agriculture, College of Health and Human Sciences or School of Veterinary Medicine whose work integrates the university's land-grant mission of discovery, extension and learning. Dr. Brouder integrates all three elements of the land-grant mission to enhance environmental stewardship and optimize farm productivity. Her applied research has led to the development of nutrient management guides and technologies that improve greenhouse gas emissions and water quality by helping to balance the amount of carbon and nitrogen in soil, plants, water and air.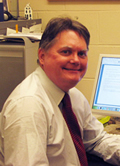 Dr. Nick Carpita, Botany and Plant Pathology, will serve as president of the American Society of Plant Biologists for the 2010-2011 year. He succeeds Tuan-hua David Ho, professor of biology at Washington University in St. Louis. A member of ASPB for more than 30 years, Dr. Carpita has previously served as secretary of the Society, as a member of its Executive Committee, and as editorial board member and monitoring editor of Plant Physiology, one of the research journals published by ASPB. He was named a Fellow of ASPB in 2009.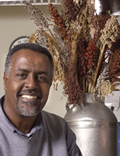 Dr. Gebisa Ejeta, Distinguished Professor of Agronomy, has been appointed one of three new Science Envoys for the U.S. Department of State. The Science Envoy initiative was started by Senator Dick Lugar in April 2009. Also appointed were Dr. Rita Colwell, Distinguished University Professor both at the University of Maryland at College Park and at Johns Hopkins University's Bloomberg School of Public Health; and Dr. Alice P. Gast, President of Lehigh University were announced as the next Science Envoys. "I am pleased to once again recognize Dr. Ejeta's work," said Lugar. "A former World Food Prize recipient, Dr. Ejeta will work diligently to help solve global challenges such as hunger and poverty as our next Science Envoy."

Dr. Monika Ivantysynova, MAHA Professor of Fluid Power Systems, ABE,has been awarded an honorary doctorate from the Slovak University of Technology. She will receive the award at ceremonies in Bratislava, Slovakia on October 20. Dr. Ivantysynova completed her PhD. at the Slovak Technical University of Bratislava in 1983 before beginning her work in the fluid power industry. During seven years of work in industry she collected experience in hydraulic systems and component design, modeling and system simulation, especially in the development of hydraulic pumps and motors.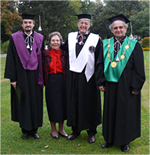 The distinguished career of Professor Jules Janick has again been recognized, this time by the award of Doctor Honoris Causa by the University of Agricultural Sciences and Veterinary Medicine, Cluj-Napoca, Romania. The Honorary Doctorate degree was conferred by the Rector of the University who noted Jules' "exceptional achievements and his outstanding contribution to worldwide horticultural science and practices." This is the latest in a series of important recognitions of Jules' contributions, culminating in 2009 in his induction into the "Hall of Fame" of the American Society for Horticultural Science. He has been similarly recognized by the University of Bologna, the Technical University of Lisbon, and the Hebrew University of Jerusalem.
Dr. Matt Jenks, HLA, is one of six Purdue faculty members chosen as 2010-11 fellows in the Academic Leadership Program sponsored by the Committee on Institutional Cooperation (CIC). This program is an intensive experience to develop the leadership and managerial skills of faculty who have demonstrated exceptional ability and administrative promise. Purdue has named fellows to the program each year since 1989. The CIC is an academic consortium of Big Ten universities and the University of Chicago.
Full story: http://www.purdue.edu/newsroom/purduetoday/faculty_staff_news/2010/100930_CIC-Fellows.html


Dr. Lisa Mauer (Food Science) and Dr. Paul Siciliano (Horticulture and Landscape Architecture) joined seven other Purdue faculty members as the newest Fellows of the Purdue Teaching Academy. The Teaching Academy provides leadership and serves as a catalyst to enhance and strengthen the quality of undergraduate, graduate, and outreach teaching and learning. Bringing together outstanding scholar-teachers from across the curriculum, the Teaching Academy provides all interested faculty, staff, and students the opportunity to talk, learn, and work together on important and meaningful educational initiatives. The Teaching Academy sponsors programs and activities fostering educational creativity, innovation, and effectiveness both in and outside the classroom. Dr. Frank Dooley (Ag Economics) serves as a member of the Teaching Academy's Executive Council.
Alpha Gamma Rho, Delta Chapter (Purdue) was awarded the Maynard H. Coe Chapter Efficiency Award as the top AGR chapter in the nation at the national convention held in St. Louis in August. Delta also received the highest honors in the categories of Membership Development, Recruitment Excellence, Promise and Values, and high honors in Scholarship Excellence. Also, Delta Brother Sandy Belden was elected and sworn in as the new National Grand President. He joins a long list of prestigious Alpha Gamma Rho brothers that have served as the National Fraternities' President. Delta Brother David Parker was also elected into the National Fraternity Board.
Purdue Chemistry professor wins Nobel Prize
A Purdue University chemist on October 6 was awarded the Nobel Prize in chemistry for creating a method to build complex organic molecules necessary for numerous purposes, from pharmaceutical manufacturing to electronics. Ei-ichi Negishi, the Herbert C. Brown Distinguished Professor of Chemistry, was a co-recipient of the prize with scientists Richard Heck of the University of Delaware in Newark and Akira Suzuki of Hokkaido University in Sapporo, Japan. They will share the $1.5 million award.
Full story: http://www.purdue.edu/newsroom/research/2010/101006NegishiNobel.html
Purdue ranked 4th in Wall Street Journal's job recruiter rankings
A Wall Street Journal survey of corporate recruiters released Monday (Sept. 13) ranks Purdue University fourth in the nation in preparing its students for the work force. "This confirms that Purdue gets students ready to succeed in the real world," said Timothy Sands, executive vice president for academic affairs and provost. "Companies are hiring the whole student, and ours have a solid work ethic, strong leadership skills and real-world experience. Job recruiters recognize our emphasis on internships, learning communities, study abroad, writing in the disciplines and other programs that give our students a well-rounded education." In the survey's specialty rankings, Purdue was ranked first in management information systems, second in engineering and eighth in computer science.
Full story: http://www.purdue.edu/newsroom/rankings/2010/100913SandsWSJRank.html
Synthetic fuels research aims to reduce oil dependence
Researchers at Purdue have developed a facility aimed at learning precisely how coal and biomass are broken down in reactors called gasifiers as part of a project to strengthen the scientific foundations of the synthetic fuel economy. "A major focus is to be able to produce a significant quantity of synthetic fuel for the U.S. air transportation system and to reduce our dependence on petroleum oil for transportation," said Jay Gore, the Reilly University Chair Professor of Combustion Engineering at Purdue. The research is part of work to develop a system for generating large quantities of synthetic fuel from agricultural wastes, other biomass or coal that would be turned into a gas using steam and then converted into a liquid fuel.
Full story: http://www.purdue.edu/newsroom/research/2010/100914GoreFuels.html
Online calculator shows effect of total compensation rebalancing
A calculator is now available to show faculty and staff how their individual total compensation will be affected by the Reduce, Rebalance, Require (3 Rs) changes to Purdue's defined contribution retirement plan. The changes were adopted by the Board of Trustees on April 9 and will become effective in January.
Employees may access the calculator at
https://www2.itap.purdue.edu/bs/hrcalculators/rebalanced/index.cfm.
October 13: Spirit of the Land Grant Mission Award: Award presentation 2 p.m.; Seminar by Dr. Sylvie Brouder 2:30 p.m.; Reception 3:15 p.m. All in Pfendler Dean's Auditorium.
October 15: John V. Osmun Award (Entomology). 2:30 p.m., Pfendler Hall Dean's Auditorium (room 241).
October 16: Purdue Homecoming. Agriculture Alumni reunite on campus for food and fun from 9 a.m. – 11 a.m., prior to the football game versus Minnesota. Contact Donya Lester at 494-8593 for more information about College of Agriculture Alumni activities.
October 19: "Purdue Improved Cowpea Storage (PICS) and International Extension:'Train-the-Trainer' Workshops in Northern Ghana": Brownbag lunch presentation by Purdue Extension Educators Amanda Bailey and George Okantey, Lilly 2-425, Noon-1:00 p.m.
October 20-23: National FFA Convention in Indianapolis.
October 28: Lecture by Prof. Erin Dolan, "Benefits of Undergraduate Research Experiences – What about the mentor?" 3:00 p.m., Pfendler Hall Deans Auditorium (room 241). For more information contact Lori Jolly-Brown, 49-41301.
November 4: PCARET State Conference at the Beck Agricultural Center. Contact Teresa Rogers at 494-8489 for more information.
November 19: Dean's Advisory Council Fall Meeting.