Colleagues,
Among the many things I enjoy about my role as Dean are my annual visits to our 11 academic departments. Spending half a day in each department gives me a chance to learn about what's new and exciting, a chance to share some of the things happening in the College, and perhaps most importantly, a chance to listen to what is on the minds of our faculty, staff, and students.
During a recent departmental visit, a staff member asked me a really good question: 'How does my job make a difference; how do I contribute to the College's goals?' Our College is a big organization, employing more than 1,300 faculty and staff. It is an organization with a complex mission, and our ultimate stakeholders are the tax-paying public, not owners or shareholders. The public has widely varying expectations about our role as land grant College of Agriculture compared to their expectations of a for-profit organization. And, our 'output' is just as complex as the public's expectations when you think about all of our College's activities across our learning, discovery, and engagement missions.
Helping employees understand 'where they fit' in something as large and complex as our College is not a simple task. It can be a long way from an individual staff member's job to that student receiving a diploma or a researcher receiving a major award for a discipline-changing discovery.
One way we have tried to help connect individual roles to the bigger picture is by framing the College's vision around making the world a better place through the three principles of 1) students prepared to make a difference; 2) research with purpose that leads to discovery with impact; and 3) engagement that transforms lives and livelihoods. The outcomes implied in this language are intentional. Those of you involved in our learning mission can be proud of your role in our graduates taking their first job or being accepted to graduate/professional school. Those of you involved in Extension/engagement can be equally proud of the role you play or support when a stakeholder talks about how an educational initiative helped them with a business issue or a challenging personal problem. Likewise, those of you involved in our discovery mission can be proud of involvement with a discovery that provides new insight on an important scientific/social problem.
But, I understand these statements of vision are sweeping and general. We have also tried to frame more specifically what this College is about with our six strategic themes. I won't repeat them here (you can find them at http://www.ag.purdue.edu/arp/Pages/default.aspx), but they illustrate how we deliver on our three mission areas. I have had the chance to share these strategic themes with many groups, and they seem to help those outside the College 'get it'. Ideas such as 'we utilize molecular approaches to expand the frontiers of agriculture and life sciences' and 'we help develop a robust bioeconomy to feed and power the world' are powerful statements about the difference we make and aspire to make as a College. I hope these statements can help some make the connection to the difference our College makes in the world.
As we proudly share the accomplishments of our faculty, staff and students in InFocus and beyond, we know that any individual accomplishment happens because of the help and support of many more. Behind every Flora Roberts Award winner is someone who helped recruit her to Purdue, the many faculty and graduate students who supported her education, a study abroad office that made that experience possible, dedicated Academic Programs staff who put together the award nomination, and so many more who may never be publicly acknowledged but who helped make the success of this student possible.
Great things happen in this College literally every day and one of the advantages of my role is the chance to see how all 1300+ of our faculty and staff members contribute to the difference we make. This place works because a receptionist deals with a bewildered parent in a caring way; because a lab technician stays late for an entire week to help get an experiment wrapped up; because the business office/pre-award center gets a complex grant out the door on time; because an Extension educator picks up on a local issue and delivers a high impact program in a timely way; because a faculty member takes it on him or herself to pull together a cross-disciplinary group to explore some new area of science…
In the end, we all decide as individuals how we connect with and contribute to this College's purpose. But, please know that whatever contribution you make to our broad goal of making this world a better place, it is deeply appreciated.
All the best,


Purdue Agriculture People
Purdue, Ivy Tech win grant for new engineering technology program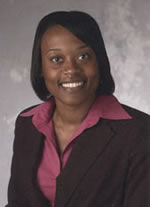 Food Science assistant professor Tameshia Ballard is among the key personnel involved in developing a bachelor's degree program concentration focused on food and foodstuff supply chain technology in partnership with Ivy Tech Community College that received nearly $1 million in funding from the National Science Foundation. Through the program, students first will earn an associate degree in engineering technology at Ivy Tech. Credits then will transfer seamlessly to Purdue, where students will earn a bachelor's in engineering technology through the College of Technology Statewide. "This is the first food supply chain program that links a community college and a major land grant research university," said Chad Laux, an assistant professor in the College of Technology's Department of Technology Leadership and Innovation and leader of the program at Purdue. "Our goal is to provide highly trained employees for Indiana's important food industry, which contributes more than $25 billion annually to the Indiana economy."
Full story: http://www.purdue.edu/newsroom/general/2011/111019LauxPathways.html
Purdue researcher leads effort to capture natural sounds, coordinate global network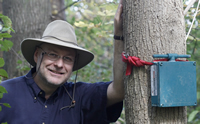 Dr. Bryan Pijanowski, Forestry and Natural Resources, will lead a global natural soundscape network to coordinate research that could help detect early changes in climate and weather patterns, the presence of pollution and other environmental impacts. He is bringing together a team of researchers in the areas of science, music and psychology to launch the Global Sustainable Soundscape Network, which is funded through an initial $500,000 grant from the National Science Foundation's Coupled Natural-Human Systems Program. "Human domination of natural habitats has resulted in the loss of biodiversity, robbing areas of their natural sounds," said Pijanowski, a faculty affiliate with Discovery Park's Center for the Environment. "The loss of species has been so significant that some are concluding that we are experiencing the sixth extinction event."
Full story: http://www.purdue.edu/newsroom/events/2011/111103PijanowskiNatureSoundsS.html
Critical thinking, common read adding new stimuli to prof's teaching
Clint Chapple has spent time this fall asking his Biochemistry 100 students to think about piano tuners in Chicago and issues of ethics and science raised by Purdue's Common Reading Program selection. Chapple, head and Distinguished Professor of Biochemistry, finds it natural and obvious to seek excellence in research and teaching, even as he dispels any notion that he is a leader in pedagogy. He is, however, a leader in research -- he was recognized with Purdue's highest research award, the Herbert Newby McCoy Award, presented Nov. 1. "I think that all over campus, we're seeing people take more creative approaches to teaching, and setting aside quantity of data transferred as the only metric of success," he says. "So I think I'm one of many people who are trying to move in that direction."
Full story: http://www.purdue.edu/newsroom/purduetoday/general/2011/111028_ChappleTeach.html
Gebisa Ejeta featured in Purdue television message
Dr. Gebisa Ejeta, distinguished professor of agronomy and head of the Purdue Center for Global Food Security is featured in a television message that highlights his World Food Prize-winning research and emphasizes the university's tradition of helping to solve global problems. The 30-second message, produced for the Big Ten Network and other halftime spots and sports broadcasts, shows him walking in his sorghum field at the university's Agronomy Center for Research and Education, reflecting on his work to reduce hunger in his native Africa.
Full story: http://www.purdue.edu/newsroom/faculty/2011/111026EjetaVideo.html
Curriculum, creativity collide in science theater outreach
What do Matilda Mosquito, Bartholomew "Barfy" Bee and Franz Firefly have in common? Well, they too survived the formative high school years, but their experience was unlike any other because they graduated from Bugville High. The story of the six-legged teens is featured in "The Insecta Class Yearbook," a play performed by Purdue's Science Theater Outreach Program (STOP). The traveling theater troupe began as the brainchild of Tom Turpin, professor of entomology. In Fall 2010, Turpin collaborated with education professor Marcia Gentry to instruct HONR 299, "Science, Education, and Theater: Inspiring Children and Their Teachers." Students in HONR 299 were responsible for writing, acting and constructing every aspect of the play, which they titled "The Insecta Class Yearbook." Their final exam was performing for the toughest crowd in the business -- a gymnasium full of children.
Full story: http://www.purdue.edu/newsroom/purduetoday/general/2011/111027_BugTheater.html
zipTrips highlighted in Purdue Today "Did You Know"

feature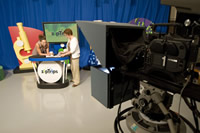 On a colorful set in the basement of Stewart Center, Purdue staff, researchers and faculty members combine science with production, education with electronics and teaching with technology to create zipTrips -- live electronic field trips for sixth-, seventh- and eighth-graders across the world. Since 2007, Purdue staff in ITaP Video and Multimedia Production Services, Agricultural Communication, the School of Veterinary Medicine and the Discovery Learning Research Center, plus 35 scientists from across campus, have scripted, practiced, recorded and performed the 45-minute, free-of-charge field trips, which don't require school buses, permission slips or sack lunches but still offer opportunities for learning, fun and interaction.
Full story: http://www.purdue.edu/newsroom/purduetoday/general/2011/111104_DYK-zipTrips.html
Allan Goecker, Assistant Dean & Senior Associate Director of Academic Programs, received a 2011 Special Boilermaker Award from the Purdue Alumni Association. Established in 1981, the Special Boilermaker Award honors a member of the Purdue faculty or staff who has contributed significantly to improving the quality of life and/or bettering the educational experience for a substantial number of Purdue students. Dr. Goecker received his award from Kirk Cerny, PAA, on the field at a football game. His name will be added to a plaque in the Alumni Association office, as well as a kiosk located in the Engineering Mall.
Five Agriculture faculty members were among 59 Purdue University faculty, staff and students whose discoveries received patents during the 2010-2011 fiscal year and were recognized on November 2 during the Purdue Research Foundation's annual Inventors Recognition Reception. Those from Agriculture who were honored are:
Ray Bressan, Distinguished Professor in Horticulture and Landscape Architecture;

Paul Hasegawa, Bruno Moser Distinguished Professor in Horticulture and Landscape Architecture;

Monika Ivantysynova, MAHA Professor of Fluid Power Systems in Agricultural and Biological Engineering;
Jules Janick, James Troop Dist Professor in Horticulture and Landscape Architecture;
Gary Krutz, Professor of Agricultural and Biological Engineering.

Dave Downey, professor emeritus of agricultural economics, has been named the 2011 recipient of the Distinguished Service Award from the American Feed Industry Association. Dr. Downey is the founder and executive director of the Center for Agricultural Business at Purdue University. He was honored at the American Feed Industry Association's Board of Directors meeting in Kansas City, Mo. AFIA's Distinguished Service Award is the highest honor the organization bestows on members. Since 1981, only 27 individuals have received this elite award for outstanding, long-term support to AFIA and the entire feed industry. "AFIA is grateful for all Dr. Downey has contributed over the years," said AFIA president and CEO, Joel G. Newman. "He was one of the major forces behind the association's redesign, focusing on core member values and developing AFIA's Four Promises to Members."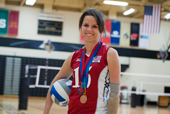 Kendra Lancaster, a master's student in Youth Development and Agricultural Education and Joe Rust, a sophomore in Agribusiness Management, are featured in Purdue's "5 Students Who Are Change Makers." Kendra, who was born without her left arm below the elbow, is mending after a serious car crash five months ago and getting ready to compete in the Paralympics Games in August 2012. She'll get her master's in May, then train full time to compete on the United States Sitting Volleyball Team, in which all players sit on the floor and play with a low net.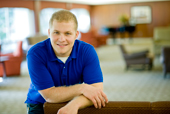 Joe was inspired by President France Córdova's Presidential Leadership Class on sustainability through leadership and, with his friend Alec Green, created the Leadership Learning Community that is on the first and second floors of Wiley Hall.
More information: http://www.purdue.edu/fivestudents/change-makers/index.html

The M.S. thesis of Jena Thompson, recent graduate from Agricultural Economics and nominee from the College of Agriculture, will be the Purdue University representative to the 2011 Midwestern Association of Graduate Schools outstanding master's thesis competition.
The DriftWatch Pesticide Sensitive Crops and Habitats Registry was recognized as the 2011 Outstanding Stewardship Programme at the 2011 AGROW Awards held in London on November 1 as part of the 2011 Crop World Conference. More information on the event and the awards is at www.agrowawards.com
Forty-four Agriculture faculty were recognized at the Excellence in Research Awards dinner on November 1 for having received a grant for $1 million dollars or more for FY11. Asterisks beside names indicate those who are first-time recipients of large multidisciplinary awards who received "Seed for Success" acorns honoring their success.
| | | | |
| --- | --- | --- | --- |
| Corinne Alexander* | Jane Frankenberger* | Roberto Lopez* | Phillip Owens* |
| Bruce Applegate | Kevin Gibson* | Jess Lowenberg-DeBoer | Paul Preckel |
| Janna Beckerman* | Reuben Goforth* | Jianxin Ma | Linda Prokopy* |
| Arun Bhunia | Barbara Golden* | Maria Marshall | Torbert Rocheford* |
| Laura Bowling* | Ben Gramig* | Lisa Mauer | Cliff Sadof* |
| Sylvie Brouder* | Steve Hallett* | Renee McKee | Andy Tao |
| Indrajeet Chaubey* | Chuck Hibberd* | Kevin McNamara | Beth Tran* |
| Keith Cherkauer* | Lori Hoagland* | Cary Mitchell | Jeff Volenec* |
| Bradley Duerstock* | Ian Kaplan* | Larry Murdock | Cliff Weil |
| Bernie Engel* | Eileen Kladivko* | Patrick Murphy* | Jian-Kang Zhu* |
| Jim Forney* | Mike Ladisch | Dev Niyogi | |
Purdue Agriculture in the News
Distillers grains offer viable feed option for young dairy heifers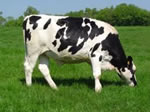 Dairy producers looking for a high-quality heifer feed that often costs less than traditional corn and soybean feed grains should consider distillers grains, says Dr. Tamilee Nennich, Extension dairy nutrition specialist in Animal Sciences. Distillers grains, a co-product of ethanol production, are high in both protein and energy. Although distillers grains have typically been fed to lactating cows because of their demand for protein, recent Purdue studies show that distillers grains are a viable feed option for young heifers, though other research has shown distillers grains can be introduced as early as the calf starter diet and are a viable feed option for young heifers. In a time when grain prices are high, distillers grains also can provide a more economical feedstuff.
Full story: http://www.purdue.edu/newsroom/general/2011/111107NennichDistillers.html
Pesky ants found in Hawaii demonstrate invasive characteristics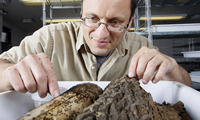 A common pest in the mainland United States known for its tropical smell now has a tropical habitat to go along with it. Odorous house ants - so called because they tend to invade houses and smell like coconut when smashed - have found their way to Hawaii. And, according to entomologist Grzegorz Buczkowski, it doesn't seem as though they have plans to end their vacations. "Odorous house ants in Hawaii are not like they are here in natural areas where they live in small colonies. They are creating megacolonies like they do in urban areas," said Buczkowski, whose findings were published in the journal Myrmecological News. "We went there to eliminate the ants, but we found it's too late to treat for them."

Full story: http://www.purdue.edu/newsroom/research/2011/111101BuczkowskiHawaii.html
Dividing corn stover makes ethanol conversion more efficient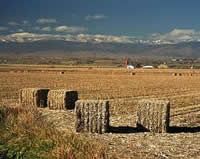 Not all parts of a corn stalk are equal, and they shouldn't be treated that way when creating cellulosic ethanol, say Purdue University researchers. When corn stover is processed to make cellulosic ethanol, everything is ground down and blended together. But a research team found that three distinct parts of the stover – the rind, pith and leaves – break down in different ways. Michael Ladisch, a distinguished professor of agricultural and biological engineering and director of Purdue's Laboratory of Renewable Resources Engineering; Eduardo Ximenes, a Purdue research scientist in LORRE; and doctoral graduate student Meijuan Zeng are trying to determine if there is a better method to process corn stover and optimize efficiency. Cellulosic ethanol is created by using enzymes to extract sugars from cellulosic feedstocks, such as corn stover, grasses and woods, and then fermenting and distilling those sugars into fuels. "Today, researchers grind the parts together and treat it based on what's needed to get at the hardest part," Ximenes said. "We show that there are major differences in degradability among the tissues."


Full story: http://www.purdue.edu/newsroom/research/2011/111024LadischStover.html
Put a tree in your tank? Ethanol research centers on poplars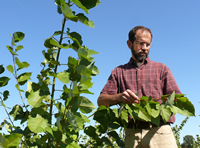 Someday trees could provide more than just shade, scenery and building materials. Purdue University researchers are studying how poplars might be turned into liquid fuel. In May a team of researchers led by Rick Meilan, associate professor of forestry and natural resources, began a five-year study to determine the viability of poplar species as an ethanol feedstock and cash crop for Indiana farmers. The study includes trial plots at Pinney-Purdue Agricultural Center east of Valparaiso and Southwest-Purdue Agricultural Center just north of Vincennes. Findings from the research could help propel the fledgling cellulosic ethanol industry, Meilan said.
Full story: http://www.purdue.edu/newsroom/research/2011/111020MeilanPoplar.html
A look ahead to winter: Look back to last winter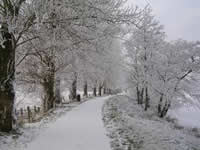 If you're wondering how the weather might be shaping up for this winter, just think back to the last one and plan for that. Indiana could be in for another rough one, depending on how weather patterns develop. La Niña conditions have returned for the second consecutive year, said State Climatologist Dev Niyogi. The presence of La Niña raises the prospect of weather similar to last winter when Indiana endured extreme cold and frequent snowstorms. "There is a good probability that we could have the same thing that we had last winter," Niyogi said. Studies by the State Climate Office, based at Purdue University, show that typical effects from La Niña's cool Pacific air are an autumn of drought, which Indiana had until recently, and a transition to conditions colder and wetter than normal across the northern states during the second half of winter.
Full story: http://www.purdue.edu/newsroom/general/2011/111024NiyogiWinter.html
Website developed as resource for info on deadly tree disease
Purdue University researchers have helped develop a website aimed at educating landowners and foresters about a fatal fungal disease that is threatening valuable black walnut tree in Eastern states. The website (http://www.thousandcankers.com/) is meant to raise awareness of thousand cankers disease and share developments, such as new sightings or research, with landowners and members of the forest industry. Foresters believe the disease could cause millions of dollars in economic damage if it reaches Indiana, which has about $1.7 billion worth of the hardwood species. "Much of the information is aimed at addressing the concerns of landowners and providing them with resources to educate themselves on the symptoms of TCD and how to care for their trees," said Justin Arseneault, Purdue University forester in the Hardwood Tree Improvement and Regeneration Center. "The website also has contact information to report TCD if landowners suspect they have found the disease in their area."
Full story: http://www.purdue.edu/newsroom/general/2011/111101ArseneaultDisease.html




Purdue TAP celebrates 25th anniversary, nearly $1 billion in impact

Purdue University's Technical Assistance Program is celebrating its 25th anniversary with an annual report showing it has had nearly a $1 billion impact in Indiana since its inception in 1986. Along the way, TAP has assisted more than 11,000 organizations, businesses and hospitals/health-care providers, trained more than 21,000 employees, and saved or added more than 10,000 jobs in the state. "Through TAP, Purdue helps anticipate and meet the needs of businesses, manufacturers, health care providers and government organizations in every county in Indiana," said David McKinnis, TAP director and assistant vice president for engagement. "Behind each of these numbers is a person, company or an organization whose future is more secure because of TAP."
Full story: http://www.purdue.edu/newsroom/general/2011/111031McKinnisTAPreport.html
Purdue, IU awarded $500,000 NIH grant to launch cancer community engagement project
Purdue University's Oncological Sciences Center and Indiana University will share a National Institutes of Health grant to launch a cancer advocacy network and advance research for applying systems-engineering principles to cancer prevention and treatment. The $500,000 NIH grant, awarded to Purdue and IU through their joint Indiana Clinical and Translational Sciences Institute project, will fund a partnership between researchers in the Purdue-IU-led Cancer Care Engineering program and Research Advocacy Network to educate the public about the role they can play in cancer research. The community-based project will be housed at IU Health Arnett in Lafayette, a recent new partner in the Cancer Care Engineering project.
Full story: http://www.purdue.edu/newsroom/general/2011/111026HarrisonCancerCare.html
Security research engineer's guide urges Facebook users to be cautious
Keith Watson may receive annual "Happy Birthday" messages on his Facebook wall, but never on the right day. That's because Watson — a Purdue information assurance research engineer who recently co-authored a free 14-page Facebook security guide — doesn't list his real birthday on the popular social networking site. "As people put more personal information on the Internet, they're putting themselves at risk, and that's on top of the biggest security hazards, which are scams and malicious software," says Watson, who co-wrote "A Guide to Facebook Security" with teacher and editor Denise Weldon and security expert Linda McCarthy, Watson's friend and former colleague.
Full story: https://www.itap.purdue.edu/newsroom/detail.cfm?NewsId=2420
Greater Lafayette Commerce looking for active, involved students
Faculty and staff are invited to nominate students and student organizations for the Community Activity Recognition Awards, sponsored by Greater Lafayette Commerce. The awards are for Purdue and Ivy Tech students who provide extraordinary service to the local community. Interested faculty and staff may identify one to three students or an organization from their school or department and provide examples of their community service in Greater Lafayette. Send the students' names and email addresses to the Greater Lafayette Commerce office by Nov. 15. Email nomination information to Kim Murray at kmurray@greaterlafayettecommerce.com.


Check the College online calendar for all events, seminars and deadlines here: http://www.ag.purdue.edu/Lists/Agriculture%20Calendar/calendar.aspx