Welcome to these faculty members who have joined us in recent months:
Candace Croney, Associate Professor, Animal Sciences. Candace earned her bachelor's degree in animal science from Cook College, Rutgers, The State University of New Jersey, and her master's and doctorate in animal behavior and welfare from The Pennsylvania State University. Before joining the Purdue faculty, she was an associate professor of animal behavior and bioethics at the Ohio State University. Candace's research interests include the interactions between animal behavior, cognition and well-being; the effects of rearing environments and enrichment on animal behavior and welfare; the ethical implications of animal care and use decisions; and public perceptions of animal agriculture.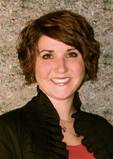 Abigail Engelberth, Assistant Professor, Agricultural and Biological Engineering and Environmental & Ecological Engineering. Abby earned her bachelor's and master's degrees in chemical engineering from Iowa State University and her doctorate in chemical engineering from the University of Arkansas. Her research is focused on the recovery of valuable co-products from biological sources, either pre- or post-processing; purification of natural products and separations; process modeling for an integrated bio-refinery; and bio-chemical conversion.
Katy Martin Rainey, Assistant Professor, Agronomy. Katy earned her bachelor's degree in botany from the University of Georgia and her doctorate in plant breeding and genetics from Cornell University. Before coming to Purdue, she was an assistant professor and soybean breeder in the Crop and Soil, Environmental Sciences Department at Virginia Tech. Katy's research interests include genetic improvement of economically valuable traits and cultivar development in soybean; modifying phosphorus and carbohydrate composition in soybean seeds; improving seed quality for human consumption and specialty markets; and developing genetic, molecular, and phenotyping resources for soybean breeding.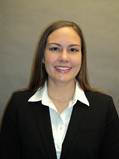 Elizabeth Yeager, Assistant Professor, Agricultural Economics. Elizabeth earned her bachelor of science and doctorate in agricultural economics from Kansas State University. Her dissertation research examined the impact of risk on cost and revenue based efficiencies. Her additional research interests are related to the comparative advantage of firms, firm productivity, and the production and marketing of value-added products. Elizabeth will teach the Agribusiness Management Workshop, Principles of Food and Agribusiness Marketing, and The Process of Economic Research. She also serves as the faculty advisor of the Purdue University National Agri-Marketing Association (NAMA) team.