Colleagues,
I hope this 'Spring Break' issue of InFocus finds you taking a bit of time off or at least enjoying a pause in activity level! If you are someplace warm and sandy, so much the better – but 70+ degrees and sunshine in West Lafayette is not too bad either…
I want to use this month's column to make you aware of something important happening in the College the week of March 26. During that week, we will have a team from USDA on campus conducting a Civil Rights compliance review. Because our College is the recipient of federal support for our research and Extension missions, these compliance reviews are conducted periodically (our last one was in 1994) and are a normal part of doing business (nothing 'triggered' the review).
The review is quite extensive and will involve multiple departmental visits, visits to county Extension offices and research farms, and conversations with many faculty, staff, and graduate students (the review does not focus on our undergraduate program). And, as you would guess, there is an extensive set of data being developed to support the review. While we have already contacted those who the USDA reviewers have asked to interview, the team has the right to talk with anyone in the College during their visit. Associate Deans Karen Plaut and Chuck Hibberd are leading the preparation for the review, supported by a large team including Mike Manning, Dinah McClure, Adam Knust, Jen Kaiser, Abby Snodgrass, and Wendy Madore, to name just a few.
To overgeneralize, the review team will be exploring how we have made 'equal access and equal opportunity' a fundamental part of the way we do business in the very broadest sense. The central question is, do we/have we made the idea of 'equal access and equal opportunity' a fundamental element of virtually every decision we make as a College? (For Purdue's formal statement of non-discrimination, please visit this link: http://www.purdue.edu/purdue/ea_eou_statement.html)
Most all of you know that one of the six themes in our strategic plan focuses on the question posed above. This theme, 'Our College: Who We Are and How We Work', lays out action steps that support Civil Rights in the College – ideas of diversity, inclusiveness, and respect. Activities such as this USDA review ask us to reflect on our actions and our progress toward meeting the goals we developed when we wrote the strategic plan in 2009. A lot has happened since then: Our Office of Multicultural Programs developed and is implementing an aggressive strategic plan based on the College plan; departments are reviewing their mentoring programs after the College-wide mentoring survey spurred by the ADVANCE program; the faculty positions we have filled over the past four years continue to change the profile of the College; our DATA committee led the first-ever College celebration of Dr. Martin Luther King, Jr. week earlier this year; faculty, staff, and students have attended/participated in a variety of training programs…
Activities such as this Civil Rights compliance review also help us identify gaps and areas where we must improve. I know we have much work to do as a College in this most important area. Our strategic plan states the goal as:
"Strengthen a community and a climate where diverse and unique contributions, talents, and skills of faculty, staff, and students are acknowledged, valued, respected, and rewarded, and where service for the good of the College is valued and excellence in discovery, learning, and engagement, and their integration is pursued."
I don't believe any organization ever totally 'achieves' a goal like this, but it is a goal that we all need to work toward every day. I also don't believe this kind of goal is about big initiatives and programs. Success here is about each of us approaching decisions and each other with the ideas of 'equal access/equal opportunity' and 'respect for diversity in its fullest sense' at the heart of all we do. I view this USDA review as another important step in our College's journey toward a more respectful, inclusive climate where amazing people make equally amazing things happen on a daily basis.
All the best,


Purdue Agriculture People
ABE Graduate Program Ranked #1 by US News & World Report for a Fourth Consecutive Year
Congratulations to the Department of Agricultural and Biological Engineering, where the graduate program was ranked number one in the country by US News & World Report for the fourth consecutive year. Department Head Bernie Engel notified the department on March 13 with the message: "Your efforts to make and keep our programs among the best in the world are greatly appreciated." Dean Jay Akridge added his congratulations: "I have always been impressed with organizations/teams that can sustain excellence and you folks have surely been consistent in delivering terrific academic programs. Of course, our students are the real winners here and I just want to express my thanks for all that you do to insure that our graduate and undergraduate students have an exceptional experience in ABE at Purdue." You can read more about the 2013 engineering graduate program rankings at http://grad-schools.usnews.rankingsandreviews.com/best-graduate-schools/top-engineering-schools/biological-agricultural-rankings
Purdue Extension disaster specialist organizing volunteers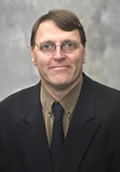 Purdue Extension disaster education specialist Steve Cain has been in southern Indiana since the day after the deadly tornadoes to oversee volunteers and donations in coordination with state and local authorities. Cain also is president of Indiana Voluntary Organizations Active in Disaster, a network of volunteers who assist in recovery efforts, and homeland security project director for the Extension Disaster Education Network. He is a recognized disaster education specialist. To learn more about Purdue Extension's work in the disaster relief efforts, watch a video interview with Cain at http://www.youtube.com/watch?v=8M6Qruiq_ZE&feature=youtu.be
Entomological Research Collection featured in Purdue Today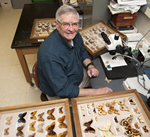 The Purdue Entomological Research Collection (PERC) was featured in Purdue Today's "Did You Know" feature in February. The collection, whose specimens date back to the beginnings of the University, contains the largest, most complete insect reference collection in Indiana. It's basically a library of bugs. From the exotic (consider the Madagascar hissing cockroach) to the invasive (an Oriental beetle now represents a serious threat to Indiana plants), PERC offers more than 2 million insects representing more than 150,000 species. And they add approximately 15,000 new specimens each year. Arwin Provonsha, the curator and scientific illustrator, though partially retired, maintains a full-time passion for insects. He's drawn thousands of them, illustrating a dozen books, and, since starting in 1971, he's been the point man for identifying and tagging the creatures as they've passed through PERC.
Full story: http://www.purdue.edu/newsroom/purduetoday/general/2012/120223_DYK-PERC.html
College of Agriculture Spring Career Fair another success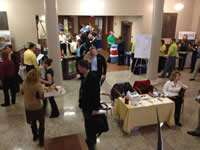 The College of Agriculture held another successful career fair in February, with 72 employers and about 300 students attending the event held in Pfendler Hall. Several of the employers stayed over the next day to conduct interviews or utilized their time on campus to connect with their current interns or permanent hires for this summer. Lori Pence Barber in the Office of Academic Programs says the fair had more employers signed up than the space could accommodate, and they are thinking about relocating the spring career fair in 2013.
Purdue Ag graduates continue increase in job placement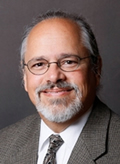 The placement rate for graduates of Purdue University's College of Agriculture has increased for the second consecutive year as they continue to achieve success in landing a job and advancing their education. Eighty-six percent of May 2011 graduates, or 336, found employment, enrolled in graduate or professional schools or accepted an employed internship as of Feb. 1, according to a College of Agriculture survey in which 391 undergraduates reported their post-graduate activity. That placement rate compares with 85 percent in 2010 and 83 percent in 2009. Despite today's economic conditions, few students in the college's programs are facing difficulty in getting placed, said Marcos Fernandez, associate dean and director of academic programs.
Full story: http://www.purdue.edu/newsroom/general/2012/120214FernandezPlacement.html
New leader named for HHS Extension

Angie Abbott has been appointed program leader for the College of Health and Human Sciences (HHS) Extension and assistant director of the Cooperative Extension Service. Her appointment was effective March 1. Prior to this she served as interim assistant director for HHS Extension.

10 alumni honored with Purdue Agriculture's top award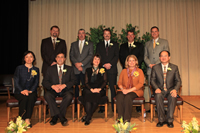 Ten College of Agriculture alumni received the college's highest honor, the Distinguished Agriculture Alumni Award, at a ceremony on March 2. The awards have been presented each year since 1992 to honor mid-career Purdue Agriculture graduates who have made significant contributions to their profession or society in general and have a record of outstanding accomplishments. Each of the 10 Distinguished Alumni was profiled in special editions of ConnectionsNOW!. Read the profiles here: http://www.ag.purdue.edu/Connections/NOW/Pages/Archive.aspx

College of Agriculture Food Drive begins soon
Beginning on March 19, participating College of Agriculture departments and student-run clubs will collect food and monetary donations to support the Lafayette Food Finders Food Bank. Our donations will not only help stock area food pantries, but will also support the BackPack program that distributes over 3,500 food-filled backpacks each Friday, often providing the only food that a family will have for the weekend. If you would like to support this worthy cause by donating canned goods or monetary donations, you can bring your donations to your departmental office. There will be scheduled pickups in each departmental area on March 23 and March 30, with a final pickup on Friday, April 6. The College donated 4,010 lbs. of food last year (double from our first drive) and this year's goal is 7,000 pounds. For information about where to drop canned goods or your donation, contact Luanna DeMay luanna@purdue.edu or Melissa Funk mjfunk@purdue.edu. You might also want to "like" the Food Drive Facebook page and check it for updates to find which department or club is the weekly winner.
Former Associate Dean appointed to head NIFA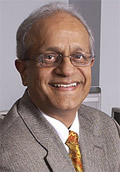 President Obama announced on March 9 his intent to appoint Dr. Sonny Ramaswamy as Director of the USDA's National Institute of Food and Agriculture (NIFA). NIFA links USDA with the land-grant university community, including historically Black colleges and universities, Native American institutions, Hispanic and other universities, and other public and private organizations, to advance research, extension, and higher education in the food and agricultural sciences and related environmental, social, and human sciences. Dr. Ramaswamy is currently Dean of the College of Agricultural Sciences at Oregon State University. He served as Associate Dean and Director of Agricultural Research in the Purdue College of Agriculture from 2006 to 2009.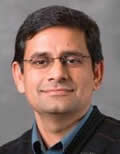 Indrajeet Chaubey, Agricultural and Biological Engineering, has been elected to the Nominating Committee of the Association of Agricultural and Biological Engineers (ASABE) as the International Division representative.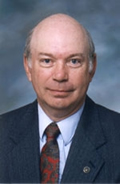 Marshall Martin, Senior Associate Director of Ag Research and Professor of Ag Economics, received the Friend of Indiana Agriculture award for outstanding contributions to agriculture by a non-farmer when Indiana corn and soybean farmers recently honored a group of deserving Hoosiers for their outstanding support and promotion of Indiana agriculture with Beck's Hybrids Beyond the Fence awards. The awards, which are sponsored by Beck's Hybrids of Atlanta, Ind., in conjunction with the Indiana Soybean Alliance (ISA) and the Indiana Corn Growers Association (ICGA), were presented at the Indiana Livestock, Forage and Grain Forum on February 27 in Indianapolis.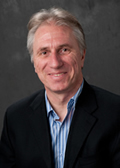 Burkhard Schulz, Horticulture and Landscape Architecture, is one of nine Purdue faculty members who have won the National Science Foundation's 2011 Faculty Early Career Development awards--its most prestigious honor for outstanding young researchers. The NSF issues about 400 Faculty Early Career Development awards annually. Purdue's other 2011 recipients were Alina Alexeenko, Monica Cardella, Jong Hyun Choi, Charles Killian, Ramana Kompella, Yuan Qi, Olga Vitek and Yoon Yeo.
Nelson Villoria, research assistant professor in Agricultural Economics, is one of six researchers who were awarded seed funding grants from the Purdue University Global Policy Research Institute. His project is titled "Global Food Price Volatility and Climate Change: Understanding Policy Options and their Trade-Offs." Goals of the project include explicitly modeling the effects of geographically correlated weather patterns on international trade patterns to gain a better understanding of the links among trade, storage and weather.
Pat Smoker, Head of AgIT, received the 2011 Ones to Watch Award from IDG's CIO Executive Council and CIO magazine. The CIO Ones to Watch Awards were created in 2005 to honor the rising stars in IT—the senior staff destined to become the CIOs of the future—as identified and sponsored by the CIOs of today's leading organizations. Each year nominees are judged on their job history, job scope and on-the-job accomplishments by a panel of CIO Executive Council member judges. Awards were given to 25 individuals across the country. Pat will be honored at the 2012 CIO Leadership Event, April 29-May 1. The Ones to Watch Awards feature will appear in the May 1st issue of CIO and online at CIO.com.
Brittany Rayburn, a senior majoring in Animal Sciences, was named to the 2012 Capital One Academic All-America® Division I Women's Basketball second team, as selected by the College Sports Information Directors of America (CoSIDA). Brittany is Purdue's first Academic All-American since 2001. Rayburn is the 12th Boilermaker women's basketball player to earn Academic All-America honors and the first since Camille Cooper and Katie Douglas were both selected as first team members in 2001.
Full story: http://www.purduesports.com/sports/w-baskbl/spec-rel/022312aaa.html
Michael Baird, Morgan Dawson and Blake Stowers, all students in Agricultural Economics, were among a group of 40 collegiate women and men selected by Agriculture Future of America (AFA) to participate in National Ag Day in Washington DC on March 8. AFA students visited Capitol Hill and met directly with legislators and advisors from their home states. Students also had the chance to participate in training sessions to help them better understand policy and regulation impacts to agriculture, attend an Ag Day luncheon on Capitol Hill and network with other students passionate about agriculture and the legislative process.

A team led by Don Stocks, Anton Iliuk and Andy Tao in Biochemistry finished second In the Gold Division at the Burton D. Morgan Business Plan Competition in February. Tymora Analytical LLC claimed the $15,000 prize for its platform technology to address unmet needs in the analysis of protein phosphorylation, which relates to the onset of numerous diseases, most notably cancer. Its two lead products, PolyMAC and pIMAGO, equip researchers with tools and new directions to combat disease.
Purdue Agriculture in the News
Hermetic bags save African crop, but not how experts once thought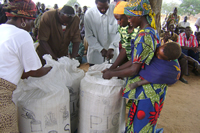 The hermetic grain storage bags that cut off oxygen to weevils and have saved West and Central African farmers hundreds of millions of dollars by putting the brakes on the insects' rapid multiplication don't merely suffocate them as once thought, a Purdue University study shows. More than 25 years after introducing the Purdue Improved Cowpea Storage (PICS) bags to farmers in Africa, Larry Murdock, Entomology, discovered that weevils produce much of their water themselves through metabolic processes. When oxygen in the bags decreases, the weevils cannot use it to create water, and instead of suffocating, they eventually die of thirst.Murdock's findings were reported in the early online version of the April issue of the Journal of Stored Products Research.
Full story: http://www.purdue.edu/newsroom/research/2012/120221MurdockPICS.html
Specialists: Warm winter leaves fruit trees, plants at risk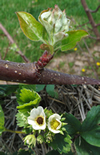 An unusually warm winter in Indiana could be setting up fruit trees, berry plants and vineyards for crop damage if frost occurs this spring, say Purdue University Extension fruit production specialists. Mild temperatures in much of December, January and February have caused fruit-bearing species to move through winter dormancy weeks ahead of schedule, said Peter Hirst and Bruce Bordelon, Horticulture and Landscape Architecture. Already, most Indiana peach trees and grapevines have accumulated enough hours of winter rest that buds will begin growing with the next extended period of 50-plus degree Fahrenheit weather. And apple trees and blueberry plants, which produce two of Indiana's largest fruit crops, are not far behind, they said.
Full story: http://www.purdue.edu/newsroom/general/2012/120215HirstFruit.html
Mild winter likely to increase insect, weed pressures
Crop pests may be more abundant in Indiana farm fields this spring because of what continues to be a mild winter. Some species of insects and weeds may have benefited from the warmer-than-normal temperatures and lack of snowfall in the state, two Purdue Extension specialists say. "We have two groups of insects in Indiana - those that migrate here and those that overwinter here," said entomologist Christian Krupke. "Those that overwinter here as adults, above or close to ground level, have had a particularly favorable winter so far." Some of those insects are corn flea beetles, alfalfa weevils and bean leaf beetles. "Last fall, we had our highest population of bean leaf beetle in quite some time. Because there should be good overwintering survival, I think we could see high spring populations this year, as well," Krupke said.
Full story: http://www.purdue.edu/newsroom/outreach/2012/120216KrupkeWinter.html
Campus butcher shop adding products, growing business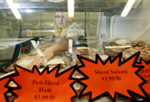 Purdue's retail meat shop is expanding its product line and on-campus distribution. The Boilermaker Butcher Block has introduced apple bratwursts, beef summer sausage and salami, and various marinated pork products, and expects to offer more products in the months ahead, said Jolena Waddell, program director for meat sciences in the Department of Animal Sciences. In addition, meat shop products are served in the Sagamore Room and soon will be available at the John Purdue Room and Boiler Bistro, all campus restaurants. Although the Boilermaker Butcher Block enjoys a regular clientele, many on Purdue's West Lafayette campus and surrounding communities don't know about the meat shop, Waddell said.
Full story: http://www.purdue.edu/newsroom/general/2012/120220WaddellButcher.html
Open House scheduled for ADM Agricultural Innovation Center
Mark your calendar and plan to attend an open house at the new ADM Agricultural Innovation Center on April 6. The Agricultural and Biological Engineering department, in partnership with Research Machining Services, plan to show off the functional shop, class and conference facilities. Richard Buckius, Vice President for Research, and Alan Rebar, Senior Associate Vice President for Research and Executive Director of Discovery Park, will be among the featured speakers.
New field guide helps farmers choose, manage cover crops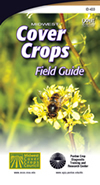 Farmers interested in planting cover crops to improve soil health can now find information and tips in a new pocket guide produced by the Midwest Cover Crops Council and Purdue University. Written by Eileen Kladivko and Corey Gerber of the Agronomy department and colleagues from Michigan, Ohio, Iowa, Wisconsin and Ontario, Canada, the goal of the Midwest Cover Crops Field Guide is to provide information to farmers that will help them choose the appropriate cover crops for their needs and learn how to best manage them to receive the most benefits. The guide is available through the Purdue Extension Education Store at http://www.the-education-store.com or by calling 888-EXT-INFO (398-4636).
Beef breeding programs help producers capitalize on strong prices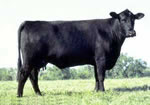 Artificial insemination breeding programs can help cattle producers capitalize on prices that are at an unprecedented high, says Ron Lemenager, Purdue Extension beef specialist in Animal Sciences. While many cow-calf producers shy away from artificial insemination because of the extensive management requirements, Lemenager said incorporating an estrous synchronization program into the breeding plan can reduce time spent detecting estrous and increase the number of cows bred in the first week of the breeding season. "Cow numbers are the lowest since 1952. This puts the cow-calf producers in the driver's seat if they play their cards right," he said. "A bred cow is worth about twice as much as an open cow, so it's important to get these cows bred as early as possible."
Full story: http://www.purdue.edu/newsroom/outreach/2012/120301LemenagerEstrous.html


New book on shrubs and vines promotes the Midwest's native species
As Purdue Forestry and Natural Resources professors, it's easy to see why Sally and Harmon Weeks gravitate to all things green - and sometimes yellow, purple, blue or red. They've taken their work a step further by taking it home with them, planting native Indiana shrubs and woody vines around their home in order to attract wildlife. Now, the wife and husband team have written a comprehensive book that is a definitive guide to plant identification, suitable not only for nature enthusiasts but also for natural resource managers, horticulturalists, and landscape planners. "Shrubs and Woody Vines of Indiana and the Midwest: Identification, Wildlife Values, and Landscaping Use," published by Purdue University Press, is set to hit bookstores in mid- March.
Full story: http://www.purdue.edu/newsroom/faculty/2012/120222WeeksVines.html
Conference to explore growing the bioeconomy
As the bioeconomy expands, decision-makers need up-to-date knowledge to develop strategies and manage this growth. Environmental scientists, policy experts and scientific leaders will work together in this meeting of the minds to understand the implications of the bioeconomy. Three leading academic associations working in the life sciences in Europe and North America invite you to attend and contribute to a shared understanding of the challenges and opportunities relating to the bioeconomy. The conference, "Growing the Bioeconomy: Social, Economic and Environmental Implications" is designed for faculty, graduate students and business and industry representatives with interest in the bioeconomy. The conference will feature special competitive opportunities for graduate students. See the website for the Growing the Bioeconomy conference for more information; registration will open on April 1.
Boiler UP Against Hate and Bias: NOT IN OUR HOUSE!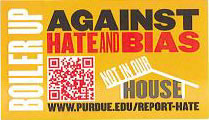 Last month the Division of Diversity and Inclusion began distributing pocket cards promoting Purdue's on-line bias reporting system. The cards provide the essential information needed to file bias incident electronically. The web site is https://www2.itap.purdue.edu/SSTA/reporthb/. Anyone with a PUID can log on and file a report. The reports are then routed to the appropriate office for timely follow-up. If you would like a stack of cards for your front office desk please send a request to diversity@purdue.edu.
Purdue offers matching funds for named professorships
President France A. Córdova has unveiled The Faculty Fund for Excellence, an initiative designed to endow new professorships. "One of the goals of our strategic plan has been to increase the number of distinguished and named professorships we are able to offer our faculty," Córdova said. "With the generosity of our donors, we will accomplish that with this program." The program will raise private gifts that will be matched by up to $7.25 million in university funds designated for faculty investment. Gifts from $750,000 to $1 million will be matched dollar for dollar. The program could total $14.5 million for new distinguished and named professorships.
Full story: http://www.purdue.edu/newsroom/general/2012/120220CordovaNamedprofs.html
New Windows-based cluster supercomputer now available to Purdue researchers
A new cluster supercomputer running on Microsoft¹s Windows HPC system can make high-performance computing even more accessible for Purdue faculty researchers and their students, while also making Windows-only research software available. See www.rcac.purdue.edu/userinfo/resources/winhpc for more information or email rcac-cluster-purchase@purdue.edu.
Orders open for Purdue¹s new top-ranked research supercomputing cluster
Orders for capacity in Purdue¹s latest community cluster are now open, with the new research supercomputer set for full production in April. The Carter cluster features new-generation HP compute nodes with two eight-core Intel Xeon E-5 ³Sandy Bridge² processors, 16 cores per node, 32 gigabytes of RAM, a 500 GB system disk and 56 gigabits per second InfiniBand interconnects. For more details and to order visit: http://www.rcac.purdue.edu/order/.
Proposals sought for next IMPACT cohort
Purdue's IMPACT initiative is inviting full-time faculty, clinical faculty and continuing lecturers to propose courses to be included in its third cohort. IMPACT (Instruction Matters: Purdue Academic Course Transformation) is a campus-wide initiative begun last year by the Provost's Office for the redesign of classes. Its aim is to engage students more fully in their learning, thereby improving retention and completion in classes that serve students across the entire campus. It is related to the University's strategic plan to ensure student success as part of launching tomorrow's leaders. The deadline to submit an application is 5 p.m. April 6.
More information: http://www.purdue.edu/newsroom/purduetoday/faculty_staff_news/2012/120214_IMPACTcallout.html

Purdue announces supplemental orientation program for international students
A new three-day program will help new and transfer, undergraduate international students adjust and acclimate to university life before they begin orientation programming that focuses on preparing them for success at Purdue. BGRi, Boiler Gold Rush International, will be Aug. 8-11, and will help transition international students into the one-week Boiler Gold Rush program that is Aug. 12-17. During BGRi, the students will temporarily live in one residence hall and be assigned to student mentors. Time also will be allotted for required administrative interactions for international students to work with the Office of International Students and Scholars. The programming will include topics on Purdue resources and aspects of higher education in the United States. The small group format will help new students build relationships with their mentors and with one another.

Full story: http://www.purdue.edu/newsroom/purduetoday/faculty_staff_news/2012/120208_Energymtg.html
Check the College online calendar for all events, seminars and deadlines here: http://www.ag.purdue.edu/Lists/Agriculture%20Calendar/calendar.aspx