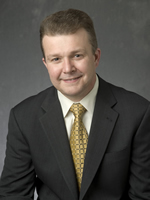 We have had many groups visiting campus over the past few weeks (Dean's Advisory Council, Congressional Agriculture staff, PCARET members, Indiana Farm Bureau....), and I have been on the road with many other groups (National FFA, Ag Futures of America, U.S. Meat Export Federation, 4-H Congress....). People always want to know what is happening in the College and many like to hear the numbers/metrics. So, here is a list of numbers/metrics that capture just a bit of what our College is about:
1: US News and World Report rank of Agricultural and Biological Engineering undergraduate and graduate programs
2: World Food Prize Laureates from Purdue Agriculture: Drs. Phil Nelson and Gebisa Ejeta
3: Design Intelligence magazine ranking of our Landscape Architecture program
4-H: In Indiana, 72,000 members, 130,000 youth involved total, 17,000 volunteers state-wide
8: Strategic Initiatives focusing the work of Purdue Extension in Indiana http://www3.ag.purdue.edu/extension/makingadifference/pages/strategichome.aspx
21: The number of faculty positions we are currently working to fill
28: The percentage of our Purdue Agriculture graduating seniors in 2012 who had studied abroad
48: New undergraduate scholarship endowments in the last fiscal year, a total of $2,754,492 generating $137,724 in scholarships annually
124: The number of companies at our Fall Career Fair
150: Years since Abraham Lincoln signed the Morrill Act into law, laying the foundation for land-grant universities such as Purdue and the first step in establishing our tripartite mission of learning, discovery, and engagement
275: County Extension Educators serving the state of Indiana through 92 county Purdue Extension offices
350: Research projects conducted in 2012 with 40 different crops on our 8 Purdue Ag Centers strategically located throughout the state
631: Purdue Agriculture graduate students this fall semester--59% domestic and 41% international
2,658: Purdue Agriculture undergraduates on campus this fall semester--78% Indiana residents; 21% out of state; 6% international
1,820,000: Purdue Improved Crop Storage (PICS) bags distributed in West Africa since the launch of the PICS project
$23,565,158: College sponsored program awards (371 funded proposals) in the first 4 months of this fiscal year (through October)
33,986,698: Purdue Agriculture web page views so far in 2012
9 billion: Forecast of the earth's population in 2050, and the number of individuals for whom Purdue Agriculture is working to provide food, feed, fuel and fiber.
Lots of other numbers are out there--if you have a favorite number that is not on this list, let me know. As always, I appreciate the work each of you do every day that generates so many terrific numbers to share.
Have a wonderful Thanksgiving!
All the best,

---