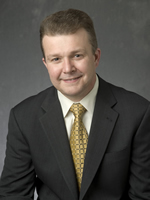 Welcome back to those of you who have been away for the summer! (I understand that we did actually have a summer, even though it seems like yesterday that we were celebrating our May 2013 graduates.) In addition to the start of our new academic year, August brings the Indiana State Fair, our College of Agriculture New Faculty Tour, our summer PCARET meeting … all opportunities to engage the stakeholders of our College.
At the Indiana State Fair, Purdue Agriculture and Purdue Extension are everywhere. From staffing displays in the DuPont Food Pavilion and booths on Purdue Day, to supporting the more than 20,000 4-H exhibits at the Fair, to participating in the Pioneer Village (sponsored by our Purdue Ag Alumni Association), to many, many stakeholder meetings—our faculty, staff, and students are deeply involved in the Fair. The Indiana State Fair is a showcase for agriculture, youth, and education – and a great partner of our College. Near perfect weather this year has meant record attendance, and if you have not yet visited the Indiana State Fair (it closes Sunday, August 18), I certainly recommend it!   And, my deepest thanks to everyone across Purdue Agriculture and Extension who has played a part in making the 2013 Indiana State Fair a success.
At the Indiana State Fair, the Purdue Agriculture New Faculty Tour, and other events where we have the chance to engage stakeholders, I try to do a lot of listening. I hear what they think we are doing well and where they believe we can improve. They ask why we have stopped doing some things and why we don't start doing some others. I learn a lot about where our stakeholders think our College should be going in the future. Purdue Agriculture enjoys terrific support in our state, but our stakeholders want us to be better—and they have some great ideas about how we can be better.
It is time for us to again ask these kinds of questions as a College—broadly, deeply, and with a focus on our future. How do we become the nation's leading example of a land grant College of Agriculture? What truly distinguishes Purdue Agriculture in the areas in which we work? How do we become the premier provider of value to our stakeholders through teaching, research, and Extension? How do we become the workplace where faculty and staff want to be? Believe it or not, it has been five years since we last asked questions like this in an intentional way College-wide. This academic year, we will be engaging each of you, our students, and our stakeholders in a conversation to set the direction of the College for the next five years. More information on the process will come soon, and I am looking forward to doing a lot more listening over the coming months as we lay the foundation for a College of Agriculture that truly defines what it means to be a 21st century land-grant institution.
As excited as I am about kicking off our strategic planning process, I am just as excited about the initiatives we will be moving forward on this academic year. Some of these include the recently announced AgSEED grants program (read the Call for Proposals in this issue); the Distance Education Task Force led by Dr. Jennifer Dennis; the Diversity and Inclusion Task Force led by Dr. Pam Morris; the new recruiting strategy and issues engagement program being developed by the Academic Programs team and our faculty and staff; our engagement in life sciences economic development initiatives (discussed in the last issue of InFocus); a total of 14 new faculty searches; some very exciting new University-level initiatives we are working on; and much, much more. 
I had the opportunity to have dinner with some of our incoming students recently at the 4-H Youth Leadership Institute at the State Fair, and it is impossible not to get caught up in their excitement and enthusiasm about beginning their college experience at Purdue Agriculture.  Likewise, I wish I could bottle the energy that 5000+ incoming Purdue students demonstrated during the New Student Induction Ceremony held last Sunday night in the Elliott Hall of Music. This is an exciting event where the real reasons a student comes to Purdue are made very clear (and I get reminded again about 'why we do what we do'). We have a terrific new group of undergraduate and graduate students joining us this fall. It promises to be a very exciting academic year and I wish each of you a very, very successful semester.
All the best,

---