Welcome to these faculty members who have joined us in recent months: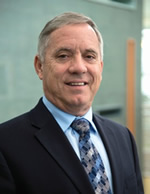 Lionel J. "Bo" Beaulieu, Professor, Agricultural Economics. Bo is the Director of the Purdue Center for Regional Development and Assistant Vice President for Engagement. He received his master's degree in 1975 and his doctorate in sociology in 1977, both from Purdue. Prior to coming to Purdue, he served for nearly 16 years as director of the Southern Rural Development Center and professor of rural sociology in the Department of Agricultural Economics at Mississippi State University. Before that, he spent 20 years on the faculty of the Institute of Food and Agricultural Sciences at the University of Florida. Bo has played a major role in the launch of a number of innovative national research and Extension programs, including the National e-Commerce Extension Project, the eXtension rural entrepreneurship effort, the Stronger Economies Together (SET) regional economic development initiative in partnership with USDA RD, and the Food Assistance Small Grants Program in collaboration with the USDA Economic Research Service. Bo is currently president of the Community Development Society.
Amanda Deering, Research Assistant Professor, Food Science. Amanda earned her bachelor's degree in biology and master's degree in plant biology from Central Michigan University. She completed her doctorate at Purdue University in food microbiology and food safety specializing in fresh produce food safety. Her research focuses on examining internalization of human pathogenic bacteria in plants, as well as routes of contamination that can contribute to plants harboring pathogenic bacteria. Amanda works closely with industry to develop and test novel sanitization treatments that can be used for fresh produce. She is also involved in research and Extension activities related to preventing foodborne illness associated with cantaloupe.
Liz Flaherty, Assistant Professor, Forestry and Natural Resources. Liz earned a bachelor's degree in wildlife and fisheries biology and management, and a doctorate in zoology and physiology, both from the University of Wyoming; and a master's of natural science in biology from Southeast Missouri State University. Her research focuses on understanding and investigating wildlife associations with habitat and specifically, responses to habitat fragmentation. Liz uses applied and theoretical tools to study wildlife ecology including a variety of field methods, stable isotope analysis, respirometry, and computer modeling. For the last ten years, she has been conducting research in the Tongass National Forest of southeast Alaska investigating the responses of northern flying squirrels, other species of small mammals, and mesocarnivores to various timber harvest and management treatments.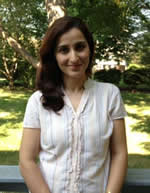 Humaira Gowher, Assistant Professor, Biochemistry. Humaira earned her bachelor's and master's degrees in biochemistry from Aligarh Muslim University in India, and joined the graduate research program of the Indian Institute of Science in Bangalore, India. She moved to Justus-Liebig University in Giessen Germany and received her doctorate for studying the enzymatic and mechanistic properties of DNA methyltransferases. She did postdoctoral research work at the National Institutes of Health, where she studied the role of the barrier protein Vezf1 in regulating DNA methylation. Humaira's research interests include understanding the regulation of various epigenetic processes like DNA methylation and histone modifications and how they communicate with each other, which is the key to understanding cellular differentiation, developmental origin of disease and trans-generational inheritance. Humaira will study DNA methylation during stem cell differentiation and its mis-regulation in cancer cells.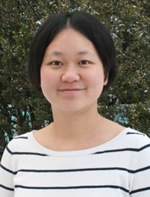 Zhao Ma, Assistant Professor, Forestry and Natural Resources. Zhao earned a master's degree in sustainable international development from Brandeis University and a doctorate in natural resources science and management from the University of Minnesota. Her research focuses on understanding how individuals and institutions make decisions with respect to natural resource management and conservation. Her current projects include a study of smallholder farmer perception of and adaptation to climate change in semi-arid and arid regions of China; an assessment of forest resilience and climate change adaptation among forest agencies in the Intermountain West; a study of institutional adaptive water management decision-making in the context of rapid environmental and social changes in the Wasatch Front Metropolitan Area; an assessment of the dynamics of coupled human and large carnivore systems in the western United States; and studies of non-industrial private forest management and conservation policies in Indiana and beyond. Zhao will be teaching Human Dimensions of Natural Resource Management and Environmental Policy courses in the department. 
Elizabeth Maynard, Clinical Engagement Assistant Professor, Horticulture and Landscape Architecture. Liz earned her bachelor's degree from Amherst College and master's and doctoral degrees from Cornell University. She has worked at Purdue as a regional Extension specialist for commercial vegetable and floral crops for the past twenty years. Her research and engagement focus is on cultural practices and weed management for sustainable vegetable production. Current research projects include extending production of vegetables in fall, winter, and spring using protective structures; nitrogen management for processing tomato crops; managing soil fertility on organic vegetable farms; and sweet corn variety evaluation. She collaborates with others to create and deliver a variety of information resources and programs to vegetable farmers, including the annual Indiana Horticultural Congress and Trade Show.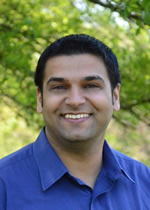 Manpreet Singh, Associate Professor and Extension Food Safety Specialist, Food Science. Manpreet earned his bachelor's degree in agricultural science from Punjab Agricultural University in Ludhiana India, and his master's in food science from Kansas State University. He received his doctorate in food science and technology from Iowa State University and was assistant and then associate professor of food safety and microbiology at Auburn University before coming to Purdue. Manpreet's research interests include pre- and post-harvest food safety and the impact of food processing on safety of foods; development and validation of novel intervention strategies to control foodborne pathogens in production and processing environments; application of rapid detection and identification methods for foodborne pathogens; prevalence and persistence of foodborne pathogens in production and processing environments; and stress responses including host-pathogen interactions and survival of foodborne pathogens in foods. Manpreet will be working closely with stakeholders on developing food safety programs for the State of Indiana and nationwide.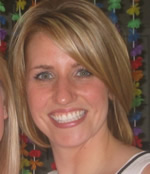 Kara Stewart, Assistant Professor, Animal Sciences. Kara earned her bachelor's degree from Purdue and her master's and doctoral degrees from North Carolina State University, all in animal science. Kara comes to Purdue from Cook, Inc., where she spent two years managing a group of non-clinical scientists testing the safety of medical devices using large animal models. Her research interests are in reproductive physiology of various domestic livestock species. Specifically, she hopes to explore gestational and neonatal environments and their impact on adult reproductive performance. She is also teaching Reproductive Management of Farm Animals.