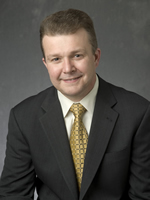 The new year always starts in a sprint for the College. The Spring semester is now a week old; the next eight weeks are packed for our Extension Specialists and Educators with winter meetings (the Green Expo, which serves the turf and landscape industries in Indiana and surrounding states, drew about 1800 last week in Indianapolis and the Hort Congress, among many other programs, is on deck); Dr. Sonny Ramaswamy, Director of NIFA, will be visiting the College January 24-25; the Ag Alumni Fish Fry is February 2 (keynote speaker NPR Morning Edition co-host Steve Inskeep)….Our new President will join us this week; and we plan to have the on-campus interviews for the Head of the Food Science Department and our Associate Dean and Director of Purdue Extension before Spring Break. As I said, we always seem to start the new year in a sprint!
I originally planned to use this column to outline some of our key initiatives for the Spring, and there are many—among other initiatives, we will spend time as a College this Spring reviewing the COACHE/Civil Rights Compliance Review results and discussing how to use the resulting insights to make this a more welcoming and inclusive College. Instead, this month I thought I would share a note I received over the holidays. When I opened it, I expected a holiday card. Instead, it was a plain white notecard with the following message:

"Jay, every time I see the successes my children have had I think of you and Purdue's Ag Program.  Your school was a wonderful experience for our family."

As we begin a new semester, this simple message is a reminder of just how important our teaching/learning mission is. Helping young men and women become successful, in whatever way the term 'success' is defined for them personally, is ultimately what our teaching mission is all about. Our strategic plan has captured that idea in the phrase 'students prepared to make a difference'. My deepest thanks go to all of our faculty and staff in the classroom this semester.  
The other phrase from this note that struck me was 'wonderful experience'. I imagine that creating a 'wonderful experience' for this family went beyond what happened in the classroom. It probably started with a visit to Purdue when these young people were exploring college options, or maybe it was a 4-H or FFA event they participated in, or maybe a Hoosier Agribusiness Science Academy (HASA) experience. Someone along the way did a great job of recruiting them to Purdue. Maybe someone else helped them with a scholarship question. A Purdue Agriculture faculty or staff member may have taken them on a study abroad experience, or helped them find an internship.
Someone may have advised one of the student clubs they participated in, or a graduate TA may have helped them through a tough class. Perhaps a faculty member spent some time with the family when they were back on campus for Family Day, or one of our clerical staff went took extra steps to help them with directions to an awards convocation. Someone else may have helped these students polish a résumé or prepare for an interview or written a graduate school recommendation letter. I could go on….  Ultimately, faculty and staff were there to congratulate the family and see them off at our Commencement reception. 
It takes all of us working together to insure that notes like this keep coming. The Purdue Agriculture Experience is what happens in the classroom for sure, but it's really so much more. And, while this note focused on our undergraduate program, we could just as easily be talking about the experience of a graduate student, a 4-H member, an Indiana farmer, a small business owner, a visiting scientist, or even one of our own colleagues—to name just a few possibilities. As we all know, positive experiences don't just happen – they happen because people care about students, visitors, community members, stakeholders, and fellow employees.
These experiences also happen when every member of the Purdue Agriculture family has respect for what each of us brings to creating those experiences. You'll see an item below on the activities planned for Diversity Awareness Week—as we celebrate the life and accomplishments of Dr. Martin Luther King, Jr., I hope we all are reminded of the importance of mutual respect across roles, gender, race/ethnicity…  When we care deeply about those we serve and when we bring an attitude of mutual respect to our work every day, I am quite sure more note cards will be in the mail.    
All the best,

---