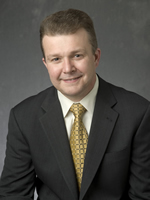 Summer is moving quickly – STAR has wrapped up (a great group of new students will be joining us this fall!), county fairs are in full swing, much activity is underway at our Purdue Ag Centers, dissertations are being finalized to make August graduation, and the State Fair and Boiler Gold Rush are just around the corner.  On July 1, we were very excited to welcome Dr. Brian Farkas, our new Head of the Department of Food Science, to Purdue Agriculture. Several more faculty will be joining us in the coming weeks and we will introduce them to you in August. Among the many things that have happened this summer, two research initiatives that will play an important part in Indiana's economic development strategy have been moving forward. These initiatives are the focus of this month's message.
I have written here before about the first, the Indiana Food and Agriculture Innovation Initiative. The general ideas for this initiative were outlined in a report authored by IceMiller's Beth Bechdol (a Purdue Agriculture Distinguished Alumna). You can find the report here.  The report identifies the key industry, government, and academic players in the Indiana food and agriculture innovation space and, as you would assume, Purdue Agriculture features prominently in the report. The report also outlines some next steps for a more coordinated and strategic approach to expanding Indiana's position as a center for innovation in food and agriculture. With firms such as Dow AgroSciences, Elanco, Beck's Hybrids, AgReliant Genetics, JBS United, Maple Leaf Farms, Rose Acre Farms, and Fair Oaks Dairy, among others; the state's production agriculture sector and supporting farm/commodity organizations; the research strength of Purdue and Indiana University, as well as Notre Dame; and a supportive administration in the State House; the pieces are in place for a robust plan to move Indiana food and agriculture research and innovation forward.
What might this mean?  A successfully implemented plan could mean that Indiana food and agriculture firms would choose to invest more in the state, new firms would locate here, we would see more start-up activity, more strategic research partnerships for our faculty, and more jobs for our students. We in Purdue Agriculture have been involved in this project from the early stages and will keep you apprised as it moves forward.
The second initiative is the Indiana Biosciences Research Institute. This Institute is a collaboration of industry, academe, and government with a specific focus on human health issues/metabolic disorders including cardiovascular disease, diabetes, and obesity, and nutrition. The working model for the Institute is centered on a group of 'Indiana Fellows': high profile scientists who will lead teams addressing specific research issues. The Institute will provide a vehicle to collaborate with industry and academic researchers, as these Fellows will hold faculty appointments at the state's research universities. The State of Indiana has committed $25 million to help launch the program and the Lilly Foundation has invested another $10 million. The ultimate goal is to secure $300 million in support for the Institute. Some of our key industry partners are involved, specifically Dow AgroSciences and Elanco. We will stay close to this new entity as it comes together to see what opportunities emerge for our faculty, staff, and students.
It is exciting to see the state's focus on life sciences broadly and food and agriculture innovation specifically. And, our College's research portfolio aligns very nicely with the kinds of issues these initiatives will tackle.
At our core, Purdue Agriculture research is about bringing some of the very best minds in the country to bear on some of our society's most pressing problems. Sometimes our research contributions focus on fundamental science. At other times, our research contributions are directly communicated to a decision-maker through Purdue Extension.  Sometimes our research contributions involve commercialization. Mitch Tuinstra's new sorghum varieties; Andy Tao's start-up company, Tymora Analytical Operations, which is focused on novel methods for cancer detection; and Cate Hill's emerging work on development of new insecticides are all illustrations of where commercialization is helping put discoveries in the hands of those who can use them. All of these forms of research contribution are critical as we continue to work to make Purdue Agriculture one of the world's leading sources of innovation in the agriculture, food, life, and natural resource sciences.  
All the best,

---