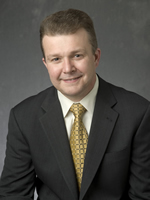 It has been a month since graduation and while the focus of our activities may change, summer does not affect the pace around the College much. This month, just a few observations on the College's summer so far…
Jason Henderson, Associate Dean and Director of Extension, came on board on May 28. He has been busy working to meet as many College faculty and staff and stakeholders as quickly as he can (no small task!). I have really enjoyed the stakeholder meetings I have been a part of – they're a great chance to re-connect with this group and dig into the question of how Purdue Extension can be an even better partner. Welcome aboard, Jason–we are excited to have you at Purdue!
Last night, I attended the opening session of the Indiana FFA State Convention – 2000+ future leaders assembled in the Elliott Hall of Music for an incredibly high energy, rock concert-like kick off to their convention. Indiana 4-H has been on campus this month as well: more than 400 attended the 4-H Science Workshops and some 450 are expected here for 4-H Round-Up next week. The College is deeply involved in these events and so many more for our young people – thanks to all who make them happen. If you are involved in these events, you know they attract amazing young people – young people who need to fully understand the full range of educational opportunities available across the College.
Led by Tomas Höök (FNR) and Brian Miller (Director IL-IN Sea Grant), Purdue hosted the International Association of Great Lakes Research Conference earlier this month. President Daniels kicked off this event that brought more than 700 researchers and graduate students from around the world to campus. We have an outstanding group of faculty, staff and students in the College working on issues of water and air quality, ecology, climate change, sustainability…  It was great to see our work in these areas showcased at this terrific event; my thanks to Tomas and Brian and all involved!
It has been a busy time for our Development team as well. Without getting into the details, we have booked another $2 million (with University match) in graduate student support and an additional $4 million in undergraduate scholarship support. Some of these were deferred gifts, made available to us through the estate of an individual who passed away. When it is not explicitly stated in these cases, I often wonder just who in Purdue Agriculture touched these individuals in a way that led them to decide to leave more than a million dollars from their estate to the College…and, who knows what good things will come down the road from our engagement with stakeholders and students today. 
Some days, the scope of what we do as a College is made very obvious to me. Last week, Provost Tim Sands, Dr. Bob Joly and I visited the lab of Distinguished Professor of Plant Biology Jian-Kang Zhu (HLA). Some amazing science was on display as he and his colleagues work to understand at the most fundamental level how plants respond to abiotic stressors such as water and heat. The next morning, I had a conversation with Janna Beckerman (BTNY) and Cliff Sadof (ENTM) about their new iPhone apps that literally make a tree/perennial flower/annual flower expert available on an iPhone. Pushing the boundaries of basic plant biology in the lab and the boundaries of education/information delivery in Extension – that is just what we do as a College. 
Of course, I have just scratched the surface of all that is going on in Purdue Agriculture.  STAR is in full swing and we are welcoming our Fall 2104 class; county fairs are in starting up; researchers are readying grant applications to send to various funding agencies….
Many of you have likely seen the QS World University Rankings that placed our College number 6 in the world in the 'agriculture and forestry' category. We recently completed our annual unit review meetings – more than 30 hours of discussion with every academic department and service unit in the College (thanks to our Director of Financial Affairs Cherise Hall and the entire Business Office staff for making this process flow smoothly). Reflecting on the accomplishments of our faculty, staff and students showcased in these meetings, it is not hard to see why QS placed us where they did. While these kinds of rankings have their downside and they can be fragile, we should be very proud to be in the company we are in. 
Interestingly, the first question I received from an alumnus who learned about the QS rankings was "what do we need to do to move up?" (Alumni certainly help keep us humble.) It is a fair question, and one we will be asking next year. While our focus won't be rankings, we will ask the question "how can we get better as a College" when we kick off our strategic planning activity this fall. My thanks to all of you who make this College a special place. Just about the only thing more exciting than where we have been and what we have accomplished is where we can go and the possibilities in front of us. It is going to be a lot of fun to work with you next fall and spring on outlining the next chapter for the College.
All the best,

---