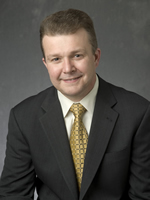 My apologies for the delay in InFocus this month (not Dinah's fault!).  I originally wrote this column during Spring Break, but my focus this month is our budget and things keep evolving, so I delayed this e-letter a couple of times. Much is still fluid, but I will share what we know about our College budget today.
University General Fund: As you know, the General Fund is made up of primarily state support and student tuition and is about 50% of our College's hard-funded budget. To date, the discussions in the state legislature about prospects for state support for Purdue have been positive. The House budget is requesting a 4.7% increase (about $11M) for Purdue West Lafayette in FY 14, then flat funding in FY15. Compared to the past two biennium budgets, this is good news. Note that nothing is final here, and the next forecast of Indiana's state revenue will have much to say about where we end up. (If you want an excellent overview of where we are currently with the state budget, check out agricultural economist Larry DeBoer's "On Local Government" webinar on the state budget: https://gomeet.itap.purdue.edu/p89r7eebozn. Larry also writes a monthly column, "Capital Comments," in which he provides his insight into state finances.)  
On the tuition front, you have all seen President Daniels' announcement that Purdue tuition will be frozen for the next two years. The $40M figure ('cost' of this tuition pause) represents the tuition income we would have generated from two years of tuition increases at 2.5% per year. Last week, the President outlined some first steps on closing this $40M gap, but no further details have been provided yet.  We will hear more in the coming weeks about what this tuition pause will mean and how our College will be asked to respond.
Federal Funds: Sequestration is a word we now all know. The sequestration process officially went into effect March 1. Our federal capacity funds for research and extension represent about 20% of our hard-funded budget. To make a long story very short, we will likely be looking at an 8% cut in our federal capacity funds (about $1M) before all is said and done. We have set aside reserves to deal with these sequestration/FY 13 federal budget cuts, so the direct short-term impacts will be few. But, if these reduced levels become the new baseline, we will need to reduce our College hard-funded budget accordingly. More broadly, many of you are keenly aware of the implications for the federal budget situation on our competitive grants. The uncertainty of the federal budget and sequestration cuts have created a very, very difficult competitive funding environment. We will continue to do all we can to make sure Purdue Agriculture competes at the highest levels for available funds, and we are pursuing options for bridge funds, exploring implications for P&T, etc., in response to this challenging funding environment.
State Line Items: Our state funded line-items for research and Extension, county Extension (plus county match), and the Animal Disease Diagnostic Lab (ADDL) represent about 30% of our hard-funded budget. You may recall that in 2011 we were looking at the possibility of 15% cuts in these line items. Thanks to the good work of the Purdue Council for Agricultural Research, Extension, and Teaching (PCARET) and supportive legislators, we were able to get back to flat funding. This year, the House budget proposes a 3.5% increases on these lines in FY 14 and then flat funding for FY 15. (There is also a one-time equipment investment in the ADDL.) In addition, we are asking for an additional $3M in recurring funding to support our research and Extension program (the initiative is called Agricultural Science and Extension for Economic Development – AgSEED).  Many, many friends of the College have supported this request, as has the University. While we have a long way to go between now and the end of the legislative session on April 29, we remain positive about this important request. Of course, state support for our agricultural research and Extension is even more important given the federal budget situation.
Summary: One of the downsides of having an economist as Dean is a column like this one! That said, to summarize, at this point we are not sure where our General Fund allocation will end up, but it will likely be lower; we know our federal allocation will be lower—the question is how much; and it looks like our state funded line-items will increase, again the question being how much. We are in a good position to get through these uncertainties in the short-run, and long-run decisions will need to wait for some of this to settle. In the end, while these cuts will be painful, we need to keep them in perspective: at this time we are talking about cutting 1-2% of our hard-funded budget.
We have been and continue to be engaged in many initiatives as a College to influence/manage our budget position: trying to put our faculty in the best possible position for external funds; aggressively promoting the difference Extension makes; restructuring areas such as IT and clerical support to find new and better ways of providing service and lowering costs; much development and industry relations activity; building the case for our $3M AgSEED ask….
What can you do?  First, we will continue to look for operating efficiencies wherever we can find them – this is a clear priority for President Daniels. If you have ideas, please let me hear them. The University has an email address to which you can send ideas as well:  savings@purdue.edu.  Second, please keep delivering the exceptional educational experience that is the hallmark of this College, keep focused on high impact Extension programs with priority audiences, and keep using the research resources we have to conduct path-breaking, high impact work on some of our world's most pressing problems.  What you do and will continue to do as faculty and staff every day sure gives us a lot to 'sell' to our various funding sources.
We will keep you posted as budget news becomes available. As always, I am deeply appreciative of all you do for this College, Purdue, and our many stakeholders here and around the world. April is a pretty amazing month on campus, and I am looking forward to all the upcoming events—recognitions of our students, staff, and faculty, Spring Fest, graduation….  We are going to have a lot of your good work to celebrate over the coming weeks, and I am looking forward to doing just that!
All the best,

---