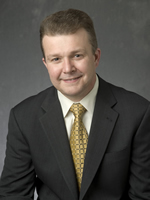 It has been just over two months since President Daniels announced Purdue University support for our Plant Science Research and Education Pipeline Purdue Moves initiative.  Launching an initiative this broad and ambitious is, frankly, a task of herculean proportions. But, the foundation has been laid for a successful launch thanks to the leadership of Senior Associate Dean Karen Plaut and her team. Here is what has been accomplished over the past two months:
Two town hall-style meetings were held that drew more than 100 faculty, staff, and students (from our College as well as others across campus) to begin the process of building the working groups that will be instrumental in developing the core elements of the initiative – everything from the Center for Molecular Agriculture (working title), to industry engagement, to curriculum development.

Dr. Mitch Tuinstra has been appointed Scientific Director for the initiative.  Mitch will have responsibilities for providing overall scientific and technical guidance for the project.

A position description has been circulating for the Director of the Center for Molecular Agriculture (again, working title). This new Center will play a key role in coordinating faculty input on the 10 new plant biology positions as well as helping to build a community for our fundamental plant biologists.

A Project Manager position is in the process of being filled.This individual will be responsible for managing and coordinating the overall details of the initiative, including working group meetings, facility meetings, and communications.

Timelines and initial planning have begun for facility upgrades and repurposing projects. These projects must hit a series of milestones for state approval before any work can begin, so it has been critical to map them out now and begin developing outlines of project scope for each of the upgrade/repurpose projects.

A website has been launched that will serve as the communications hub for the project.

Multiple meetings have been conducted with potential corporate partners to provide them with a baseline understanding of the initiative and to begin conversations on how they can engage.
Getting to this point without adding any additional staff has been challenging (no one's day job went away). Going forward, getting the project manager in place will allow us to more fully develop the  initiative, as well as more fully engage the faculty, staff and students who are part of the working groups. As we have stated on many occasions, this initiative demands the active engagement of our faculty, staff, and students – we need your insights and ideas, as well as energy, to help us realize the full potential of this investment. 
We have also said on many occasions that this is a 'platform' investment – this initiative is something for us to build on, not a project with a limited set of objectives to be delivered on in five years. I have really been encouraged by some of the conversations I have had with faculty and staff who are thinking about where Extension fits, how to lever this investment into an expanded footprint in precision agriculture, how to connect this initiative with the recently announced Department of Computer Sciences expansion, and much more.
I appreciate your patience and engagement as we work together to move this initiative forward. Over the next few months, we will be framing up an internal communication plan to keep you informed as to progress and, just as importantly, to keep you apprised about opportunities for you to engage. You will find that some aspects of the plan need to be developed right away, while other aspects may not be active until next year. We appreciate all you will do to bring the Plant Science Research and Education Pipeline to life. Again, I want to thank Karen and her staff, Wendy Madore, John Frigo and Christy Burden, for all they have done to get this initiative launched and moving forward. 
All the best,

---