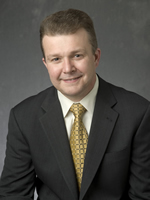 As all of you know, there is a huge national debate raging (the correct term) about undergraduate education. Opinions are everywhere on affordability, access, completion, value, relevance, structure, and even the need for a college education. As you also know, these issues are central to President Daniels' agenda going forward. You have seen this in actions such as freezing undergraduate tuition for two years, lowering the price of meals in the residence halls, aggressively pursuing donor support for scholarships, and some of the Purdue Moves initiatives,  such as an aggressive effort to expand study abroad, supporting more engaging classroom experiences, and expanding residential housing options (tied to degree completion).
President Daniels speaks frequently on the need to make a Purdue undergraduate education accessible to any student who is ready for Purdue. He talks about making sure a Purdue education is the best value in the US. In response to the tsunami of distance education programs, he talks about passing the 'Pajama Test': while a Purdue education is supported by technology, it is a high-impact experience enhanced by direct meaningful interactions among faculty and students that can't be accomplished solely through distance technology.
For a College that has long prided itself on the quality of the undergraduate experience, our president's agenda is both an affirmation of what we do and a challenge to take the Purdue Agriculture experience to an even higher level. What does an even more engaging classroom experience look like for us, and what resources do we need to support it? I had an energizing conversation with Dr. Joan Fulton, Agricultural Economics, last week on how she has transformed one course she teaches so it is centered on highly engaging classroom assignments (as opposed to traditional lecture). Her passion was clear and I am very, very sure it was not lost on her (fortunate) students. I know these kinds of transformations are happening across the College and we need to both share them and find the resources to make more of them possible.
We hosted a record 132 firms and organizations at our Fall Career Fair, and more than 1,250 of our students participated. Employers consistently tell me about the professionalism and preparation of our students, and about the importance of the portfolios of out-of-classroom experiences they have accumulated while at Purdue. How do we refine and expand out-of-classroom, high-impact experiences for our students? Felix Arnold, the new Assistant Director for Transformational Education & Academic Excellence in the Office of Academic Programs, will be helping us explore this question.
Already we have a group of faculty and staff reviewing and revising our Leadership Development Certificate Program. We need to explore ways to engage even more students in undergraduate research. The Purdue Agricultural Center Experience (PACE) program, a partnership of the Office of Academic Programs and Ag Research at Purdue that provides students with summer research experiences at the Purdue Ag Centers, is a great example.  Our study abroad program leads the university (thanks to Kara Hartman and Linda Vallade), and we need to build on the momentum created by the Purdue Moves investment in this area to expand our program. The Student Farm will have a farm manager soon and we will be looking to expand engagement in the Full Circle Agriculture group, as well as hopefully a new major. We are very excited about Issues 360, an initiative currently in the pilot stage that will engage students in conversations dealing with contemporary and controversial issues across the agricultural, environmental, and food systems. There is much happening here in the College, and much more to do.
Last March, Dr. Dennis Buckmaster, Agricultural and Biological Engineering, took a half-time position as Assistant Dean and Associate Director of the Office of Academic Programs. Dennis' primary responsibilities are to develop initiatives to advance and promote the enhancement of instruction, advising and mentoring at the undergraduate and graduate levels; coordinate efforts to promote and expand effective teaching and learning practices in the College; and lead efforts to promote recognition of excellence and improvement in teaching across the educational mission in the College. He is already making a difference for our students.
We need to aggressively explore and support technology use in the classroom and determine where we have distance learning opportunities to serve new and/or current audiences better. We will soon be rolling out a greenscreen space in Lilly Hall where faculty and students can make video clips to support classroom experiences and/or assignments.  What other resources are needed here? The task force that Dr. Jennifer Dennis is leading will help us address these questions.
Dr. Marcos Fernandez, the OAP Team, Agricultural Communications, and AgIT have done an exceptional job of framing our new recruiting campaign around the Experience Purdue Agriculture theme—if you have not checked out the web site, you should. Here is the link: https://ag.purdue.edu/experience/pages/index.html
Now, it is up to us to refine this idea of the Purdue Agriculture undergraduate experience in the context of changing student perspectives, evolving learning technologies, shifting employer demands, science that continues to move forward, and much more.  Something like this is not easy, given how much is already on the plates of the faculty and staff in this College, and we must continue to find resources to support these changes. I have no doubt that an undergraduate education in our College will look different 5 years from now than it does today, and that employers and graduate/professional schools will continue to seek out students graduating from our College as a result. My thanks to all of you who make our undergraduate program the exceptional offering that it is, and my thanks in advance for all you will do to make it even better.
All the best,

---